Travel changed for me on a trip to Australia aged ten. From the moment I walked onto the flight, my eyes were opened to another world. I've been lucky to experience 'trips of a lifetime' across five continents now and been blown away by the people, places, and adventures I've experienced along the way.
My University of Nottingham studies were punctuated by time spent living and working in France and Italy, plus trips to Morocco, the Philippines and Sri Lanka — places which assaulted my senses and stimulated my curiosity.
When I graduated, I backpacked in India and came to love the people I met, and the kaleidoscope of heritage, landscapes, and culture. There is always a warm welcome and always something new to experience — from the excitement and energy of Mumbai to the calm reflection of a Keralan backwater. I love going back.
Speak to Will

Start planning your trip to India with Will
01993 838 300
Q&A with Will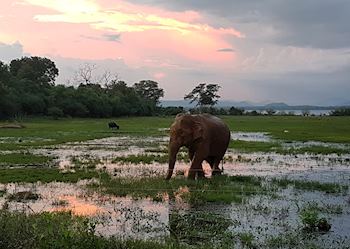 What's your most vivid travel moment?
While visiting Sri Lanka, I was lucky to go on safari in Yala National Park. After an exhilarating day spotting leopard, crocodiles and more it was time for us to leave the park. However, just as we tried to depart an elephant blocked our path and set up shop extraordinarily close to our vehicle. To avoid disturbing it, we waited for a further 25 minutes while the elephant enjoyed the late afternoon sun. I have never felt so close to nature.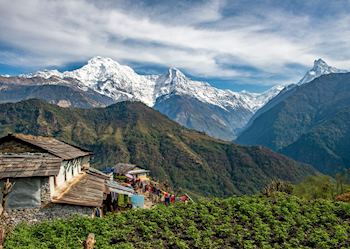 Where would you love to travel next?
I love being in the mountains, and so exploring Nepal and the Himalayas is right up there. I'm anticipating tired legs in quirky tea houses with stunning views, as I push myself up to Everest Base Camp, around the Annapurna circuit or further off the beaten track.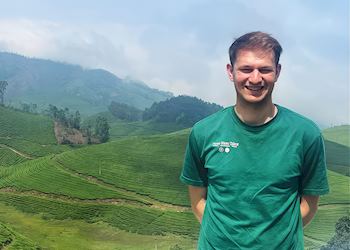 Your best piece of travel advice?
India is full of beautiful natural landscapes, and yet many people don't think of taking along their trekking boots. Hiking in the Western Ghats around Munnar is one of my favourite activities in Southern India and even better if you go out at sunrise. The early mornings are cooler, and the light is often at its crystal-clear best. As you trek back through the verdant tea plantations, clouds can roll through the valleys making an atmospheric end to your walk and the early start will be utterly worthwhile.