Living abroad for much of my childhood meant I was fortunate to travel often. Once I was able to I branched off solo, visiting Madagascar at the age of 18. Since then, I have been incredibly fortunate to visit places I could once only imagine — from Cambodia to Cuba, Iceland to India and Senegal to Sri Lanka; all have brought unforgettable memories and experiences that I now endeavour to share.
My fascination with the Indian Subcontinent began with a self-drive trip in India; 3,500 km (2,175 miles) in a tuk-tuk from Cochin to Jaisalmer. The range of sights, the beauty of its people and the variety of its cuisine have pushed me to explore more of this vibrant subcontinent. Most recently I have spent time exploring Sri Lanka and The Maldives, the sheer beauty of these places is hard to describe and certainly best seen. Notable highlights included a cookery class in Tangalle, a village tour in Sigiriya, and a tuk-tuk tour of Colombo.
Speak to Will

Start planning your trip to Indian Subcontinent with Will
Q&A with Will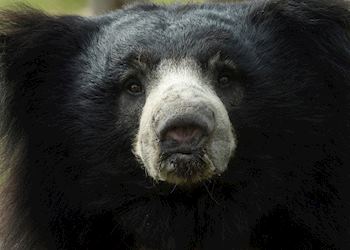 What's your most vivid travel moment?
I was on safari in the heart of one of Sri Lanka's national parks — Yala. We'd had a busy morning spotting wildlife and had just paused to eat some fruit in the morning sun. You could hear nothing but chirping birds in the lagoon nearby and the occasional grunt of a water buffalo. The peacefulness of the situation quickly came crashing down and a cacophony of noise erupted; sloth bears just metres away burst into a violent encounter. We couldn't see them, but this just added to the eeriness. Afterwards our guides explained to us the bear is viewed as a mystical beast in Sri Lanka, and I can certainly see why. The screeches and sheer power of these beasts is something I won't forget.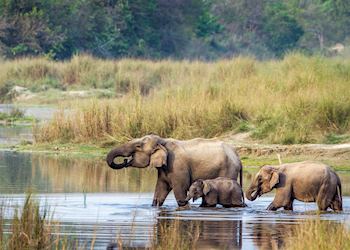 Where would you love to travel next?
Chitwan National Park, Nepal's first nature reserve has sat on the top of my list for some time. Home to a vast array of wildlife, including the 'King of the Jungle' — the Bengal tiger, and the mythic sloth bear that's eluded me on all previous trips to the subcontinent. Chitwan is thought to have the highest density of sloth bears in the world, so it's well within my sights.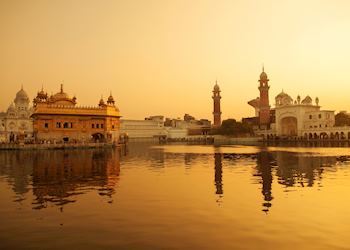 Which book, film or artwork captures India's the most?
I first read 'Bugles and a Tiger' by John Masters at university, a brilliant account of one man's time stationed in India as a British officer within the 4th Gurkha Rifles. John's vivid depictions of life in northern India, on the cusp of the 2nd World War, led me to complete a trip there myself in 2019. Much of his descriptions could still be used to accurately portray what life is like today and it's part of the reason I fell in love with the Subcontinent. The sense of adventure he gets across in his writing is the very same feelings I chase today — it's well worth a read.