As a nation of more than 17,000 islands, cruising is an obvious choice for exploring the volcanic peaks and low-lying atolls of Indonesia. Cruising here is often slightly more adventurous than in other parts of Southeast Asia, with the emphasis on nature as much as culture.
A number of boats, including schooners, luxury yachts and liveaboards, ply these waters. They can take you to Komodo, home of the impressive Komodo Dragon, Flores, Sumba, Papua, Sulawesi and the Spice Islands, mooring in remote areas that are seldom visited. You can also explore the waterways of the Tanjung Putting National Park in search of gentle orangutan.
Speak to someone
who's been there

Start planning your tailor-made trip by calling one of our Indonesia specialists on 01993 838 110
Our suggested Indonesia cruising itineraries
Each of these itineraries features an element, big or small, of experiencing Indonesia by boat. As we've discovered, cruising lets you slow the pace and gain a different — sometimes exclusive — perspective on a destination. As with all our itineraries, treat these as just inspiration for your uniquely created trip.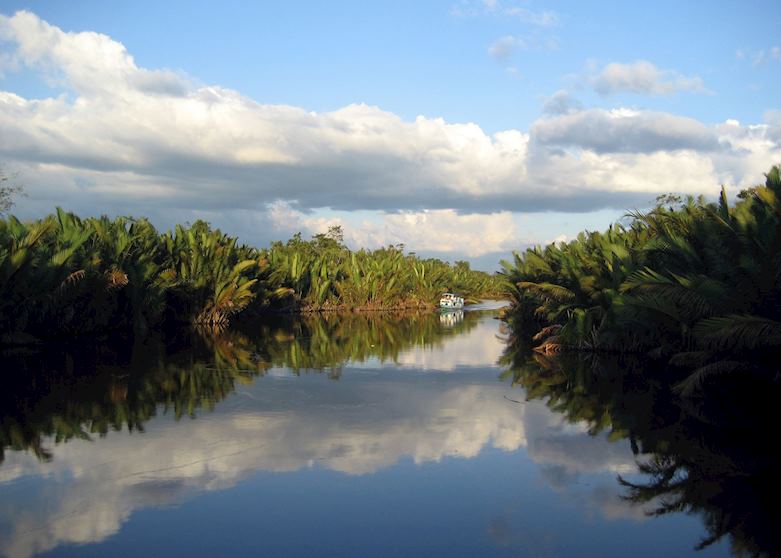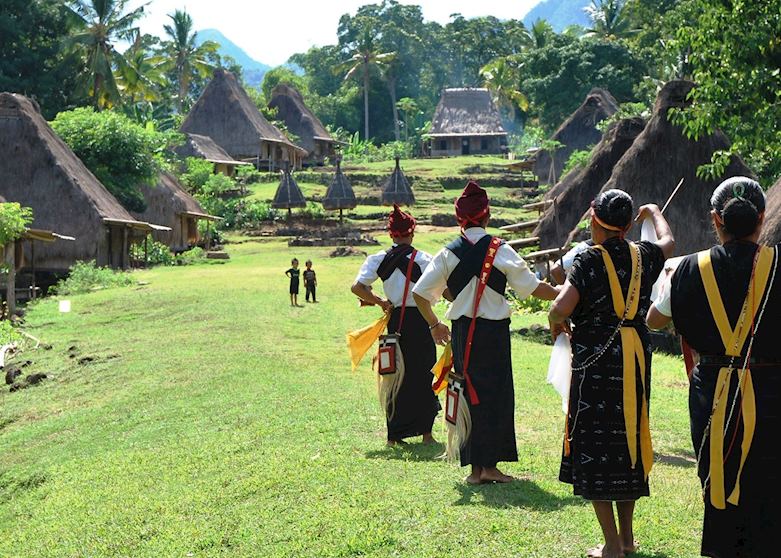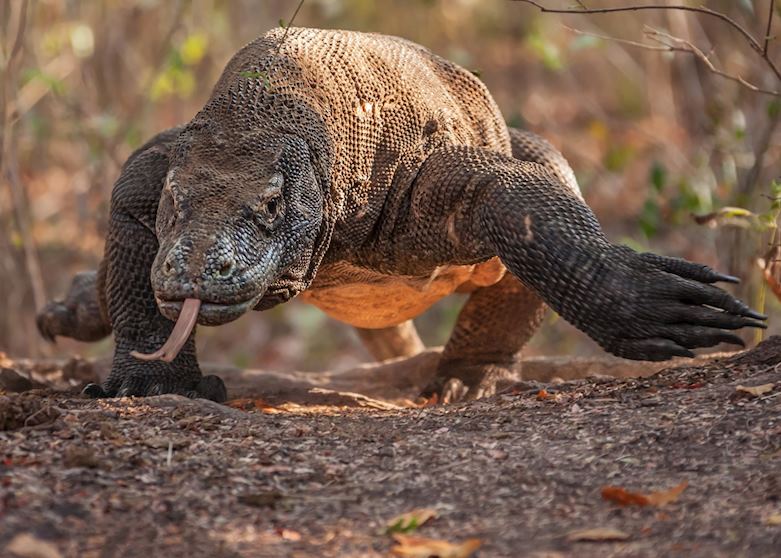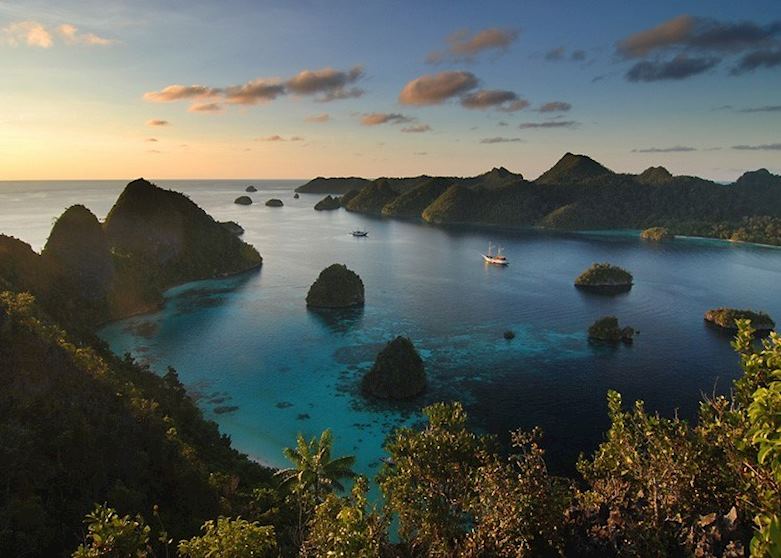 Boats and ships selected by our specialists
Ranging from luxurious floating hotels to far simpler options, the selection of Indonesia cruise vessels you can choose from all have one thing in common: they offer unparalleled access to sights well off the beaten track.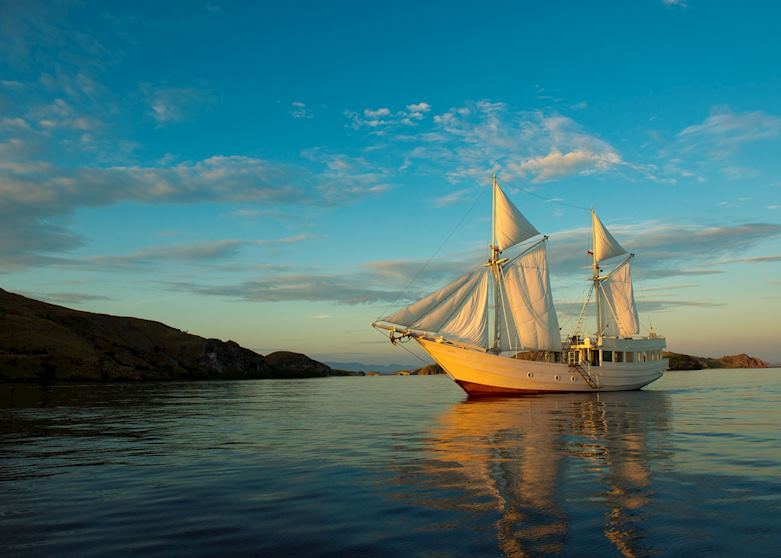 Indonesia
The Alexa private cruise delivers an intimate and romantic experience as it cruises around the islands of Komodo and Raja Ampat. Ideally suited for couples, it can accommodate up to four people in luxurious style. On-board facilities include a spa service, open air cinema and PADI dive centre.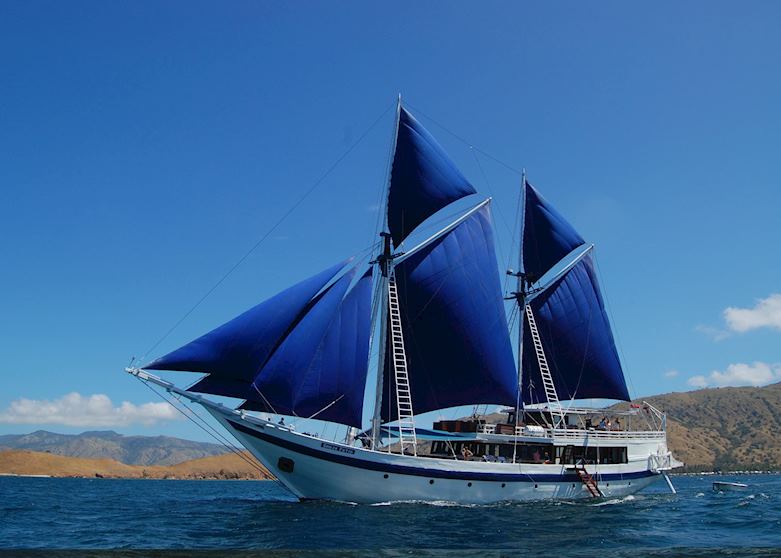 Indonesia
Refitted in 2015 the Ombak Putih has set even higher standards of style and comfort. This traditional schooner melds both old-style charm with modernity ensuring your cruise around the islands of the Indonesian archipelago (including Komodo, Flores and Sumba) is a memorable one.
Indonesia
Guests aboard the Tiger Blue are encouraged to spend as much time in the water as on deck. Built by the prestigious Pak Hadji Baso, this vessel is designed for the keen diver. Sail around Indonesia's marine park and witness its remarkable wildlife.