Are you looking for trip inspiration during the month of April? Why not combine your visit with one of these events, as recommended by our specialists?
Navrus Spring Equinox Festival, North/Central Asia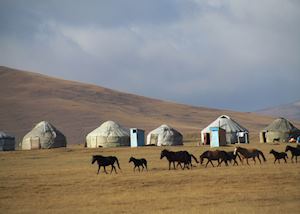 Navrus celebrates the awakening of nature after winter, and in Central Asia this festival is celebrated with concerts, trade fairs and national horse racing competitions. The Navrus festival originated in Persia. Navrus means a new day in Farsi and for ancient Persians it marked the first day of the New Year. Navrus frequently coincides with the spring equinox.
International Surfing Competition, Bells Beach, Australia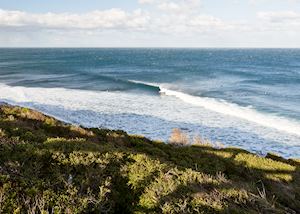 If you are in the state of Victoria around Easter then you might like to make the journey to Bells Beach to see the longest-running professional surfing event in the world. Bell's Beach is one of Australia's most famous surfing beaches and is located on the southern coast of Victoria, west of Melbourne. The first surfing contest was held here in 1962.
Japanese cherry blossom season, Japan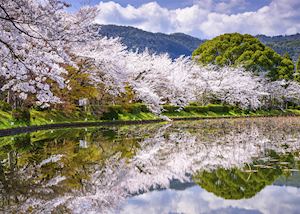 The cherry blossom season (called hanami locally) is a national institution in Japanese society. Hanami (hana meaning flower and mi meaning to see or view) sees families, friends, work colleagues and sporting teams gather to sit on blue tarpaulin on avenues lined with cherry blossom trees and sing, chat and generally make merry until darkness falls. As Japan's most loved flower, the cherry blossom has been celebrated for centuries.
Pimay Festival, Luang Prabang, Laos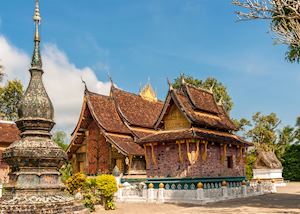 The Pimay Festival celebrates the Laos New Year and the celebrations last for three days. In Luang Prabang they include water pouring ceremonies, where Buddha images are washed and offerings of fruit and flowers are made at various altars. People take to the streets to douse each other in water and there are magnificent elephant processions.
Jazz Festival, New Orleans, USA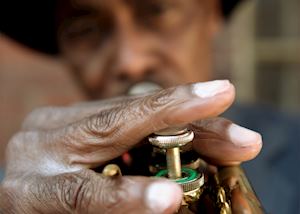 The Jazz and Heritage Festival (Jazz Fest) is a musical extravaganza that lasts two weekends at the end of April / early May at the Fairgrounds Race Track, Mid-City. Jazz is said to have been born in New Orleans and this enormous festival has stages hosting jazz, R&B, gospel, African, Caribbean, Cajun, blues, reggae, funk, Mardi Gras Indian, rock and brass band music. There are also craft stalls and delicious food stands.
Songkran Water Festival, Thailand and Cambodia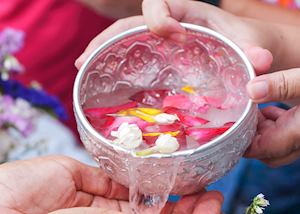 The annual Songkran Water Festival is celebrated in both Thailand and Cambodia as it coincides with the New Year of both these countries. People carry containers of water or water pistols and drench each other. They are colourful and lively celebrations, with music, traditional dance and, of course, water, which symbolically cleanses the body from the sins of the previous year.
Bluff Oyster and Southland Seafood Festival, New Zealand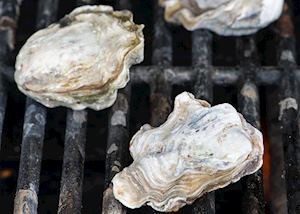 The Bluff Oyster and Southland Seafood Festival is held in the Bluff Event Centre every year and showcases local seafood and wine. There are also entertainment stages and an evening ball. The highlight of this festival is the oyster-eating competition, in which competitors compete to see who can eat a dozen raw oysters the fastest, using a toothpick.
Melbourne International Comedy Festival, Australia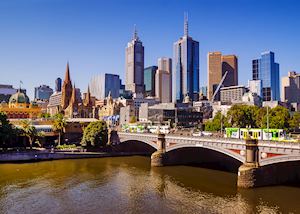 The Melbourne International Comedy Festival is one of the largest comedy festivals in the world and began in 1987. The festival was created in order to showcase the city's local comic talent, and to provide local audiences the chance to see Australian and international performers. A programme of stand-up comedy, cabaret, theatre, street performances, film, television and radio are organised.
Sindur Jatra Festival, Nepal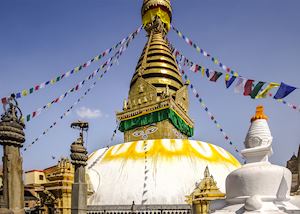 On the outskirts of Kathmandu in Thimi, Nepalese devotees throw vermilion powder over each other during Sindur Jatra festival, celebrated to welcome the advent of spring and the New Year of the official solar calendar of Nepal.
Thingyan Festival, Myanmar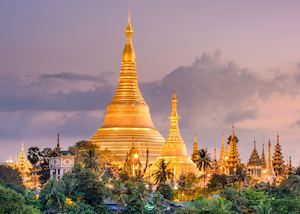 This is a traditional New Year festival and lasts for three to four days. During this time, the Burmese throw water at each other to wash away the sins and bad luck of the previous year, in preparation for the new. There is dancing, singing and numerous parades throughout the city for the duration of the festival. This is an exciting time to visit Myanmar.
Wanaka International Air Show, New Zealand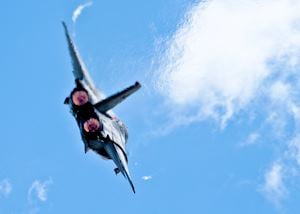 For three days during Easter, famous Warbirds, together with classic and modern jets will attend the Wanaka International Airshow. The Warbirds helped defend freedom during four world conflicts and, during the show, the planes of World War One and Two, the fighters of Korea, and the jets of Vietnam are flown to recreate history before the eyes of spectators. Other displays include military vehicles and tanks and the action throughout the Airshow is non-stop.
Further reading