Are you looking for trip inspiration during the month of August? Why not combine your visit with one of these events, as recommended by our specialists?
Flower Festival, Medellín, Colombia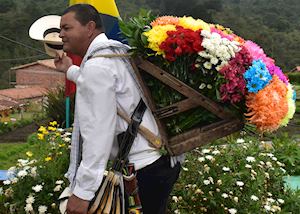 The largest event in the city's calendar, the festival attracts visitors from all over the world as the city gives itself over to a ten-day party amid a riot of colour and blooms of all descriptions. The event has become a major tourist attraction and visitors can expect to see everything from parades and classic car rallies to live music performances, markets and firework displays — not to mention more flowers than you'd imagine possible.
Obon Festival, Japan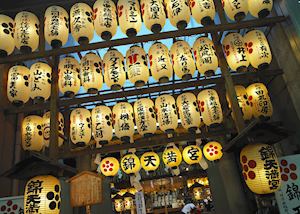 The Obon festival, which is held to commemorate the spirits of one's ancestors, takes place in August each year. Also known as the 'festival of lanterns', as one of the customs during this time is to send paper lanterns floating along the river to symbolise the souls of those departed returning to their graves in peace. During Obon you can also see the pretty Bon dances performed at various temples across the country.
The Great Migration crossing the Mara River, Kenya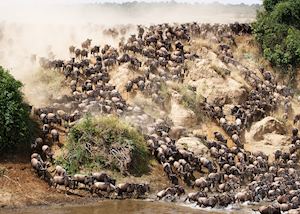 The wildebeest migration known as The Great Migration is one of the natural wildlife wonders of the world. Approximately 1.5 million wildebeest, numerous zebra and gazelle migrate over 2,897 km (1,800 miles) from the Kenyan Masai Mara to the Serengeti, drawn by the promise of fertile plains. By August, the front runners are preparing to cross the Mara River. This is also the time when waiting crocodiles make the most of this opportunity.
Banff Summer Arts Festival, Canada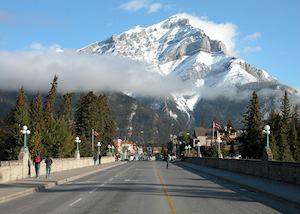 The small town of Banff is dominated by the towering mountains of Banff National Park. Each August this pretty town plays host to the Banff Summer Arts Festival, showcasing exceptional artists from around the world. There is something for everyone; jazz, orchestra and chamber music concerts, opera, contemporary and classical dance, visual arts exhibitions, literary readings and mountain films to name but a few.
Wanaka Snowfest, New Zealand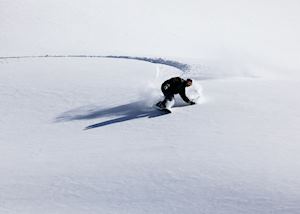 Wanaka is surrounded by spectacular mountains and is in fact the gateway to Mount Aspiring National Park. The wide range of slopes makes this resort one of the best places to ski and board in New Zealand. The Wanaka Snowfest is a family orientated festival which has a wide range of events, which include parades and races.
Further reading