Are you looking for trip inspiration during the month of November? Why not combine your visit with one of these events, as recommended by our specialists?
Diwali, the Festival of Light, India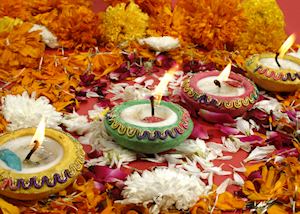 The word 'Diwali' means 'rows of lighted lamps'. Also known as the 'festival of light', houses, shops and public places are decorated with small earthenware oil lamps called 'diyas' and fireworks are set off. The festival celebrates the victory of good over evil and gifts are exchanged, such as sweets and dried fruits. Usually lasting five days, Diwali falls on the one new moon night between mid-October and mid-November.
Full moon celebration in Chiang Mai, Thailand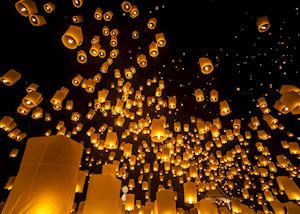 The night of the full moon on the twelfth lunar month is the time of Loi Krathong. Loi means to float and Krathong is a cup or float made of banana leaf. When the full moon begins to rise, locals carry their decorated Krathong to the banks of the rivers, light candles and set the Krathong afloat. Thereafter follow spectacular fireworks, dancing and singing. This is a magical event, offering insight into Thailand's culture and traditions.
Hunter's Garden Event, Marlborough region, New Zealand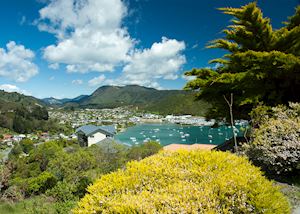 Hunter's Garden Marlborough is a five-day event run every November in New Zealand, which includes guided garden tours, presentations by experts and art displays. This is the region's premier botanical event and includes tours around some of Marlborough's most beautiful and unusual gardens. The last day is celebrated with a market day, where one can enjoy music, food and wine and purchase gardening products.
Kite festival at Santiago Sacatepéquez, Guatemala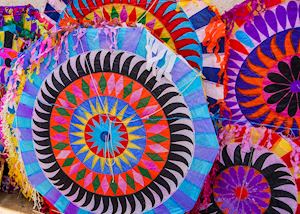 The town of Santiago Sacatepéquez in Guatemala celebrates All Saints' Day on 1st November with a kite festival. Hundreds of spectacular giant kites with colourful designs are made by locals and flown over the cemetery on this day. It's a wonderful spectacle and worth a visit if you're in the area.
Thanksgiving parade, New York, USA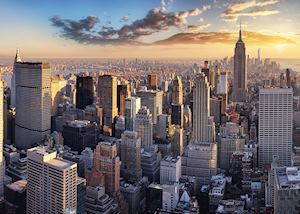 On the fourth Thursday in November, Americans gather with family and friends to celebrate Thanksgiving Day. The Thanksgiving Day parade has been a New York tradition since 1924. Each year, top marching bands from across the country are invited to represent their states in the annual parade along with live musical performances by popular bands and recording artists, brightly coloured floats, dancers and giant balloons.
Pushkar Camel Fair, Rajasthan, India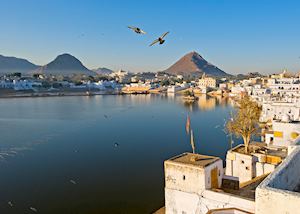 Every November in accordance with the lunar cycle, the normally tranquil lakeside town of Pushkar changes completely thanks to the camel festival. This vibrant and colourful event lasts for 12 days, the first five of which are devoted to the buying and selling of camels, horses, cows, goats and sheep. With various other festivities, such as camel musical chairs and camel beauty contests, this is an event not to be missed.
Further reading