At an age when everything feels like an adventure, there are many destinations that will capture a toddler's imagination.
With slightly more flexibility than with a baby, many of our destinations, hotels and itinerary ideas are perfect for keeping toddlers entertained and wearing out little legs in a safe and exciting environment.
A vast range of the accommodation we use is geared toward children and with nanny services, in-house zoos and kid's clubs all available, there is no reason why you can't travel a little further afield with your toddler.
Family holidays in Costa Rica
We can highly recommend Costa Rica as an ideal destination for a family holiday, with a low malaria risk and numerous activities to enjoy. It provides a wonderful way to experience the rainforest and cloudforest for children of all ages.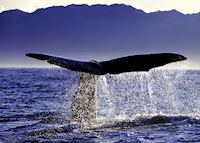 Family holidays in New Zealand
Tailor-made family holidays in New Zealand. Realistically the only aspect of travel to New Zealand that is not family-friendly is the long flight. Clean and safe, New Zealand is a stress-free destination perfect for families.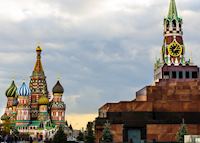 Family holidays in Russia
A family holiday during Russia's winter with its snow-capped buildings and frozen rivers and lakes will enchant children of any age. At other times of the year there are wonderful galleries, museums, and cold-war history to explore.
Family holidays in Thailand
It's hard to imagine a more family-friendly destination than Thailand. Family traditions are deeply revered in the country and the Thais have a natural affinity with children. Here, we present a few of our favourite family-friendly places and activities.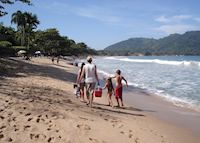 Family holidays in Brazil
Brazil is a great destination for families. On an Audley tailor-made trip we can organise a wide range of different experiences, which don't necessarily require huge amounts of flying, to entertain your family.