Australia is the perfect family destination, offering a wealth of child-friendly touring and accommodation options, enough to justify the long flight with kids in tow.
For active families wishing to take advantage of the sun-soaked shores and water-based activities, then snorkelling off the great barrier or ningaloo reef should be a high priority, though many also like to include swimming with dolphins or a leisurely kayak paddle on their itineraries.
Family-friendly walking trails are bountiful and range from easily accessible city walks to multiple-day walking excursions. If you want to keep on the go then there are always mountain biking excursions, learn to surf schools, or horse-riding options in various parts of the country, which can be easily incorporated into an itinerary to Australia.
For the less active, organised family-friendly touring options are available to gain an understanding into the Aboriginal heritage of the country, point out unique wildlife in its natural habitats, and of course to take in the country's iconic attractions. Or you could simply sit back, relax, and take advantage of the facilities on-hand in one of the child-friendly resorts on offer.
Start planning your Australia family holiday
Recommended family accommodation options in Australia
the Bullo River Station combines remote, stunning wilderness with comfort, style and a fascinating insight into the colourful lifestyle of a true Australian.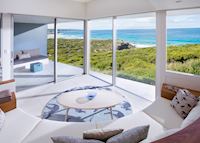 Floating atop a secluded cliff on a rugged stretch of coast, Southern Ocean Lodge commands peerless views of the wild Southern Ocean and pristine Kangaroo Island wilderness.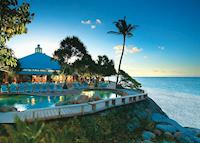 Located right on the Great Barrier Reef, Heron Island is a great location for couples and families; with swimming, snorkelling and diving, and an abundance of bird and marine wildlife on your doorstep.
Family activity ideas in Australia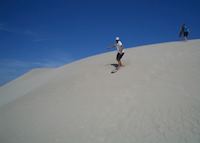 David Doudle has a contagious passion for exploring and his home is the breathtaking undiscovered coastline of the Lower Eyre Peninsula in South Australia. David is a fourth generation local farmer; he has thirty years of living the perfect Australian lifestyle and guarantees his guests will encounter the true Australia at its very best.
This intimate tour is unique in that you have exclusive access to areas normally reserved for the stars and their crew. You will be taken backstage of one of the busiest performing arts centres in the world as it prepares for the upcoming performances.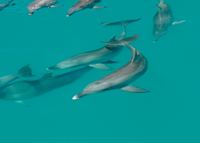 Discover the natural treasures of the Rockingham dolphins in the shallow bays of the sparkling Indian Ocean. Experienced staff will guide you on this magical journey to see these incredible creatures in their own environment.