Driving is a pleasure on Australia's scenic, safe and uncrowded roads. Because we've driven the routes ourselves, we'll advise you on the best self-drive journeys based on your interests and the places you don't want to miss. And we'll book all of your accommodation in advance, so all you need to do is drive.
Collecting your car
We can arrange for you to be met at the airport and taken to your hotel, where your hire car will be ready. Or you can pick up your hire car straight from the airport.
Self-drive also combines well with internal flights. We'll make sure a car is waiting for you so you can be on the road as soon as you land.
Our specialists will tell you the best routes
Some roads may be worse than they look on the map and car insurance is invalid in certain areas so we recommend discussing routes and drive times with our Australia specialists. They'll give you invaluable notes and tips about your self-drive route.
We'll give you clear driving instructions and a good road atlas, leaving you to enjoy the drive.
Car hire options and insurance cover
Choose from compact 5-doors, through estates and people carriers, up to large four-wheel drives.
If you're planning to travel off-road or explore some of the many unsealed side roads on your journey, car-hire companies don't cover this in their insurance premium. We'll advise you on insurance as we plan your holiday.
Start planning your Australia self-drive holiday
---
Start thinking about your experience. These itineraries are simply suggestions for how you could enjoy some of the same experiences as our specialists. They're just for inspiration, because your trip will be created around your particular tastes.
Some of our favourite self-drive routes in Australia
The Australia Way
This journey stretches from the vibrant tropical city of Darwin in the Northern Territory to the cosmopolitan beach town of Broome in Western Australia.
It takes in World-Heritage-listed national parks, ancient Aboriginal culture, picturesque waterholes that teem with wildlife and immense cattle stations, some of which are the size of small countries.
This touring route is the perfect way to take in the highlights of this magnificent region.
On the Australia Way, don't miss...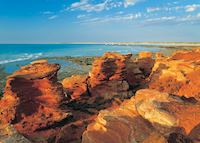 Oozing with colour, Broome is an exotic, laid back town that was once the pearling capital of the world and drew its population from a range of nations who came on the promise of pearls.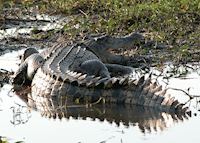 The Kakadu National Park is made up of rugged stony plateaux, red escarpments riven by waterfalls, twisting rivers and wetlands festooned with flowers and birds: add in Aboriginal rock art sites and it's easy to see why this is one of the most important UNESCO World-Heritage areas.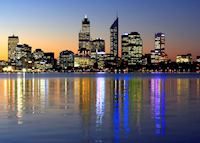 Australia's premier west-coast city, Perth is much more than the sum of its parts. Beyond its energetic central districts and parks, you'll find winelands, island wildlife reserves, cavalier port towns, and some of the country's best beaches.
The Great Ocean Road
Taking in stunning coastlines, national parks and quaint towns, the main stretch of the Great Ocean Road runs for 300km from Torquay, Victoria's surfing capital in the east, to Nelson, a small, picturesque fishing village in the west.
Highlights of this journey include Port Campbell National Park, which is home to the Twelve Apostles, Bells Beach in Torquay, the Great Otway rainforest and the quaint coastal town of Port Fairy. With spectacular scenery, fabulous restaurants, delicious wines, famous landmarks and loads of wildlife, spending time travelling this route is a memorable experience you can enjoy at your own pace.
On the Great Ocean Road, don't miss...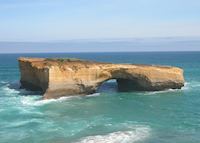 Apollo Bay is small fishing village named after a local schooner and despite the town becoming a resting place for many shipwrecks it oddly remains popular with fishermen.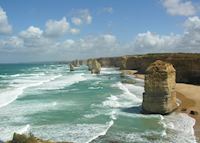 The Shipwreck Coast is home to the beautiful Twelve Apostles set off by a backdrop of dramatic, imposing cliffs are part of a procession of natural features that string the coast: Pudding Basin Rock, Island Arch, the Blowhole and London Bridge.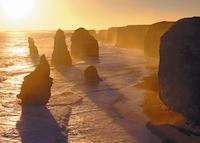 Port Fairy is steeped in charm, there is also a historic Celtic influence in the architecture of this town of restaurants and a flourishing arts scene: open studios and galleries scatter the streets and are linked into a delightful Art Walk.