The first time I ventured to Japan was as a university student when I studied Japanese sub-culture and intercultural communication in Osaka. It wasn't long before I began to make weekly excursions into Kyoto, Nara and Osaka. I soon learned that beyond every corner lay the prospect of discovering new traditions, festivals and hidden gems from all-you-can-eat dessert cafes to local fire festivals.
My short time studying abroad lit a fire in me, and by the time I left, I knew I would have to return. Three years later, I joined the JET scheme and began to teach English in quaint and quiet Tottori where I soaked up as much local food, culture and scenery as I could. Since then, I have also travelled extensively in both Israel and Jordan, and my time spent in these places made me see just how exciting life can be and I hope to share that same spark with others as an Audley country specialist.
Speak to Adam

Start planning your tailor-made trip with Adam
01993 838 200
Q&A with Adam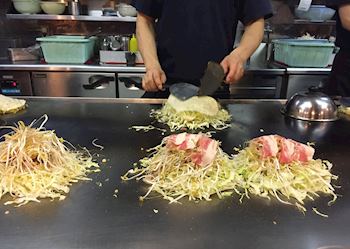 What's the best local dish you've tasted?
Hiroshima is one of the two okonomiyaki (pancake) capitals of Japan. I knew when I went into Hassei, through its out-of-the-way storefront and stickered door, that it would live up to its reputation for serving some of the best okonomiyaki in Hiroshima. I sat at the teppan (gridle) counter and watched as the ingredients were piled high and then cooked down masterfully by the owner. Homemade sauces, fresh cabbage, parsley, soba, cheeses, bacon and Japanese mayo, once piled high, were reduced to an inch-tall pancake that, for me, embodies the quintessence of soul food.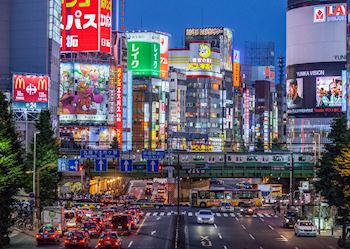 Which book, film or artwork captures Japan the most?
Tokyo Sonata, directed by Kiyoshi Kurosawa, follows the life of four members of a dysfunctional family as they struggle to align themselves with the roles ascribed to them by each other, society and themselves. As the family crumbles and communication stutters to a halt, each character must face a personal reckoning. Japan is a land of juxtaposition where the change mandated by time grates uncomfortably against tradition and the film explores this theme in detail as the family faces down its traditional roles.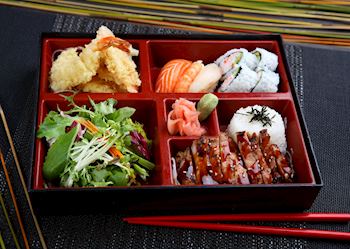 Your best piece of travel advice?
As a food enthusiast, my travel tip, unsurprisingly, is related to choosing what to eat when presented with the eclectic menus presented by Japan's versatile chefs. Nine times out of ten, order the house recommendation. It's generally moderately priced, and either the dish the chef takes the most pride in or the one locals have deemed the best, so you're almost ensured a memorable meal. Your key phrase to ask for the house recommendation? 'O-susu-me o-negai-shimasu.'