Being nicknamed Blossom at a young age, I grew up intrigued and wanting to know why. Stumbling across Anime, K-pop and gorgeous gowns along the way, I was left fascinated. An interesting mix some may say, but naturally I have let these fascinations lead the way, and so far so great.
My love for dresses came to life after managing a bridal boutique for four years. Travelling and volunteering in different parts of the world sparked a fire in me and I had to satisfy my K-pop desire, booking my dream trip to South Korea. This left me with my interest in Japan. Luckily, joining Audley has enabled me to immerse myself into Japan's authentic arts and culture (getting my anime fix along the way).
At the end of 2022 I returned from a month-long trip to Japan with Audley. These work research trips drive me to share my experience with you, helping to create the perfect itinerary around your wishes and make your dream of Japan come to life. I now get to enjoy talking everything Japan daily, with my clients keen to share my passion.
Speak to Charlotte

Start planning your trip to Japan with Charlotte
01993 838 200
Q&A with Charlotte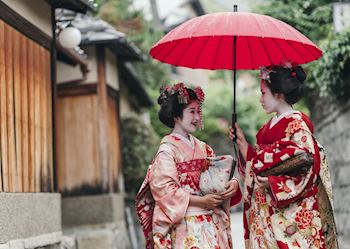 What's your most vivid travel moment?
The sun was setting and there I was, stood full of curiosity in a street of secrets; the Geisha district. To see a Maiko or Geiko luck must be on your side, feeling hopeful and fascinated, I was guided through the alleyways. The architecture was alluring, created with simplicity and functionalism for the day to day life of a Geisha. Respectfully, I stood to one side, phone and camera away, fingers crossed, hoping a Geisha would walk past. That is when I was struck by the beauty of a Maiko, poised and elegant, she glided past, with pure black hair and intricate designs woven through her kimono. A moment that truly consumes you, leaving you to hold your breath until they are out of sight.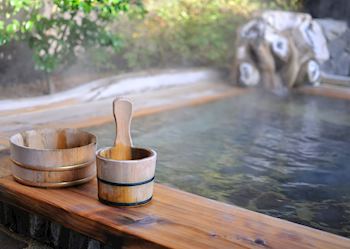 Where would you like to travel next?
Hakone, is a place of balance, relaxation and adventure. Being able to relax in one of their many famous onsen (hot spring bath), unwinding from the cities I've been engulfed by, it seems like the perfect place to forget everything and live in the moment. Not to forget Hakone is home to one of the world's longest ropeways, something I would love to travel on.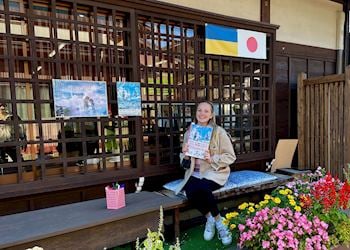 Which book, film or artwork captures Japan the most?
First watching 'Your name' (Kimi no Na wa) Anime by Makoto Shinkai, I was inspired. A story of two strangers switching bodies and living each other's lives. It took the world by storm in 2016, competing with the Ghibli Animes and becoming my all-time favourite. Other than one fictional city, its realism and transparency in the true depiction of Japan was enchanting and I needed to know more. I love knowing that Shinkai showed us Japan through his own eyes and experiences, allowing us to see the true charm and beauty of the vibrant cities as well as the countryside and mountains. It left me with a long list of places to go and things to do, and am thrilled I have started ticking that list already.