For 15 years I was a professional dancer-singer, and I performed in productions all over the world. I was fortunate to see many places I would otherwise not have had the opportunity to visit, which is where my love of travel began.
I first moved to Japan in 2018 to work for Universal Studios and I was unsure what to expect. Armed with the latest Lonely Planet guide, I travelled extensively every spare second I got — island-hopping in tropical Okinawa and trundling through Hokkaido's powdery winter landscape further north. I fell in love with Japan and it's a love affair that continues to this day.
Now back in the UK, Japan and its culture has become a way of life for me. I have since been back to Japan with Audley and I know others will equally admire its unique charm when they visit this enthralling country.
Speak to Chris

Start planning your trip to Japan with Chris
01993 838 200
Q&A with Chris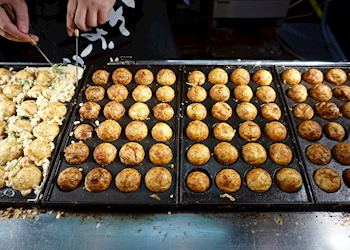 What's the best local dish you've tasted?
As Osaka is my second home in Japan and is rightfully known as the 'Kitchen of Japan,' my favourite delicacy is called takoyaki. Served piping hot in bamboo boats, takoyaki are small, diced octopus filled dough balls made on a special griddle and topped with splashings of mayonnaise, a Worcestershire type sauce, dried seaweed sprinkles and 'dancing' bonito flakes. The flakes dance because the immense heat manipulates the delicate shaved flakes. One piece of advice, always wait a few minutes before eating, it's incredibly hot.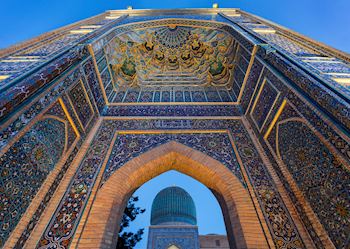 Where would you love to travel next?
A country that has been at the top of my bucket list for a long time now is Uzbekistan. I'm fascinated by its history, the beautiful blue hues of its ancient landmarks and a cuisine I'm dying to try. I feel it's a country full of surprises that's eagerly waiting to be explored — and I'm ready.
Which book, film or artwork captures Japan the most?
The beautifully crafted Sofia Coppola film 'Lost in Translation' depicts two strangers in Tokyo, not knowing anyone else in the city. It's a story about things being disconnected and looking for moments of connection in an alien landscape. Not too unlike a traveller trying to navigate a new and exciting country. The film features exquisite photography shots of the city, and the slower pace of the film offers moments to reflect.