My love of Japan goes back to secondary school. I decided that a visit would not be enough and I would have to move there, so in 2009 my childhood dream came true; I moved to Kochi City on Shikoku as an English teacher.
In my five years in Kochi, I gained a deep appreciation for the local community, discovered an interest in Kyudo (Japanese archery) and a love of local food. I took every opportunity to travel in Japan and fell in love with Kyoto. The city is at its most vibrant during autumn when the leaves change colour, showcasing the temples at their best in the evening. I enjoy sharing my love of Japan and talking to those who would like to visit.
When I'm not planning my next trip you'll find me swing dancing, walking in the countryside, or happily engrossed in an adventure story.
Speak to Hollie

Start planning your trip to Japan with Hollie
Q&A with Hollie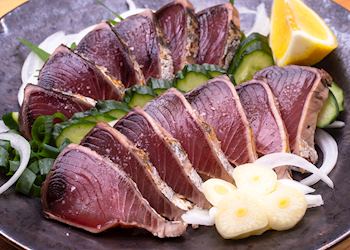 What's the best local dish you've tasted?
Katsuo no tataki is one of my favourite Japanese dishes. You can find this fish dish all over Japan, but it is especially good in Kochi Prefecture. It's freshly caught Bonito (Skipjack Tuna) seared over a straw fire with flames so high the chef need's a long-handled tool to hold it. The Bonito is sliced and served within minutes, so the outside is perfectly seared while the inside is still pink. It's served with raw garlic and spring onions and comes seasoned with a citrus soy sauce, or salt. I highly recommend you order it seasoned with salt to get the full flavour of the fish.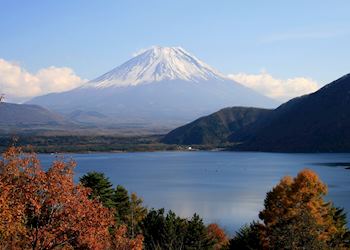 What's your most vivid travel moment?
My most vivid travel moment was waking up at 5.30 am and stumbling, bleary eyed, out of my tent to watch the sun rise over Mount Fuji. I had brought all my fluffy jumpers and coats with me, so even in early November I was quite toasty. I was offered a hot coffee by my host and encouraged to sit on the deck and watch the slow reveal. The mountain was bathed in red morning light and the snow on top glittered. It was a once in a lifetime experience and I am so glad I made the effort to roll out of bed.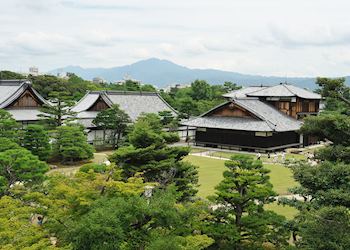 Which book film or artwork captures Japan the most
I read 'Across the Nightingale Floor' by Lian Hearn many years ago. It's an adventure story which touches on family, belonging and the hero's journey. The story has such depth and although it's set in a fictional world based on Japan, there are some nuggets of truth scattered throughout. The most impressive to me was the existence of nightingale floors — wooden floors which sing or chirp when walked over and act like a burglar alarm. There's one of these floors in Nijo Castle in Kyoto and it really does sound like a nightingale.