Since college, every year my friend and I vow to get out of our comfort zones and experience different cultures. Because of this, I ventured to Japan, and it continues to be my favourite travel destination. With a background in the luxury service industry, I have a profound appreciation for the Japanese eye for detail. Called omentnashi, the Japanese culture welcomes visitors wholeheartedly. I've seen this first hand when leaving any hotel in Japan with warm smiling staff waving goodbye as I drove off in a taxi.
Japanese cuisine is also an example of how the small details make the biggest impact. Kaiseki is upwards of twelve beautifully curated courses full of dishes steamed, fried, grilled, or served raw. Each dish is an example of how this culture can make a simple meal into a five-sensory experience. It's these few of many memories that have shaped my love for this country, and I look forward to supporting my clients in doing the same.
Speak to Joy

Start planning your trip to North Asia, China & Japan with Joy
01993 838 200
Q&A with Joy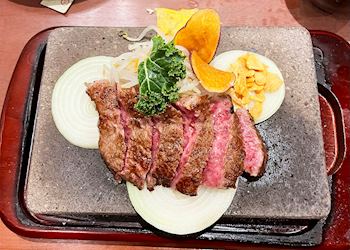 What's the best local dish you've tasted?
In Kanazawa, I went to a small local steakhouse. The menu was handwritten in Japanese with no pictures. Using my trusty Google translate I asked for what the chef recommended. Less than ten minutes later, dish after dish of exotic-looking salads, crisp bread, and savoury miso soup were served. Before the main dish, Wagyu beef was presented on a slab of heated ceramic. Every bite of this high-end beef offered a buttery texture that melted in my mouth. To this day I've not had any beef that compares.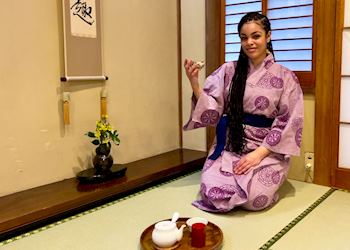 What's your most vivid travel moment?
Staying at a traditional Japanese Inn called a ryokan allowed me to be immersed in a culture different from my own. More than just a lodging, a ryokan is a true cultural experience where you eat, bathe, sleep and even dress in the traditional ways. Highlights include dining on elaborate multiple-course meals which offer an array of locally sourced delicacies. Then afterward relaxing in a private hot spring onsen. Lastly, and most of all is the hospitality. The staff make you feel like you're the only guest in a hotel of many.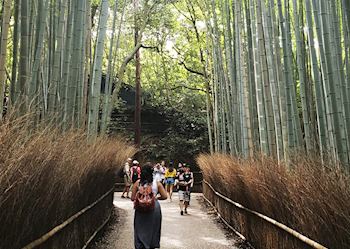 Your best piece of travel advice?
Travel with ease while moving from one city to another by employing Japan's luggage transfer option. This service is offered at most accommodations in the country, for a small fee they will ship your luggage ahead of time to the next hotel to save you the hassle. This is especially beneficial when taking the train or subway to another destination as Japan's train stations are large, busy, and have more stairs than elevators.