Ever since childhood, I've had an interest in Japan due to its rich history, the enchanting storytelling of Studio Ghibli films, and the spell-binding world-building of the video games I played with my cousins. During my teens, I then became obsessed with Harajuku's fascinating fashion subcultures.
However, it was reading Japanese literature that prompted me to visit the country that had captivated me for so long. In particular, Haruki Murakami's novels portrayed Japan in so much detail that they were the push for me to stop dreaming and start experiencing. In 2019, I finally left for an extensive trip through Japan.
No matter how many times I step off the plane in Japan, whether I'm looking up at the bright neon lights of Dotonbori in Osaka or listening to the sound of birds and flowing water features in a Kanazawa garden, the feeling of wonder and amazement never dissipates. It's an incredible feeling, and one that I hope everyone experiences at least once. That's what spurred me to become a Japan specialist at Audley.
Speak to Letitia

Start planning your trip to Japan with Letitia
01993 838 200
Q&A with Letitia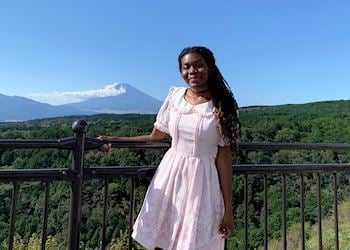 What's your most vivid travel moment?
Seeing Mount Fuji is never guaranteed due to clouds, so despite being a volcano-lover, I had no expectations of seeing Fuji-san when I visited Hakone National Park. Nevertheless, there's still plenty to do in the area, so I climbed into the gondola that soars through the skies along the Hakone Ropeway. As the gondola swung back and forth, my fear of heights kicked in and my heart was racing. Then, everyone around me gasped. I opened my eyes, and right before me was Mount Fuji in all its proud grandiosity. Any sense of fear left my body, and I could only focus on feeling awe over how majestic the volcano is.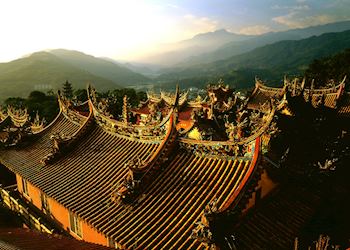 Where would you love to travel next?
I've been eager to visit Taiwan since the first time I saw a picture of Jioufen, the dramatic mountain town that looks like something straight out of an animated movie. I've also heard fantastic things about their food scene, too. Lots of hotpots, braised meats, street food and all the things I love to eat.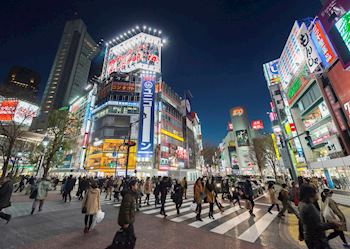 Which book, film or artwork captures Japan the most?
The 2016 novel, Convenience Store Woman by Sayaka Murata perfectly captures Japanese culture by focusing on a specific aspect of it — the 'konbini', or convenience store. 7-11, FamilyMart, Daily Yamazaki and my personal favourite, Lawson are part of the fabric of Japan. After I spend any time there, I start to hear the twinkling sounds of the door chimes in my sleep. However, it's rare that we think about the people who work there, and what their lives are like. Convenience Store Woman tells the story of Keiko, an eccentric 38-year-old konbini worker. Throughout the novel, we also gain insight into modern Japanese culture and the pressures and expectations of today's society.