My interest in Japan was first awoken while studying sociology at university, which included a fascinating introduction to Japanese history and modern culture. Discovering how Japan emerged from its pre-20th century isolation to become the land of video games and bullet trains instilled in me a desire to see, smell and taste it all for myself.
When the opportunity to teach English in Japan presented itself, I leapt at the chance and found myself among the mountains and valleys of the Tochigi prefecture. I instantly fell in love with the area and way of life, and what was initially intended to be a one-year stay became a life-changing six years, during which time I learned how to snowboard, developed a love for kara-age fried chicken and drove the length and breadth of the country in my humble Kei car.
When I returned to the UK, I knew I wanted to help other people discover their passion for Japan and I'm excited to share my knowledge with other travellers.
Speak to Matt
Start planning your trip to Japan with Matt
01993 838 200
Q&A with Matt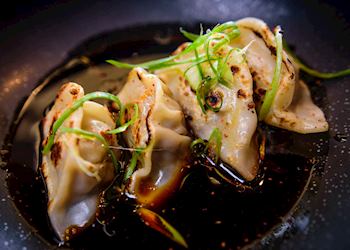 What's the best local dish you've tasted?
I was lucky enough to spend a lot of my time in Japan in the Tochigi prefecture, famous for its incredible Tochiotome strawberries and gyoza — Chinese-style dumplings filled with meat, cabbage, and chives. So strong is the obsession with gyoza in Tochigi that the prefecture's capital, Utsunomiya, has an entire street dedicated to their favourite foodstuff. Gyoza street is a sensory experience in so many ways — from the bizarre sight of gyoza statues, streetlights and even manhole covers, to the smells drifting from the stores lining the streets, and each offering their own unique take on the familiar recipe — some including unique fillings, some frying or boiling their signature dish. I like to go there hungry and enjoy hopping from restaurant to restaurant, sampling the variety of flavours and textures on offer.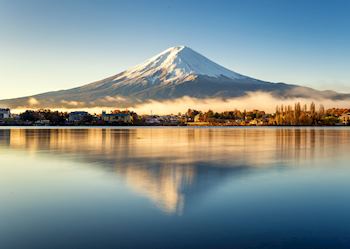 What's your most vivid travel moment?
I'll never forget the first time I laid eyes on Mount Fuji, rounding a bend on a stretch of expressway in the Shizuoka prefecture, towards the end of a gruelling six-hour drive south. The mountain was imposing, towering over its surroundings, but also beautiful beyond words. By the time the sun rose the following morning, I was stood atop its peak, watching the clouds below part to reveal a glimpse of the sparkling waters of Lake Kawaguchi 3,000 m (9,842 ft) below. The overnight climb had been one of the most punishing experiences of my life, leaving me bruised and blistered, but watching the sunrise from the highest point in Japan was an experience I'll never forget.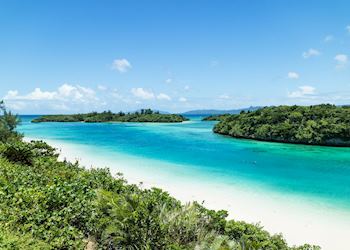 Where would you love to travel next?
I've never visited India or Brazil, so those two countries are high up my list. However, there are still so many places in Japan I've yet to reach that I'm not sure when I'll get around to completing my travel bucket list. I'm particularly looking forward to visiting the volcanoes and hot springs of Kyushu, enjoying a cool summer in Hokkaido and island-hopping in Okinawa. The most difficult thing is deciding which one to do next.