I've always been fascinated by the exceptionally diverse and wondrous planet we are lucky to inhabit. Some of my earliest memories are of pawing over my grandfather's world atlas and globe, fantasizing about adventures on faraway lands. After completing a degree in Animal Behaviour and Psychology, I set off for 18 months travelling the world, visiting six of our seven continents.
It was on this trip where I utterly fell for the charms of South America. I spent six months completing a full circuit of the continent, covering the journey entirely by land. From Venezuela's Angel Falls to the Southern Patagonian Ice Field and everything in between, I was hooked. My travels inevitably led to a career in the travel industry, starting in 2012 and continuing through to this day. I've been focusing purely on South America since 2018 and have been privileged to make multiple return visits to this incredible part of the world.
Speak to Ed

Start planning your trip to South America with Ed
01993 838 650
Q&A with Ed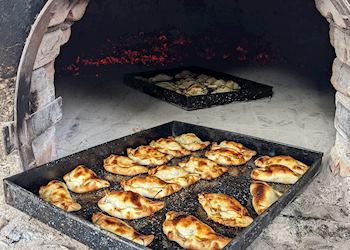 What's the best local dish you've tasted?
In Buenos Aires, I had a dulce de leche pancake with brown sugar that was caramelised with a red-hot branding iron. The combination of seared sugar with the sweet filling was sublime. Another delicious — more savoury — delicacy in Argentina is empanadas. Each region has its own take on it too, so the variety of ingredients keeps things interesting and incredibly moreish.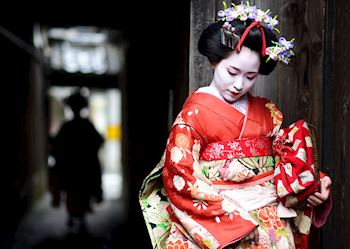 Where would you love to travel next?
I'm desperate to visit Japan. Everything about the country appeals to me. I love the respectful culture that's been maintained over the centuries. The landscapes look beautiful, and I just know I'm going to adore the food.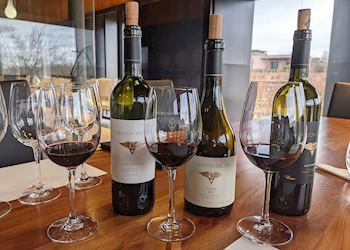 Your best piece of travel advice?
Lay out (either physically or metaphorically) all the clothes, and all the spending money you intend to take on your trip. Then half the clothes and double the money. Joking aside, it's always worth catering for a few extra spends that you hadn't anticipated, be it a nice bottle of wine or a spontaneous activity. And you definitely won't need that fourth pair of shorts (you'll need space for the wine).