Being half Argentinian myself, I can recollect from my first memories running through the vineyards of Mendoza and riding horses at a very young age. Since then, my love for travel has extended to the world. I studied Photography at the University of Falmouth, with a passion for nature photography, and landscapes being my speciality. This encouraged me to visit locations around the globe that would support my photographic ambitions.
Having a deeper connection with South America I spent a year living and travelling through Paraguay, Argentina, and Chile. This expanded my knowledge and gave me a much deeper understanding of everything there is to be explored within the continent.
I then decided that my passion for travel was outweighing my passion for photography and since becoming a country specialist I find joy in providing people with experiences in my homeland and beyond.
Speak to Luc

Start planning your trip to South America with Luc
01993 838 650
Q&A with Luc
What's the best local dish you've tasted?
It's hard to top the incredible quality of beef all over Argentina. Personally, I can't stop thinking about the pizza I ate while there. A focaccia style, sometimes stuffed with cheese and onions, deep dish taken to another level. Accompany a slice with a fried empanada and you're onto a winner.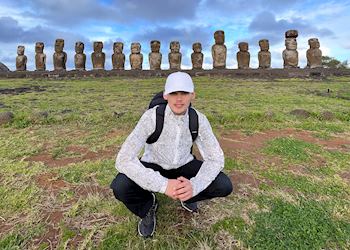 What's the one thing you always pack?
A portable charger. In the modern era we rely on our phones for a multitude of reasons, and you never know when something unexpected could happen where you may not be able to access a power source. Having a portable charger can save you when you least expect it.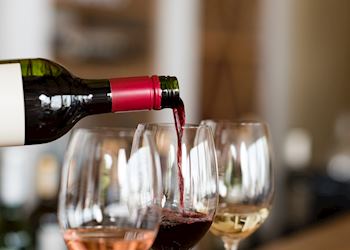 Your best piece of travel advice?
Going so far from the United Kingdom, you're definitely going to end up wanting to fill your suitcase with wine and dulce de leche on the way home. So, my advice would be to forget those few pairs of extra jeans and save space for that wine that you couldn't forget the flavour of.