I first visited Peru after graduating from university, initially spending six months teaching English in the Andean city of Cusco. I had always had a fascination with the history and culture of South America, and I ended up staying in Cusco for many years after my teaching contract ended, visiting the local markets, wandering the cobbled streets, and hiking in the surrounding mountains.
Living in Peru for many years (first Cusco and later Lima) also gave me opportunities to explore the whole country and I developed a greater understanding of the people, the culture, and what makes each region different. The experiences you can have here vary so much, from eating in some of the world's best restaurants in Lima, to kayaking on Lake Titicaca, and taking night walks through the Amazon jungle. My two young children were born in Peru, and I really consider it my second home.
Speak to Thomas

Start planning your trip to Peru with Thomas
Q&A with Thomas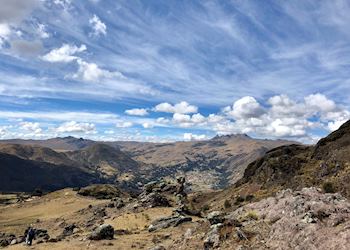 What's your most vivid travel moment?
The Lares trek in the Sacred Valley is one of the most dramatic hikes you can do in this region of Peru. A few years ago, I set off on the hike with a group of three friends, and we encountered no other hikers for two whole days. On the first night we camped out under the brightest stars I had ever seen, with a bubbling stream to one side, the stone houses of the Cancha Cancha village to the other, and the Andes mountains all around. It was the most peaceful night of my life.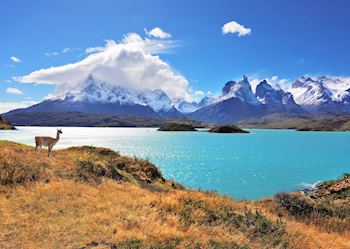 Where would you love to travel next?
I would love to visit Patagonia, the far southern tip of South America, particularly Torres del Paine National Park in Chile. I can think of nothing better than to spend three nights in a beautiful all-inclusive lodge inside the park, taking daily hikes out to the lakes, mountains, and pampas.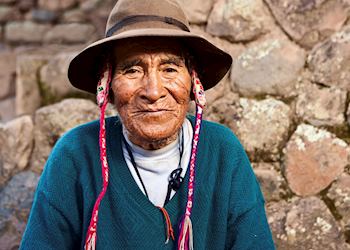 Which book, film or artwork captures Peru the most?
If you want to find out more about Peruvian society and history the best place to start is Mario Vargas Llosa, winner of the Nobel Prize for Literature in 2010. Look at his earlier novels, such as Conversation in the Cathedral and the Green House, for explorations of Peruvian society in the 1950s and 1960s, during times of dictatorship and political upheaval. Throughout his career he's explored what it means to be a Peruvian and his earlier works in particular give wonderful insights into Peru, its beauty, strengths, weaknesses, and contradictions.