At Audley we aim to keep responsible travel at the forefront of everything that we do, from giving back to the communities we visit and supporting local charity projects, to reducing waste from single-use plastics and maintaining a stringent animal welfare policy across the business.
Our ethos is to create immersive experiences that provide genuine interactions, which have been tried and tested first-hand by our specialists, and developed with the local knowledge and influence of our partners within each individual country. Southeast Asia is an area where this is particularly relevant, with many ethical minefields to navigate across the continent.
We have detailed below how we steer the different aspects of responsible travel throughout Southeast Asia, but for more advice on planning a trip then call our responsible travel advice line on 01993 838 909.
Animal Welfare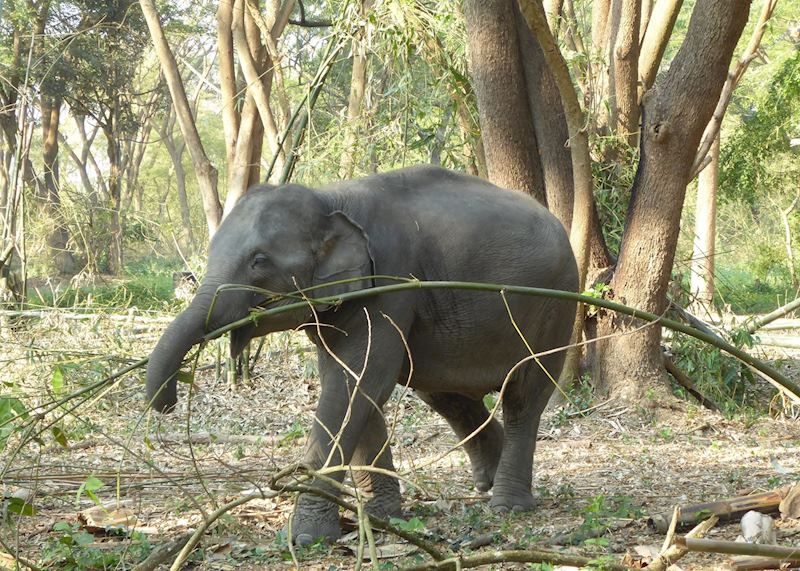 There are many animal projects throughout Southeast Asia, with a range of motives, ethics and experiences. We are supremely selective as to which projects we choose to work with, and all are comprehensively vetted so we are confident that they abide by our stringent animal welfare policy, which you can read more about here.
For example, in Thailand, where there are hundreds of elephant projects and sanctuaries, we work with just 11, where we are confident that the animal welfare meets our high standards. Visiting a well-run elephant sanctuary helps to support the work that they do, and seeing them in their natural habitat, such as in Khao Yai National Park, helps to preserve their environment and the other species that live there.
One of our recommended elephant projects is Elephant Valley, who have sanctuaries in Mondulkiri, Cambodia, and Chiang Rai in Thailand. They are a small organisation with a big heart, taking excellent care of their elephants, who have been rescued from logging or other unethical activities, and they put their animals first in everything that they do.
The elephants take the lead in what they do, and you can watch as they meander through the fields and forests at the reserve. The sanctuaries do not allow any contact with the elephants, but you'll get chance to help to pick and grow the copious amounts of food that they need to live, and therefore help toward their prolonged happy retirement.
Marine conservation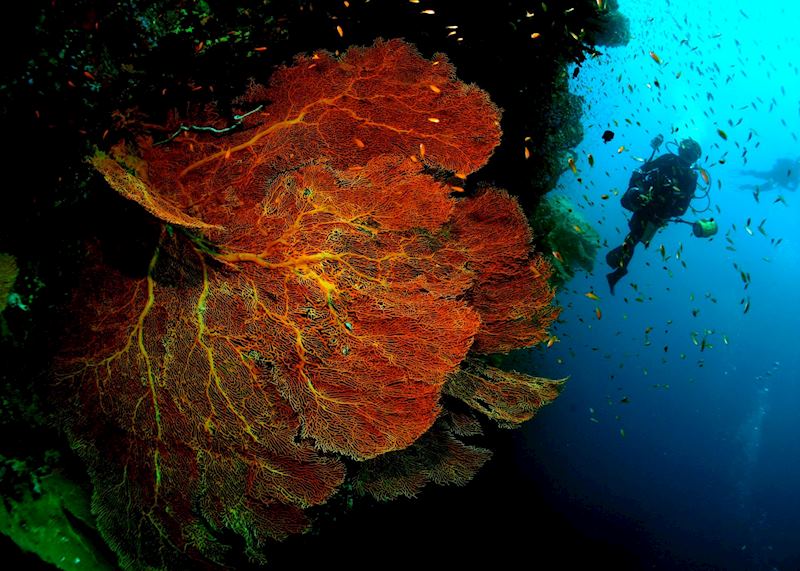 Marine life is also an important consideration in Southeast Asia, where overfishing, over tourism and increased plastic waste has led to the decline of marine environments across the continent. Many of our recommended hotels work hard to promote marine conservation: the YTL hotel group are an excellent example of this across Malaysia.
At Gaya Island Resort in Sabah, Borneo, a team of passionate marine biologists work with the local community and fishermen to introduce them to sustainable fishing methods. At Tanjong Jara Resort on the east coast of the Malay peninsula, they also work closely with the Lang Tengah Turtle Watch as a successful deterrent to turtle egg poachers.
You can get actively involved in these conservation efforts by adopting a nest, observing the conservationists when they patrol the beach and helping out on the various programmes on offer. If you are lucky, you may even get the chance to celebrate a hatchling release.
Getting to know the local communities
One of the best ways you can give back when you travel is to visit projects where you can be sure that the money goes directly back to the local communities — and we find that often, these genuine interactions are the highlight of the trip.
The benefit to the communities goes beyond simply a financial gain. In some countries, such as Myanmar, it allows an interaction with the outside world that they wouldn't otherwise receive, providing an educational experience on both sides.
This is particularly relevant in the case of our guides. In all our Southeast Asian destinations you'll be accompanied by a different local guide in each area of your trip, which enhances your experience, furnishing you with knowledge and an insight on the country that you wouldn't get elsewhere.
You also have the opportunity to get to know your guide, as well as providing them with a stable form of income. The experience also means that the guides are able to interact with people from across the world which is especially important in Southeast Asia where few guides travel outside of their home country.
Picking responsible accommodation

Our hotels are hand-picked by our specialists for their comfort, personable service and location. We also try and use lodges and hotels that ensure as many funds as possible directly benefit the area in which it's located.
Examples of excellent community-led accommodation across Southeast Asia:
This isn't to say that we don't use some of the bigger hotels and, indeed, many of these have excellent corporate social responsibility programmes. For example, Tugu have a number of hotels across Indonesia, designed using traditional art and cultural antiques. After the substantial earthquake in Lombok in August 2018, Tugu Lombok on Sire Beach was heavily involved in rebuilding the local community, as many of its staff were affected.
There are also many cruising options in Southeast Asia which give back to the areas they travel through. Bhaya Cruises around Halong Bay in Vietnam are working toward becoming single-use plastic-free on the boats themselves, and regularly run litter-picking initiatives around the bay.
They are also passionate about raising funds for the conservation of the rare white-headed langur and run projects in Viet Hai Village, providing a source of income for the villagers through agriculture.
Plastic Reduction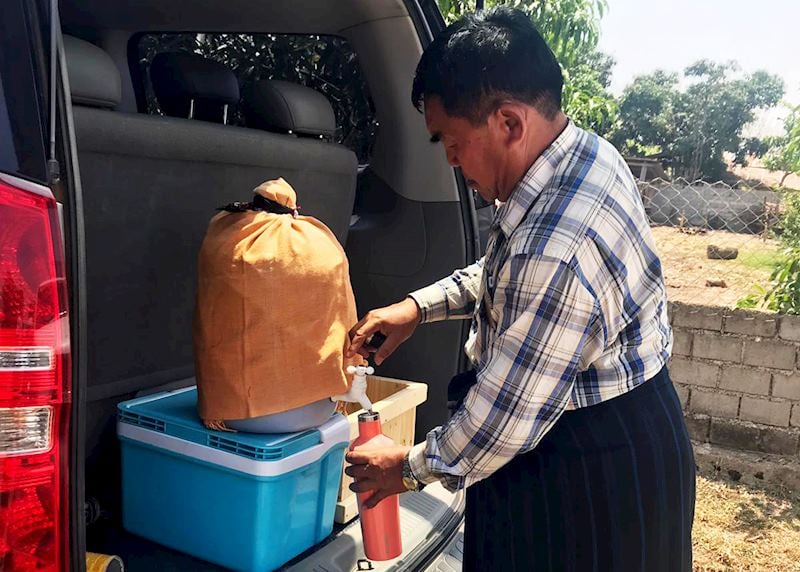 The build-up and disposal of single-use plastic is now a global crisis, and the impact is particularly evident throughout Southeast Asia. Although recycling is an important part of the process, it's still in its infancy in Southeast Asia, and we are looking for ways to eradicate the problem at the source, rather than just deal with the symptoms.
We are working closely with our local partners in our destinations across Southeast Asia to reduce single-use plastics as much as possible. This is easier in some places than others and, although we are continuing to work to implement plastic reduction everywhere, we accept the reality of the situation and realise that the infrastructure is lacking in areas, as well as the education and understanding of the locals.
Refillable water bottles in Southeast Asia
This will be a long-term process, primarily at a grassroots level, but is something we are continuing to influence and to work toward. In Thailand and Myanmar, we offer reusable bottles, along with refill stations in our vehicles to reduce the use of small plastic bottles.
In Vietnam, we provide reusable bottles for you to refill in hotels and restaurants that are taking part in the initiative — we are working to implement the refill stations here too and aim to have them in place by 2020.
We are working toward a similar goal across the rest of the region, although the infrastructure is currently lacking in some areas. Although, still take your own reusable bottle where possible, as many hotels are implementing refill stations and, the more this becomes the norm, the more places will be pressured to follow suit.
Taking your own bottle with you also has other advantages: the bottles produced in Asia are aluminium, whilst many bought in the UK are double-insulated, keeping your water colder for longer — very welcome in the tropical climes along the equator.
You can also use apps like Refill My Bottle and websites such as Refill Not Landfill as resources to find refill stations throughout the world. At this stage, it is all about minimising the impact; hopefully one day it will be possible to eliminate the problem entirely, and this is something that we are keen to help work toward.
Tours that reduce your carbon footprint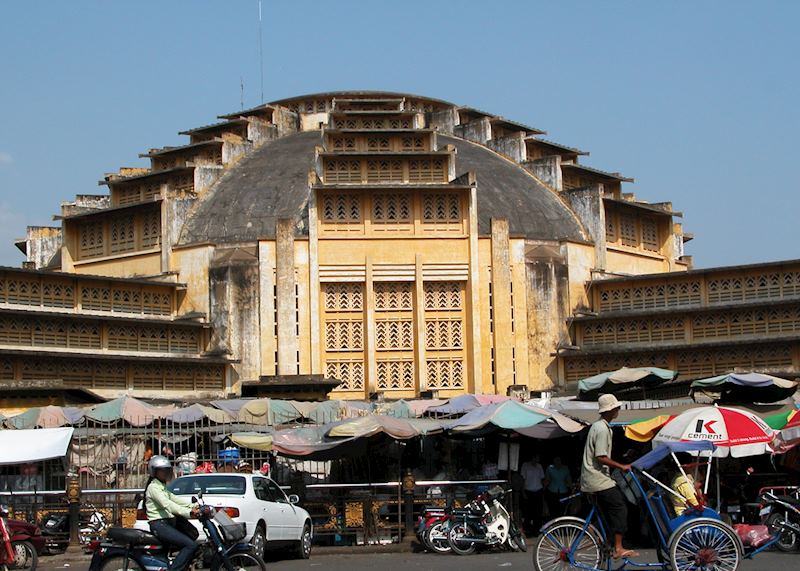 While it's difficult to class any form air travel as fully sustainable, we have developed a range of experiences to help to reduce carbon emissions on the ground where possible, including encouraging public transport, and walking and cycling tours.
As well as being more environmentally friendly, this also allows you to see the destination from an alternative perspective. On a walking tour through Phnom Penh in Cambodia for example, you'll stroll past colonial-era buildings and through the Art Deco-style Central Market that you'd miss by car.
Charitable Donations
In addition to our general Audley charity, we also work with an organisation specific to Southeast Asia which supports a cause close to our hearts. Currently this is Children on the Edge, an organisation which supports the Rohingya refugees in the Kutupalong camp in Bangladesh.
We have worked in Myanmar since the 1990s and have seen first-hand how people have been affected since the Rohingya crisis in 2017, so were keen to help wherever we could, both financially and on the ground. We reassess our Southeast Asia charity on an annual basis, as there are many worthy causes throughout the region. This is something we work hard to fundraise for throughout the year.

We also sponsor two orangutans at the Sepilok orangutan sanctuary in Malaysian Borneo, where Archie and Beryl are working toward being rehabilitated back into the wild. Our Borneo specialists have seen first-hand the damage done to this critically endangered species as a result of deforestation, so know how important this contribution is and what a difference it makes.
For more advice on travelling responsibly in Southeast Asia, read more below or, to plan a trip please call our responsible travel advice line on 01993 838 909 or email us here.
Read more about trips to Southeast Asia

Start thinking about your experience. These itineraries are simply suggestions for how you could enjoy some of the same experiences as our specialists. They're just for inspiration, because your trip will be created around your particular tastes.
View All Tours in Southeast Asia
Further reading