I'm half Thai and took my first trip to Thailand in 2017, travelling throughout Bangkok, Chiang Mai, and Phuket, as well as Cambodia. I did another month-long trip to Thailand in 2018 exploring even more destinations, before deciding to attend graduate school in Bangkok in 2019. Living there for three years, immersing myself in the culture enabled me to learn how to speak, read, and write in Thai which strengthened my bond with the Thai people and everything the nation has to offer.
Audley allows me to share my passion for helping people turn their travel dreams into a reality. Whether you want to snorkel in the turquoise waters of the Andaman Sea, explore the bustling city of Bangkok in a tuk-tuk, or drink egg coffee in a 100-year-old café in Hanoi, I'm excited to make that happen for you.
Speak to Cato

Start planning your trip to Southeast Asia with Cato
01993 838 100
Q&A with Cato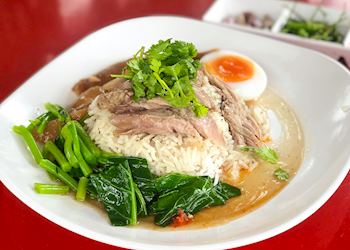 What's the best local dish you've tasted?
The best local dish I've tasted is 'khao kaa moo,' a Chinese inspired Thai dish. It's a pork leg roast that is braised and simmered for hours and served over rice with a boiled egg. For about 50 baht (around 1.50 USD), the sweetness of the pork melting in your mouth, combined with added hot chilies is quite the culinary experience.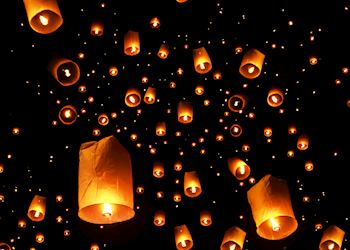 What's your most vivid travel moment?
New Years in Chiang Mai, Thailand. It was my first time spending New Year in another country. Instead of lighting fireworks, when the clock struck midnight, thousands of lanterns were lit and floated up into the sky. I'd never seen anything like it. It made me feel like a kid again. I also remember looking up at the sky and thinking to myself that the new year was going to be bright.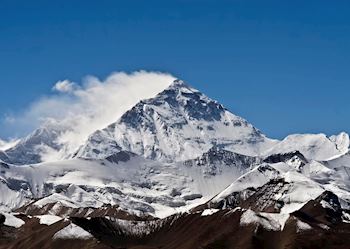 Where would you love to travel next?
The Himalayas, particularly Mount Everest. Mountains have always appealed to me, and I love a great adventure. The entire journey from the busy streets of Kathmandu to the 64 km (40 mile) trek through the valley to basecamp sounds so exciting. If I get an opportunity to try for the summit, I'm going for it.