Charlotte, Borneo & Malaysia Specialist
I have loved to travel for as long as I can remember. It's something that has played a huge part in my life from charity work in Africa and yoga training in India to trekking the Inca Trail. It has led me on many adventures and after a few years living and working overseas, it seemed logical to try and find a way to turn this love of travel into a career. Working with Audley as a Malaysia and Borneo specialist has provided the perfect platform. I fell in love with the region thanks to the deep, wildlife-rich jungles of Borneo and the idyllic islands off the Malaysian peninsula. It provides diverse beaches for the sun worshipper in me but also plenty of opportunity to trek, dive, snorkel, cycle or try something new. It really is my ideal destination and I'm eager to share its treasures.
Speak to Charlotte

Start planning your trip to Southeast Asia with Charlotte
Q&A with Charlotte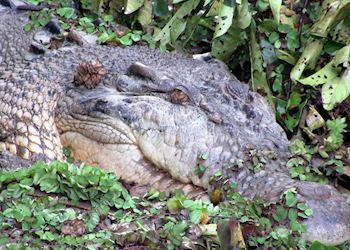 What's your most vivid travel moment?
Cruising along the Kinabatangan River with hornbills flying overhead and macaques running along the river bank, I was in my element and couldn't have felt closer to nature. The guide suddenly pointed to the bank where right beside us a crocodile lay sleeping, or so I thought. I turned my back and asked the guide to take a photo of me, but before he managed to click the shutter, the crocodile opened its eyes and moved with unbelievable speed into the water. Our shallow wooden boat rocked and my heart went. What a memory.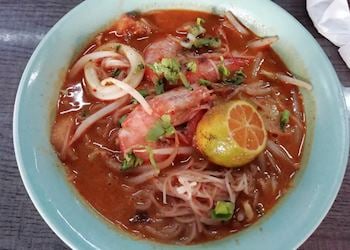 What's your best local dish tasted?
I am intolerant to almost everything: wheat, dairy and yeast as well as a number of other things, and as a result eating anywhere can provide a challenge. Luckily for me, Asian food tends to suit my dietary needs and my love of spicy, healthy and fresh food. The Malay signature dish, seafood laksa, tops the bill with plenty of veg, seafood and rice noodles served in a spicy broth with kefir leaves, coconut and sambal; my mouth is watering just thinking of it.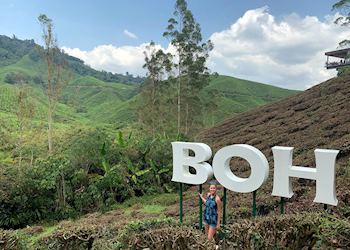 What's your best piece of travel advice?
Keep an open mind. You'll always encounter slightly strange experiences or unexpected moments wherever you travel so it's a good idea to try to avoid making snap judgements. If you embrace the odd and unexpected experiences you encounter, they become part of the journey and sometimes its highlights. Unplanned destinations can turn out to be unmissable and unexpected moments or encounters often provide the best memories.