Dan, Southeast Asia Specialist
After residing in Bangkok in Thailand for five years as an international real estate investment strategist, Dan decided that the time was finally right to reignite his passion for travel and pursue a far more fulfilling career with Audley.
Prior to real estate Dan was an avid traveller, having spent eight months exploring the entire Southeast Asian peninsula with a five month stint in Koh Tao, operating as a dive master. A two year stretch in Australia followed, where he balanced his time between employment in Sydney and extensive travel throughout the Land Down Under.
During his five year stint in Thailand he took a seven month sabbatical to explore Vietnam, which included an extensive motorbike journey along the Ho Chi Minh Trail. This vastly enhanced his knowledge and understanding of Vietnam's culture, history as well as some of its more unique travel experiences. He has also explored various sections of Thailand on two wheels so is well positioned to answer any questions related to both these destinations.
When not travelling Dan is a devoted football fan, He also loves the great outdoors and often embarks on mini trekking, camping and biking adventures.
Speak to Dan

Start planning your trip to Southeast Asia with Dan by calling 01993 838 157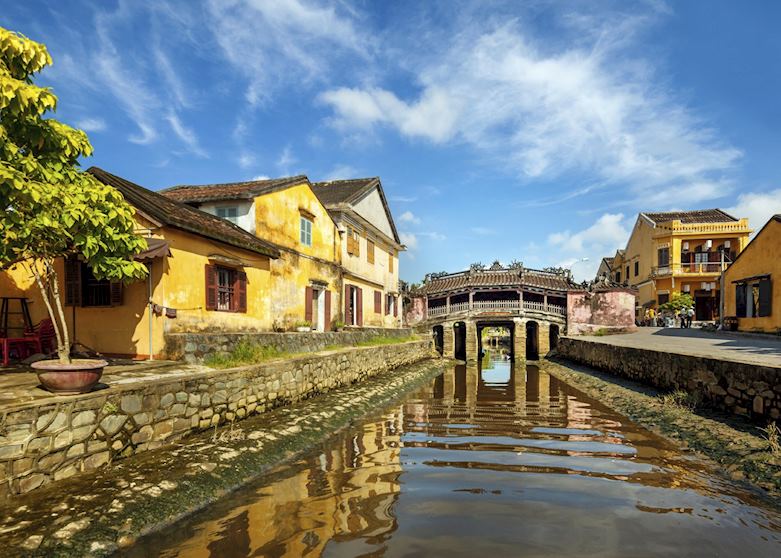 Vietnam
Having resided primarily in Dan Nang for seven months I ventured to neighbouring Hoi An on multiple occasions to enjoy the many delights offered by this exquisite beachside town.
Its beaches are some of the most popular in the country, with many visitors choosing to stay a couple of nights in the city, followed by several chill-out nights in one of our highly recommended beachside resorts. In my opinion this is the perfect way to finish any Vietnamese adventure.
Hoi An truly has something for everyone, no matter their age or activity preference and is a must see for any first-time visitor to Vietnam.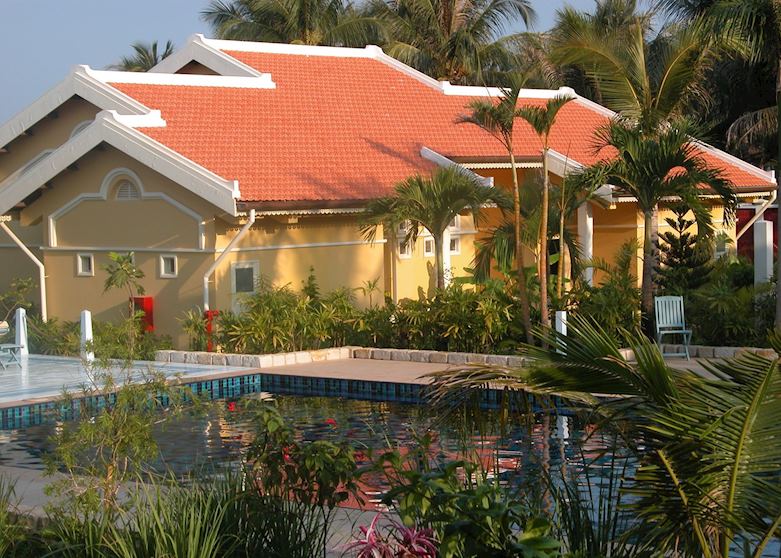 Vietnam
Anyone who has chosen to explore the delights of Southern Vietnam should most definitely venture over to Phu Quoc and stay at La Veranda for several nights.
The island itself is a great place to relax prior to returning home, with white sand beaches, an array of restaurants and one of the best sunset spots in Vietnam. In my opinion it's the stand out hotel on the island. Located on a beachfront plot it possesses traditional Vietnamese hospitality with an underlying French influence throughout. I would recommend one of the Garden or Beachside Villas to maximise seclusion throughout your stay.
Every aspect of La Veranda oozes class and splendour, which in turn, will enhance any visit to Phu Quoc.
I'll never forget when…
After growing up on Michael Palin documentaries I was always destined to travel but it wasn't until I reached the pristine shores and turquoise seas of Koh Tao that I realised one of my true passions, scuba diving.

I was fortunate enough to be able to reside on Koh Tao for several months, spending my days snorkelling, caving, free and scuba diving. For the outgoing, the appropriately named Shark Bay offers people the opportunity to snorkel with grey reef sharks and turtles just 400m from Haadtien Beach. If you're able to scuba dive the surrounding reefs are alive with various marine life including trigger fish, turtles, angel fish, moray eels, clown fish (think of Nemo) and if you're lucky and it's the right time of season, whale sharks too.

Once out of the water there are many bars and restaurants to relax in with regular evening fire shows being one of the highlights. I've seen these all over Southeast Asia but the Koh Tao fire shows for me were by far the best.