Travel as always been a huge part of life, with many family holidays spent exploring various parts of the globe. After a few years spent working in marketing for the National Blood Service, I decided to take a sabbatical and embark on a six-month journey across North America. With my love for travel ignited, the following summer I moved to Greece and spent six months working in the small fishing village of Kassiopi, immersing myself in the culture.
Sadly, the real world called, and I returned to work in the UK, however, I knew that I hadn't quenched my thirst for travel just yet. In 2017, I bought an around the world ticket, which lead me to Southeast Asia, where I spent six months exploring extensively. It took only minutes, after landing in Phnom Penh, Cambodia, to be totally captivated. I was in awe of the vibrant hues, the smells from the street vendors, and the warmth of the local people.
After exploring most countries within Southeast Asia, I had fallen completely in love with Cambodia, Vietnam, and Laos. The incredible food, rich culture, beautiful colonial architecture, and the kind people, draws me in, time and again.
After returning from my trip, I soon decided that I wanted to share my passion for travel with others and joined the Audley team. I have since returned a further four times to Cambodia, Vietnam, and Laos, with each visit, discovering new gems.
Speak to Joanna

Start planning your trip to Southeast Asia with Joanna
01993 838 100
Q&A with Joanna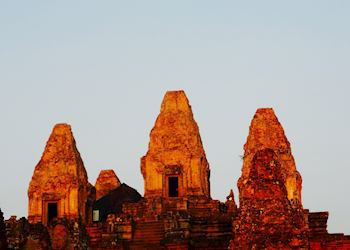 What's your most vivid travel moment?
Watching the sun rise over the surrounding countryside from the ancient temple of Pre Rup, I was treated to clear skies and nothing but silence, as the vibrant orange sun rose above the majestic temple. Here at Audley, we have exclusive access to Pre Rup temple before the crowds ascend. This meant that it was just myself and my local guide, against the backdrop of a vivid rising sun.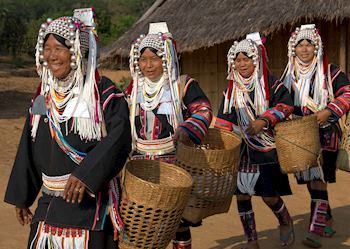 Which book, film or artwork captures Cambodia, Laos, and Vietnam the most?
River of Time: A Memoir of Vietnam, by Jon Swain. I highly recommend this book to anyone who is interested in 20th century history, and especially to those who are planning on visiting Cambodia, Vietnam, and Laos. I wish I had read this before my first visit, so I could have had an even greater appreciation and understanding of what the individuals from this beautiful part of the world have had to endure.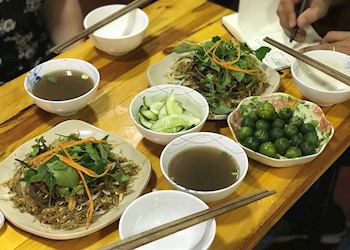 Your best piece of travel advice?
If you are a foodie like me, then a street food tour is an absolute must, and ideally, to experience one early on in your trip. It will set you up well for the rest of your time away. Hanoi, the food blogger tour, was one of my top experiences on my recent visit to Vietnam. I was fascinated by the food blogger, hearing about local life in the city from his perspective. It's so much more than just a food tour.