I took my first trip out of the country when I travelled to Southeast Asia in my early 20s. My entire life leading up to that moment was lived in a constant state of daydreaming for the day I'd finally take that leap.
Arriving in Thailand, I had a cloud at my feet. Sounds of tuk-tuks, laughter and the aroma of chili satay swirled, I felt so alive. I found peace in the fog blanketed mountains so rich with culture, and many villagers still dressed in traditional clothes. Their kindness so genuine, they shared with me their stories.
From the mountainous villages to the remote islands so pristine and pure, my passion for travelling built up so fully I thought I would burst. As a country specialist for Thailand and Vietnam I'm eager to allow others to experience that awe stricken, unfiltered sense of joy that travel to Southeast Asia provides.
Speak to Rachel

Start planning your trip to Southeast Asia with Rachel
01993 838 100
Q&A with Rachel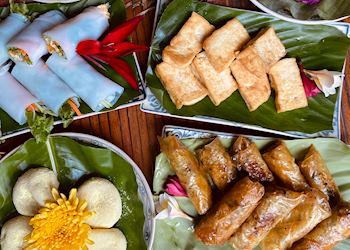 What's the best local dish you've tasted?
When I say, 'spring rolls,' you may think 'Oh yea, I've had spring rolls before,' but I promise, not like this. As a staple dish in Vietnam, spring rolls are enjoyed anytime of the day. You can eat them fresh or fried, both equally delectable, but my favourite is the former: cold and wrapped in rice paper. Stuffed with the freshest vegetables — cucumber, green papaya, a plethora of herbs, vermicelli or glass noodle, and your choice of meat, these savoury snacks pair naturally with a sweet fish sauce — truly a match made in heaven. At one of the farms I visited in Ba Vi, a mother taught me how to make these and sent me home with her family recipe. Forever a favourite of mine.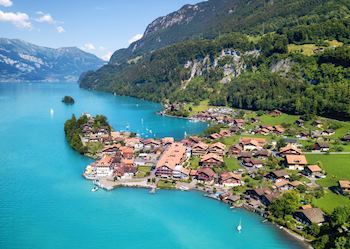 Where would you love to travel next?
I've always dreamed of visiting the mountain village of Interlaken, Switzerland. Nestled in a narrow valley, the snow-capped peaks and glistening gem-coloured waters of Lake Thun has captivated me for years. I think that hiking through crisp alpine meadows would be wondrously invigorating.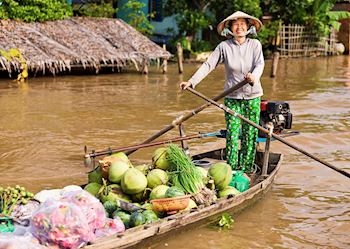 Your best piece of travel advice?
It may seem self-explanatory or silly, but I cannot tell you how fulfilling simply keeping an open mind is. Thai and Vietnamese locals are among the kindest, exuberant, and culturally rich individuals I've ever met. They genuinely want to share pieces of their culture with visitors. Try foods at which you may initially balk. Ask questions, engage in their stories. You'll hear remarkable tales of hardship, joy, and life from some of the most weathered yet vivacious people. Stories you'll never forget. By saying yes in the face of unfamiliarity and discomfort has changed my perspective on life in an extraordinary way.