I first discovered my love of travel during a trip to Thailand, Cambodia, and Vietnam while at university. Having been completely fascinated by what Southeast Asia had to offer, I took a six-month backpacking trip after graduation and explored more of Asia's wonders, along with Australia and South America. Since then, I have taken every opportunity to travel and have also visited Borneo and Thailand with Audley. It's Southeast Asia's endless charm that has me returning again and again, not to mention the delicious culinary delights, diverse culture, and kind-natured people. From trekking through wildlife-rich jungles and diving in crystal-clear waters to exploring ancient temples and relaxing on white sand beaches, it offers a huge range of experiences and I look forward to sharing the endless possibilities with you.
Speak to Sophie

Start planning your trip to Southeast Asia with Sophie
01993 838 100
Q&A with Sophie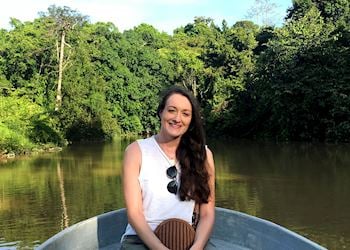 What's your most vivid travel moment?
I was on a cruise along the winding Kinabatangan River in Borneo with an experienced guide who pointed out an abundance of wildlife including proboscis monkeys, orangutans, hornbills and even a crocodile. Just when I thought my luck couldn't get any better, we spotted a herd of pygmy elephants along the riverbank. To top off an amazing day, after a vivid sunset and night had fallen, we saw fireflies lighting up the jungle on the way back to the lodge. It was such a magical experience, giving the appearance of fairy lights lining the river.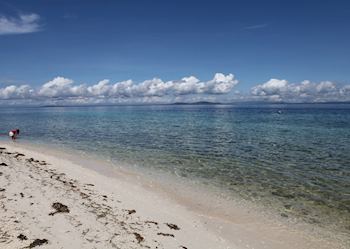 Where would you love to travel next?
As a keen diver, the remote Pamilacan Island in the Philippines is at the top of my list. Not only are the beaches idyllic, but, the clear water and diverse marine life makes it a great spot for underwater adventure. I would love to see the manta rays and whale sharks that frequent the water here, and it's also known as a great spot for dolphin and whale watching.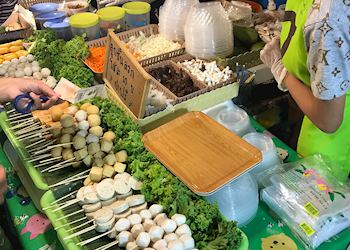 Your best piece of travel advice?
Eat where the locals eat for a more authentic feel. Asia has plenty of impressive, high-end restaurants which I definitely recommend exploring, but I find the best way to enjoy the food is to eat like the locals. Some of the best dining experiences I've had have been in quiet, little restaurants tucked away from the main street without a tourist in sight. Sometimes you're not quite sure what you're going to get, but that's half the fun. Street food markets are also a great way to try lots of different dishes and immerse yourself in local culture.