Stella has always been fascinated by different countries and their cultures. She caught the travel bug after inter-railing across Europe at 18 and ever since has continued to travel whenever possible.
After graduating with an English literature degree she packed her bags and headed off on a trip around the world, which is when Southeast Asia caught her imagination. On returning to the UK, Stella began working for a publisher as an international sales representative, which enabled her to travel extensively throughout Europe, Vietnam, Thailand, Malaysia, Borneo and Singapore.
After working for a leading wildlife tour specialist, Stella joined Audley and has since returned to Malaysia, Borneo and Vietnam to further explore and expand her knowledge of these regions. Her most recent trip took her to the magnificent Temples of Angkor and from the picturesque Mekong Delta in south Vietnam, right up to the Tonkinese Alps, amongst the colourful tribal villages in the far north.
When not planning her next adventure, Stella enjoys walking, scuba diving and watching live music with friends.
Speak to Stella

Start planning your trip to Southeast Asia with Stella by calling
01993 838 233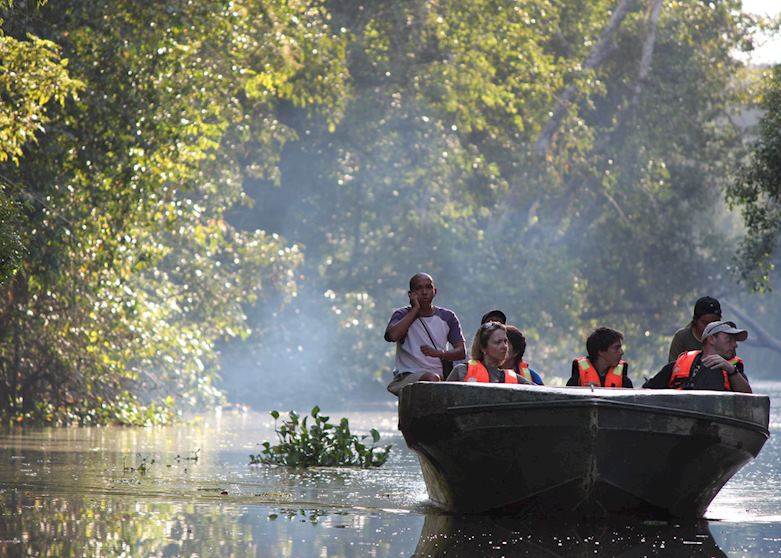 Borneo
The lower basin of the Kinabatangan River boasts one of Malaysian Borneo's most diverse lowland habitats and is positively teaming with wildlife. Meandering along the river, through oxbow lakes and up various tributaries with a local nature guide, you have the chance to see rare and endangered animals, many endemic. Wildlife you could see includes proboscis monkey, orang-utan, estuarine crocodile, and pygmy elephant. There is also a spectacular array of birdlife.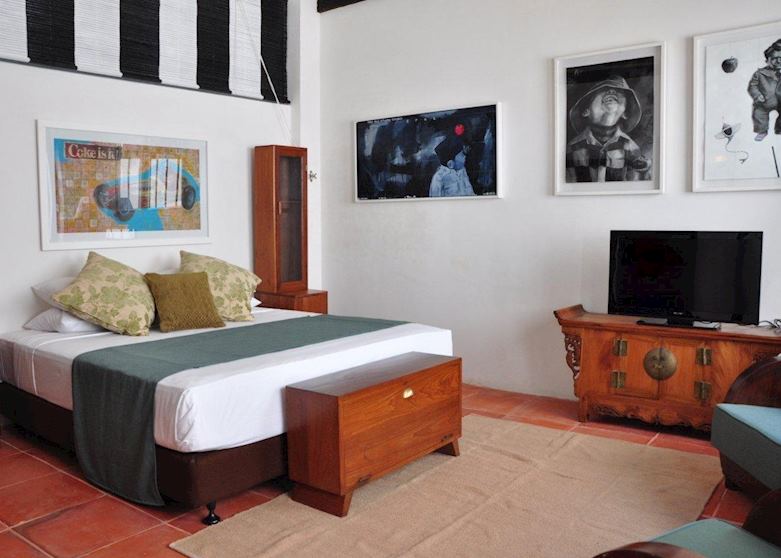 Malaysia
Love Lane is a small colonial-style boutique hotel right in the heart of the heritage area of Penang. It is set within its own walled garden and is a tranquil oasis to retreat to after a busy day exploring the UNESCO sights of George Town. Each of the ten rooms are individually decorated with the owner's private collection of antique and vintage furniture, a real fusion of Malay, Indian and Chinese traditions and styles. This property is full of charm and quirky character.
I'll never forget when…
My most memorable experience has to be seeing a herd of pygmy elephants in Tabin Wildlife Reserve in Malaysian Borneo. It was the last morning before I flew home and I had given up all hope of seeing these endangered creatures. My guide asked if I wanted to take one final drive at dawn, so I jumped at the chance of one last shot to see the elephants. We took the drive down the bumpy dirt track that divides the secondary rainforest and the palm plantation, keeping our eyes and ears open for any signs of the herd. We waited, and as the morning mist began to rise over the plantation we heard the distinctive trumpeting call of a bull elephant. To our delight moments later the bull actually stepped out onto the road right in front of our truck, followed by a procession of females and calves. It was truly mesmerising to be in such close proximity to such majestic creatures.