I was lucky enough to travel from an early age and my parents inspired a love of new places in me. As I got older, I ventured across the world on a wide range of trips across Africa, Asia, Australia and the US.
I've been to some amazing places, but I find the combination of friendly people, fresh seafood and untouched beaches around the Indian Ocean is irresistible. I have visited Mauritius over 20 times and I can't imagine ever getting tired of it.
I recently completed a master's degree and studied the sustainable practices being implemented by tourism developments in Mauritius, many of which are inspired by those in the Seychelles. Learning about the efforts being made in each country to conserve their natural assets has only made me love them more, and is one of the reasons I am keen to help anyone interested in visiting the region.
Speak to Alisha
Start planning your tailor-made trip with Alisha
Q&A with Alisha
What's the best local dish you've tasted?
The seafood in Mauritius comes straight from the ocean and onto your plate and is consistently impressive. You'll find lobster, shrimp, crab, octopus and snapper on most menus but the prawns are so large they steal the show. The best way to enjoy them is in a tiger prawn and heart of palm salad. Palm heart is a Mauritian delicacy and has a nutty, crunchy taste and texture, and combines brilliantly with the moist and meaty prawns. On a hot day, I can't think of anything better to eat, especially if it comes with a view of the sea.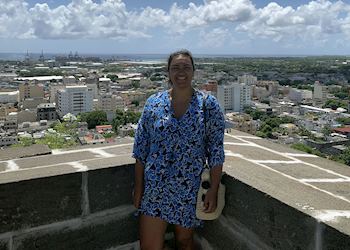 What's the one thing you always pack?
If you're island-hopping in the Seychelles, I'd definitely recommend taking a small travel bag which you. The light aircraft that fly between the islands have low luggage limits but this isn't a problem if you leave your suitcase at the main airport and pack a smaller bag of essentials for internal flights.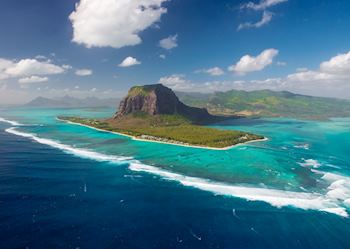 What's your most vivid travel moment?
La Prairie beach in Mauritius is the one spot I visit on every trip. It's a soft, sandy beach with calm, shallow waters and views of Le Morne Brabant mountain, a UNESCO World Heritage Site. One evening, as I was sitting on the beach with a group of friends, nature put on a show that I will never forget. As we sipped our drinks, the sky changed from pure blue to such vivid hues of purple, red and bright orange, it topped anything I'd ever seen. The effect expanded across the horizon, Le Morne silhouetted against this incredible backdrop of flaming, cloudless sky.