My first trip to the Maldives was through my passion for conservation. I went there to monitor the whale shark population in the South Ari Atoll and to, of course, enjoy the beautiful beaches. I was lucky enough to encounter my first whale shark during our safety snorkel to ensure everyone's equipment was working. I don't think I have ever been so excited and as such my camera footage was terrible, to this day it is still one of the best experiences I've ever had.
I have been fortunate enough to go back to the Maldives multiple times since, whilst also exploring other beach destinations from the Caribbean to Fiji to the Seychelles.
I made the decision to pursue a career in travel since I wanted to follow my passion and Audley allows me to do this whilst focusing on the destinations I know and love the most.
Speak to Jenny

Start planning your tailor-made trip with Jenny
Q&A with Jenny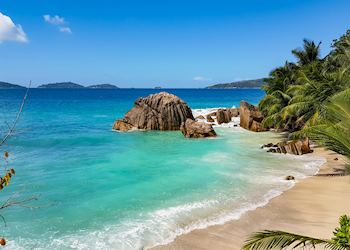 What's your most vivid travel moment?
I was volunteering in Fiji and decided to go on a shark dive on my day off. I had no idea how many species of shark I would encounter in their natural habitat. I believe there were around ten bull sharks circling us at one point, though they were more interested in the fish than us. It was breathtaking.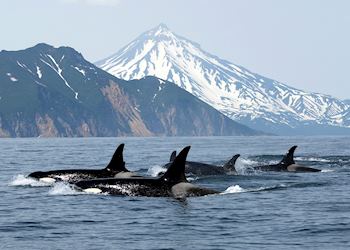 Where would you love to travel next?
Canada is the next destination I am planning to visit. The landscape is what attracts me most, exploring the mountains, glaciers, and lakes, it sounds just like another world. I'm also planning to experience Vancouver Island to try and see some different species of whales.
Which book, film or artwork captures the Maldives the most?
A marine-life encyclopedia. The Maldives has such a diverse range of organisms that it feels you see something new every time. I am forever looking up what species' of fish I have just seen.