I have always loved exploring but my first overseas trip to Fiji at eight years old really got me hooked on travel. After many years working in a media career in Sydney, I left it all behind to work at a dive resort on a remote tropical island in the South China Sea. I loved exploring beaches and discovering reefs, and it became a passion that took me across the South Pacific, Indonesia, Thailand and the Indian Ocean. When it became time to settle back into reality, rather than go back to working in the media, I hoped to use my knowledge to help others to experience some of the incredible destinations I had come across in my travels, a journey which led me to Audley and the Hidden Beaches team.
Speak to Kate

Start planning your tailor-made trip with Kate
Q&A with Kate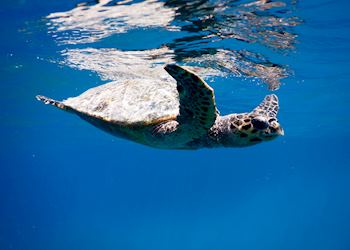 What's the one thing you always pack?
It's not possible to discuss what you see when you're underwater, so having an underwater camera becomes an essential part of your kit. Along with being able to photograph a world that is a mystery to so many people, it helps enormously with identifying unusual fish, coral or marine life after your snorkel or dive.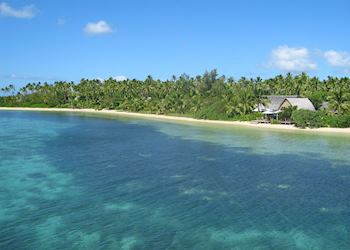 What's your most vivid travel moment?
In 2016, I went to one of Tonga's tiny islands in the South Pacific Ocean. We stayed in extremely basic wooden huts on a pristine beach. The reefs were untouched and the vibrant tones and thriving marine life felt we'd arrived in a world where climate change did not exist. What we were really there for though, was the humpback whale breeding season. Spending two weeks snorkelling in the presence of these wild, curious creatures was out of this world. When they sing, it reverberates right through your bones.
Your best piece of travel advice?
Always go with the flow. You will discover the joy of 'island time' in many remote coastal areas and it's best just to give in to it. When you are running two hours late for something because your guide took you off-track to an amazing waterfall, there is no need to worry. The magic of island time is that it somehow always works out.