My passion for travel started at a young age. As soon as I left school, I started a career as an international flight attendant which took me around the world. This triggered my passion for wanting to experience new destinations, cultures and people.
Since joining Audley, I have been lucky enough to have many incredible travel experiences within the Caribbean. I love nothing more than being completely immersed in the local community and surroundings. Whether that be trying local food delicacies, learning from tour guides, appreciating the unspoilt scenery, or experiencing the wildlife in and around the water. The Caribbean really is the perfect place to immerse yourself in these experiences and to create some very special travel memories.
In my free time I love exploring the New Forest and spend most weekends on the south coast with my family, or even watching the odd cricket match.
Speak to Sophie

Start planning your trip to the Caribbean with Sophie
Q&A with Sophie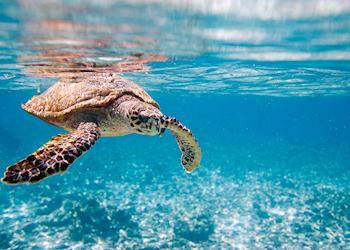 What's your most vivid travel moment?
During my time in Antigua, I was diving in the historic English Harbour spotting stingrays and different species of fish. While exploring the marine wildlife, I was fortunate enough to encounter two shipwrecks deep beneath the water. Just as I was about to head back to the shore a turtle appeared from behind one the shipwrecks and swam elegantly and peacefully past me as it made its way to the water's edge for air. Observing a turtle so close and in its natural habitat is a memory I will never forget.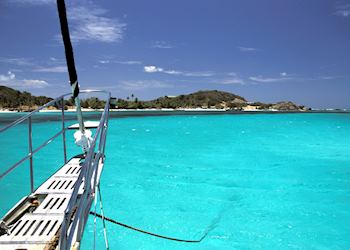 Where would you love to travel next?
There is still so much of the Caribbean that I would love to explore, and Petit St Vincent is next on my list. This is the smallest and furthest south of the Grenadine islands. Volcanic in nature the Island is surrounded by unspoilt beaches and crystal-clear water. While I'm there, I would love to go on a Tobago Cays boat trip to visit the protected marine park.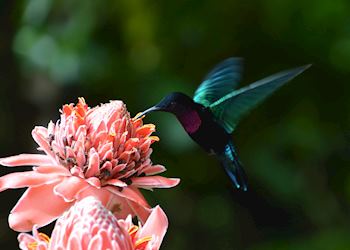 Which book, film or artwork captures the Caribbean the most?
I remember watching a documentary on the BBC when I was a teenager called 'Wild Caribbean', and it primarily focused on the wildlife and dramatic surroundings of the Caribbean. I was completely enthralled by how much the Caribbean offered. This was the driving force behind our next family break. The documentary highlighted exotic birds and some of the hidden gems within the Islands. On arriving at my hotel in Saint Lucia I was lucky enough to spot a hummingbird, it was captivating seeing one so close after learning so much about these exotic birds.