Our 25th anniversary travel photography competition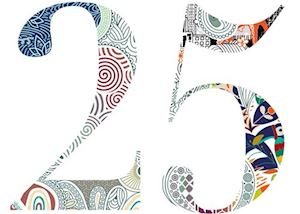 To mark our 25th anniversary year, we're looking to celebrate some of your most memorable travel experiences — those moments that stay with you long after you've returned home. And the best way to reminisce? Poring through the photo albums.
As the world opens up to travel again and we look ahead to future adventures, we're inviting you to share the images you cherish most from your own trips in our 2021 photography competition. No two trips are ever the same and we can't wait to see the world through your lens.
We've created four categories to spark your creativity, and award-winning travel photographer Harry Skeggs will be judging your entries. We'll pick our top three images from each category, and the overall winner will head off on a personalized US vacation.
Our categories
We love how photos reflect your unique experiences as you travel, and can't wait to see how you interpret our four categories. Need a little inspiration? We'll showcase some of our favorite entries in the gallery below throughout the competition.
Connections

The family who welcomes you into their home for fresh mint tea, the guide who ignites your passion for pottery, the moment you lock eyes with a tiger on the hunt… share the meaningful connections you've made on your travels.
Motion

The rainbow swirl of a carnival dancer's skirt, the light-speed flutter of a hummingbird's wings, the sheen of a Japanese bullet train as it flashes by… we'd love to see those moments you've captured in motion.
Wildlife

The glimpse of an orangutan through the trees, the awkward stance of a drinking giraffe, the smooth sashay of a manta ray through water… show us what you've managed to spot through your lens in the wild.
Landscape

The palatial villa gardens of the Italian Lakes, the fiery glow of a Vietnamese sunrise, the mighty spire of a Himalayan peak emerging from a blanket of cloud… which landscapes have you been inspired to photograph?
For more inspiration
Elevate your travel photography on your next trip with advice from award-winning photographer Harry Skeggs, who's journeyed from the Okavango Delta to the Pantanal in search of the perfect shot.

Learn more about award-winning photographer Harry Skeggs, a dedicated travel enthusiast and judge of our 2021 photography competition, The world through your lens.

This year Audley celebrates its 25th anniversary. We've come a long way but we still want to offer you even more ways to ignite your passion for travel.
Trip ideas for photographers
Capturing the natural world in all its glory, finding the perfect light for a landscape shot, or focusing in on personal connections — whatever inspires your creativity, we can design a trip around your photography style.
Terms & conditions
Read the competition terms & conditions

Please read these terms and conditions carefully before entering the competition. By entering you indicate that you accept these terms and conditions, and you agree to be bound by them

By entering using our direct upload form, any entrant agrees to allow the free use of their names, photographs and photo locations for marketing purposes. By entering via social media using the competition hashtag, any entrant implies permission to free use of their names, photographs and photo locations for marketing purposes. Audley Travel will contact all social entrants to request explicit permission and usage rights for marketing purposes.

This includes, but is not limited to, publishing entrant's photos in our Audley Traveller (UK) and Audley Traveler (US) magazine, on Audley Travel websites and social media channels, in email and postal mailings including the Audley Travel calendar and Audley Travel Brochures. Entrants must own the copyright to any photographs entered. Entrants will retain copyright to the photographs. All personal data submitted by an entrant in connection with this competition is submitted voluntarily. Audley Travel retains the right not to use an image.

No purchase necessary to enter or win prize. Purchase will not increase your chances of winning. By participating in the "The World Through Your Lens" (the "Contest"), each entrant unconditionally accepts and agrees to comply with these Official Rules and the decisions of Audley Travel UK and US Inc. ("The Promoter"), located at New Mill, New Mill Lane, Witney, Oxfordshire, OX29 9SX (UK) and 77 N Washington Street, Floor 6, Boston, MA 02114 (US). The Promoter's decisions shall be final and binding in all respects

Eligibility:

UK: The competition is open to UK residents aged 18 or over, only. Employees and immediate family (parents, children, siblings, spouse and life partners) of the Promoter or its agencies are not eligible to enter or win this competition. This Contest is void where prohibited.

US: Only legal U.S. residents of the fifty (50) United States and District of Columbia, 21 years of age and older are eligible to submit an entry or win the Prize. Officers, directors, employees and members of The Promoter and each of their respective parents, subsidiaries, affiliates, distributors, retailers, sales representatives, advertising and promotion agencies (all such individuals and entities referred to collectively, the "Promotion Entities"), and each of their immediate family members and/or people living in the same household are NOT eligible to enter the Contest or win a prize. This Contest is void where prohibited.

Contest period: The competition starts at 12.01AM on 24th June 2021 and closes at 11.59PM on 25th August 2021 (the "Competition Period"). All times are GMT and any entries received outside of the Competition Period will be void.

How to enter:

No purchase is necessary to enter or to win.

UK: To enter via direct upload through the Audley online form, you must ensure all required text boxes are filled in correctly, and you have read and agreed to the competition terms and conditions. To enter via Instagram, share your photograph and include @AudleyTravel and #worldthroughyourlenscontest in your post. In the caption, state the category you are entering, and the place and country the photograph was taken in. To enter via Facebook, post your photo on our Facebook page and include #worldthroughyourlens in your post in the caption, state the category you are entering, and the place and country the photograph was taken in.

US: To enter via direct upload through the Audley online form, you must ensure all required text boxes are filled in correctly, and you have read and agreed to the competition terms and conditions. To enter via Instagram, share your photograph and include @AudleyTravelNA and #worldthroughyourlenscontest in your post. In the caption, state the category you are entering, and the place and country the photograph was taken in. To enter via Facebook post your photo on our Facebook page and include #worldthroughyourlenscontest in your post. In the caption, state the category you are entering, and the place and country the photograph was taken in. This competition is in no way sponsored, endorsed or administered by, or associated with Facebook or Instagram. By participating you hereby release and hold harmless Facebook and Instagram from any and all liability associated with this competition.

The Prize:

UK: A £3,000 voucher for a tailor-made Audley trip to Scotland. The tailor-made trip will include transport to destination, accommodation and select local experiences. Should the winner choose to create a trip with a greater retail value than the £3000 voucher, the winner will be liable for the additional cost. All travel is subject to the terms and conditions of Audley Travel Ltd, a copy of these can be obtained by calling Audley Travel Ltd on 01993 838 040.

US: A $5,000 voucher for a custom Audley trip in the United States (inclusive of domestic airfare, hotels, select excursions and/or transfers). Should the winner choose to create a trip with a greater retail value than the $5000 voucher, the winner will be liable for the additional cost. The prize winner will need to submit a W9 tax form as they will be taxed on the value of the trip. The winner is liable for any and all taxes related to their prize and will receive a Form 1099 from the IRS requiring them to declare the amount of their winnings. All travel is subject to the terms and conditions of Audley Travel Ltd, a copy of these can be obtained by calling Audley Travel Ltd on 617-223-4500.

There are no cash alternatives to the prize in whole or in part. The prize is not negotiable or transferable. The Promoter does not accept any responsibility if you are not able to use the prize voucher. Audley Travel reserves the right at any time to cancel, modify or supersede the competition (including altering prizes) if, in our sole discretion, this competition is not capable (for whatever reason) of being conducted, as specified. Audley Travel reserves the right to substitute a prize of equal value if circumstances beyond their control make this unavoidable. Any costs incurred from changes post booking, such as a name change or other amends, are the winner's responsibility to pay.

The winner is responsible for getting to any departure points (for flights etc), in time for security checks and the check-in procedures on the day of departure. Travel costs to airports are at the winner's own expense.

The following exclusions apply: The prize does not include travel insurance, passport or visa costs, meals/beverages (unless otherwise stated), any applicable taxes not included in the price of the ticket, ground transportation, excursions or transfers (unless otherwise stated), personal spending money or any other costs of a personal nature not stated, all of which are the sole responsibility of the winner

The Prize cannot be used in conjunction with any other Audley Travel or third-party discounts or special offers.

Entry requirements:

Photographs must be the original work of the author. Entries which are or appear to be plagiarised will be disqualified. Entries for this competition must not contain any content that is defamatory, libellous, racist, homophobic, derogatory, pornographic, obscene, sexist, illegal, and/or otherwise inappropriate. Entrants must not do anything illegal and/or dangerous and/or that would put themselves or others at any risk. You must get the prior consent of anyone who features in your entry.

Image guidelines:

All photos must be your own.
Photographs must not have previously won an Audley photography competition.
Photographs with minimal editing will be considered.
Due to our responsible travel ethos, any entries depicting wildlife in an unnatural environment or captivity will be excluded from the competition.
We will not accept images of children.
Where a person is the focus of the image, please ensure you have the permission of the subject. (This only applies to images where the person is the key focus, not street photography).
Entrants must not do anything illegal and/or dangerous and/or that would put themselves or others at any risk.

Winner selection:

This is a contest run by the Promoter and the winner will be selected based on the quality of photograph submitted. The decision (acting reasonably) will be final.

The winner will be notified by email or by direct message on social media, using the details they provided or on the channel that they entered through. All reasonable endeavours will be made to contact the winners, if a winner cannot be contacted or is not available (within 10 days of announcement of the winner) the Promoter reserves the right to select another winner. The winner will be selected by head judge Harry Skeggs, who will choose his favourite image to win.

The Promoter must either publish or make available information that indicates that a valid award took place. To comply with this obligation the Promoter will announce the winning entry across its social media channels.

The Promotion Entities shall not be responsible for incorrect or inaccurate entry information whether caused by Internet users or by any of the equipment or programming associated with or utilized in the Contest or by any technical or human error which may occur in the processing of the entries in the Contest. The Promotion Entities assume no responsibility or liability for any error, omission, interruption, deletion, theft or destruction, or unauthorized access to, or alteration of entries.

Judging criteria:

Entries will be judged against a scale 1-5 (where 1 is low and 5 is high) according to:

Skilled use of light
Successful composition
Originality
Narrative
Relevance to category entered

Personal data:

The personal information supplied when entering this competition will be processed by us in accordance with our Privacy Policy. You should read our Privacy Policy in addition to the Terms and Conditions of this competition.

At any time, if you wish for your personal data to be erased from our systems please email dataprotection@audleytravel.com. However, if a request for data erasure is received prior to the conclusion of this competition then you will forfeit your right to winning.

Entrants may consent to receiving Audley Travel email newsletters after submitting the entry form. If entrants consent to this their information will be processed in accordance with our privacy policy. Entrants are under no obligation to consent to emails and this in no way affects entrants' eligibility to enter the competition.

All entrants agree to abide by these terms and conditions and the Promoter reserves the right to exclude entrants for any breach of these terms and conditions. The Promoter's decision is final, and no correspondence will be entered in to.