Julie, Southern Africa Specialist
I first went to South Africa in college, spending a couple of weeks volunteering in a township in Cape Town. Africa was always on my travel wish list, and when this opportunity arose, I just knew I had to take it. Spending time with local families, learning about local history and seeing the beauty of the landscape inspired me to want to travel more.
Later on, in college, I was lucky enough to be able to study abroad and travel all over Europe. After graduating, I still had the travel bug and decided to move to Thailand for a year to teach English.
I lived in South Carolina for two years upon return, but not being satisfied with my job, I moved back home to Boston. I am beyond thrilled that I have found Audley, where I can share my experiences and my passion for South Africa, the country that introduced me to travel.
Speak to Julie

Start planning your trip to South Africa with Julie
Q&A with Julie
What's the best local dish you've tasted?
One of the best food experiences in South Africa is the braai, a traditional local barbecue. The braais on safari are particularly good. Usually, it's a big, buffet-style affair, including anything from steak and game to soups, salads and cheeseboards. The food on safari is often a highlight, but the braai is also a social experience and it wraps up the day in a special way. After a couple of game drives, you go back to the lodge and grab a drink, then share the evening with other guests and your guide discussing what you saw and watching the stars populate the sky.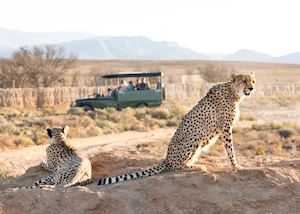 What's your most vivid travel moment?
African wild dog are extremely hard to track, so when our guide got a call saying some had been spotted nearby, we set off straight away. When we arrived, it was obvious a couple of kills had just been made, and the pack of 15 adults and cubs were happily feeding. The cubs were running around while sharing the food, while the adults were more guarded, keeping an eye on their own lot. It was humbling to be close enough to observe such a rare sight and watch such an elusive creature at ease despite our proximity.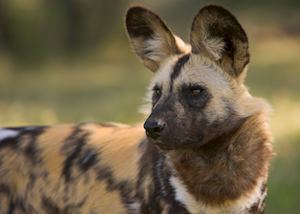 Which book, film or artwork captures South Africa the most?
A Long Walk To Freedom, Nelson Mandela's autobiography reveals a lot about South Africa as seen through the eyes of one of the country's greatest political leaders. It touches upon his early life, documents his fight against racial oppression and his years of imprisonment, and charts his rise into politics and the struggles that caused him. It's a tough read, but his insights into the country's history and the fall of apartheid are fascinating and make a fine introduction to the country as well as offering a revealing backdrop to everything you see as you travel.