Molly, Australia specialist
Molly was raised in the Northshore of Massachusetts leading her to develop a love for the New England seasonal culture through the beaches, mountains, and football. She went on her first international trip at just two months old to her family's summer home in Prince Edward Island, Canada and hasn't wanted to stop traveling ever since. In college, Molly was fortunate enough to have the opportunity to go abroad, studying at UNSW while living in the coastal eastern suburbs of Sydney.
Throughout her months in Australia, she worked at a hotel and fell in love with the local culture and people. Not wanting her travels on the other side of the world to end there, Molly decided to explore the beautiful landscapes of New Zealand. She then made a stop in Southeast Asia explore the lively city of Singapore. Since returning back home to Boston, she has had the privilege to travel to Australia three times.
Speak to Molly

Start planning your tailor-made trip with Molly by calling 1-855-773-6449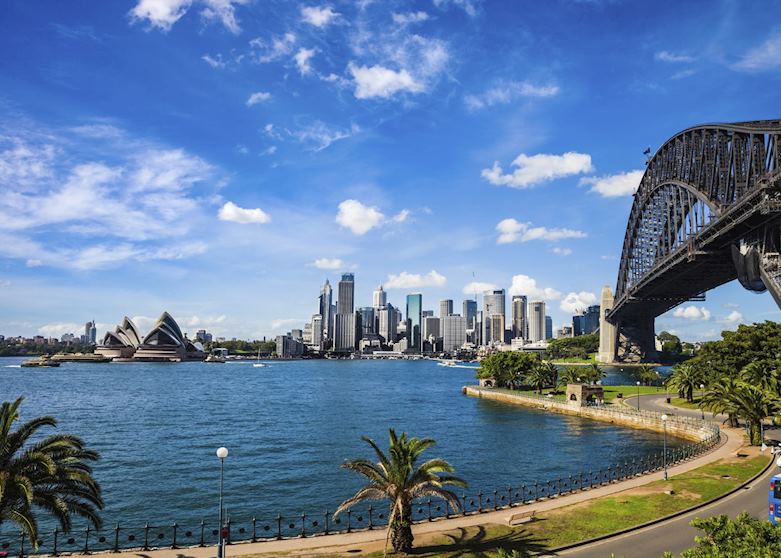 Australia
Studying and working in Australia's biggest city gave me the opportunity to constantly explore. Not being a huge city person myself, I was delightfully surprised with how welcoming the people were and quickly felt at home. Sydney is unmatched with its historical architecture, beautiful botanical gardens, and the infamous water views. Having always loved the outdoors, I was happy to find that with just a short boat or car ride you can find yourself on one of the surrounding beaches to surf or walk along the cliffs.
I'll never forget when…
The 'Tali Wiru' dinner in Uluru was the most unique and unforgettable travel experience I have had. Instead of being hosted at restaurant, we were taken into the desert which featured views of the outback leading to the iconic Ayers Rock. Upon arrival, we were greeted with champagne and canopies, while the traditional didgeridoo was played in the background. While the sun set, the guides led us to the top of a dune for our full service 4-star dining experience that was accompanied with unlimited views of the scenery. Following dessert, we were fortunate to have an astrological tour of the skies and were told aboriginal stories by a member of the Tali Wiru staff. Both the atmosphere, cuisine, and hosts are why this has become a truly distinctive and favorite travel memory of mine.