Sitting at my desk job after recovering from major surgery and reflecting on my life and career, I made a quarter-life-crisis (though some have coined it the opposite of a crisis) decision to spontaneously book a flight to Bangkok, Thailand. I had no plans and no idea what to expect. I'd always been interested in visiting Southeast Asia, and Thailand being known as the most LGBT welcoming destination in Asia made it an easy choice.
My solo experience in Thailand was transformative to say the least. I came home with a renewed desire to see more of the world and to help others do the same.
Spending a month exploring the beauty of Australia since joining the team at Audley has turned my hobby of planning unique experiences for my youth group and my own personal journeys into a gratifying and exciting career, and I can't wait to plan your next adventure.
Speak to Peter

Start planning your trip to Australia with Peter
617-223-4570
Q&A with Peter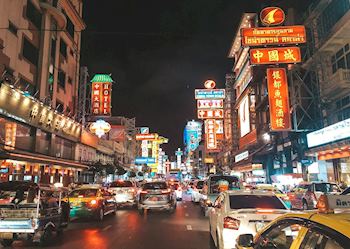 What's your most vivid travel moment?
While walking through Chinatown in Bangkok, Thailand I was stopped by a local man who pointed at me, 'You, you are American?' I figured this was going to be some sort of scam, so I slowly walked on responding, 'Yup, I am.' But excitedly he reached out his hand for a handshake — which is very unlike a Thai person to do, as handshakes aren't part of their culture — and exclaimed to me that his son must be about my age and was at university in New York City. He went on to tell me all the things his son has done in the United States since leaving home, and it struck me how proud he was of his son, and to be able to give me a firm handshake. These small things one can take pride in are what keep us all going.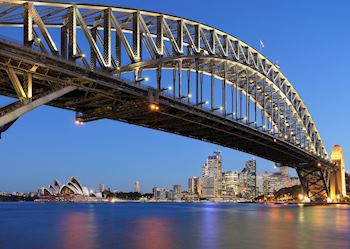 Which book, film or artwork captures Australia the most?
The Netflix special, 'Miriam Margolyes: Almost Australian' is a great look into Australian culture. This revealing documentary series follows film and television star Miriam Margolyes as she embarks on an epic two-month journey across Australia to discover what it means to be Australian today. She shares one-on-one interviews with Australians from all walks of life and provides a sense of understanding for our travels.
Your best piece of travel advice?
It's common for anyone to want to see all the iconic sights of Australia in one go: the Opera House, Great Barrier Reef, Great Ocean Road, Tasmania, wild kangaroo, and koala — the list goes on. My advice would be to really determine what is most important to your experience. While doing it all is possible, it can be quite stressful constantly traveling while on vacation. Australia is about the same size as the United States, and major population areas are quite far apart. You can easily plan two different trips Down Under that are entirely unique from each other. Knowing this from the start will help to ensure an exciting and memorable journey.