It's down to their geography and history that Australia's greatest cities vary in size and character, but each is blessed with a sunny climate and is surrounded by natural beauty.
Start planning your trip to Australia

Start thinking about your experience. These itineraries are simply suggestions for how you could enjoy some of the same experiences as our specialists. They're just for inspiration, because your trip will be created around your particular tastes.
View All Tours in Australia
Adelaide
The charming city of Adelaide in South Australia combines European heritage with Australian modernity. The city is one of the best planned in the world and its elegant architecture and generous boulevards (and a few skyscrapers) provide the perfect backdrop for all sorts of activities.
Adelaide is best explored on foot and the tree-lined North Terrace is a great place to start with its succession of 19th-century buildings, including the Cultural Centre, State Library, South Australian Museum and Art Gallery of Australia.
The Adelaide arts scene
A huge arts community thrives in Adelaide, with a steady stream of colorful festivals and wonderful events featuring world-class performers, artists and musicians. South Australia is known as the festival state and no matter what time of year you go you're almost certain to come across some sort of festival.
Brisbane
Known as the City of Sun Days, Brisbane is a modern and diverse subtropical metropolis and a warm, friendly and relaxed city experience.
Surrounded by the misty blue hills on Australia's east coast, and the third largest city in Australia, Brisbane is the big-city package without any pretensions or the need to rush. Shiny modernity sits alongside heritage wooden cottages and pretty parks.
Among the sweet scent of tropical frangipani you'll find great arts and culture, top international restaurants lining the leafy banks of the Brisbane River, street cafés and a penchant for alfresco dining. For an altogether different insight into Queensland culture there are guided tours around the Castlemaine XXXX brewery.
On the river
A great way to get to see Brisbane is to jump on one of the CityCat ferries. After your cruise, stroll through the Southbank area and relax in one of the many open-air cafés and restaurants that abound. A pedestrian and cycle bridge links Southbank to the botanical gardens, which are home to hundreds of water birds such as herons and plovers.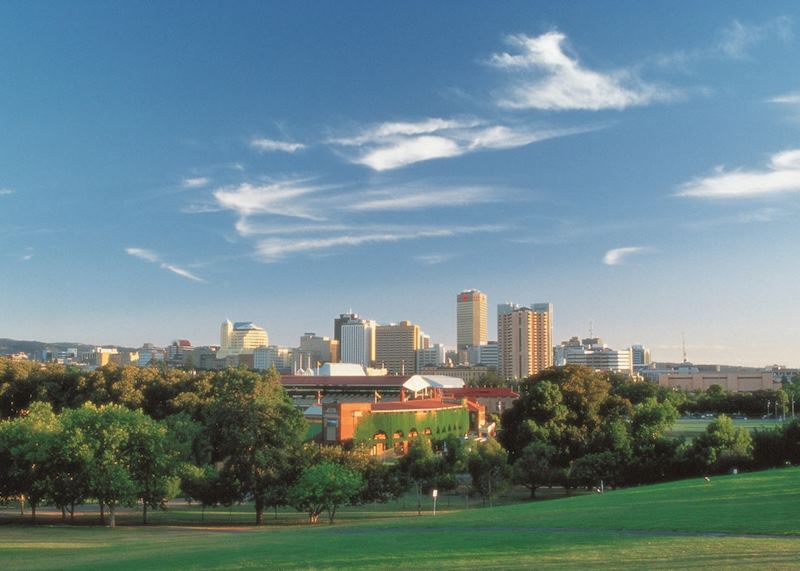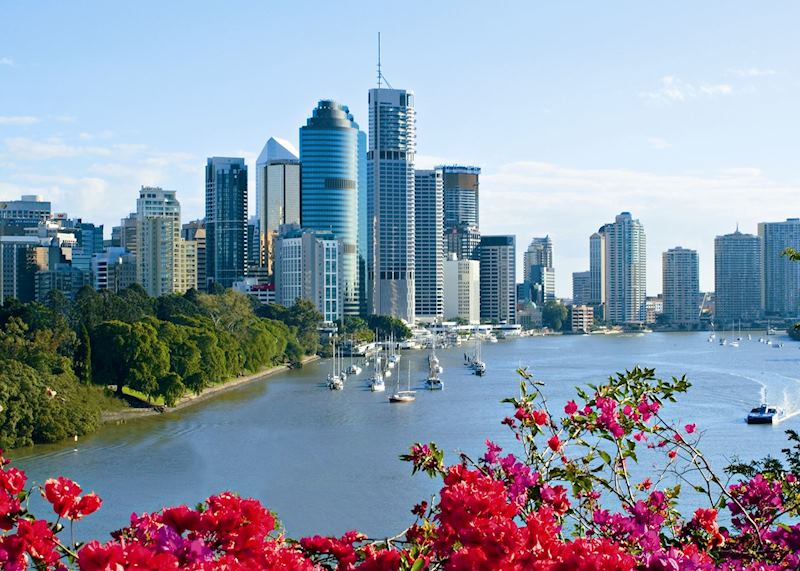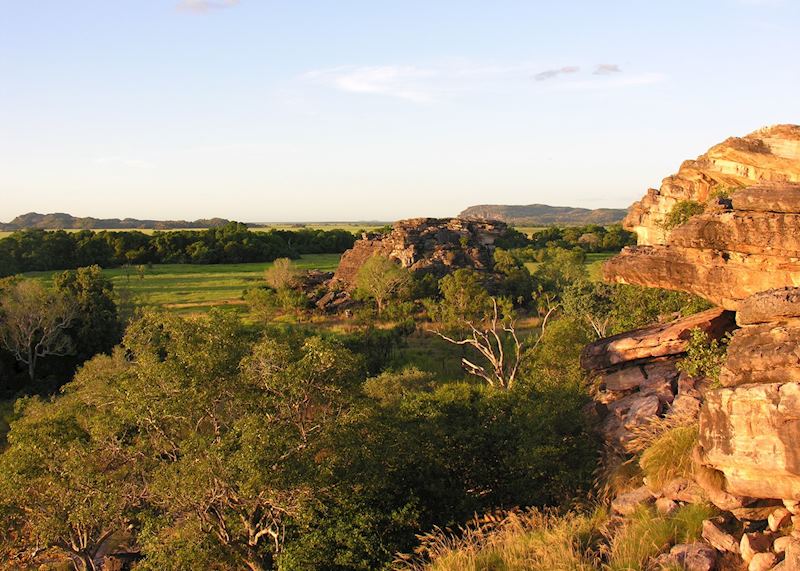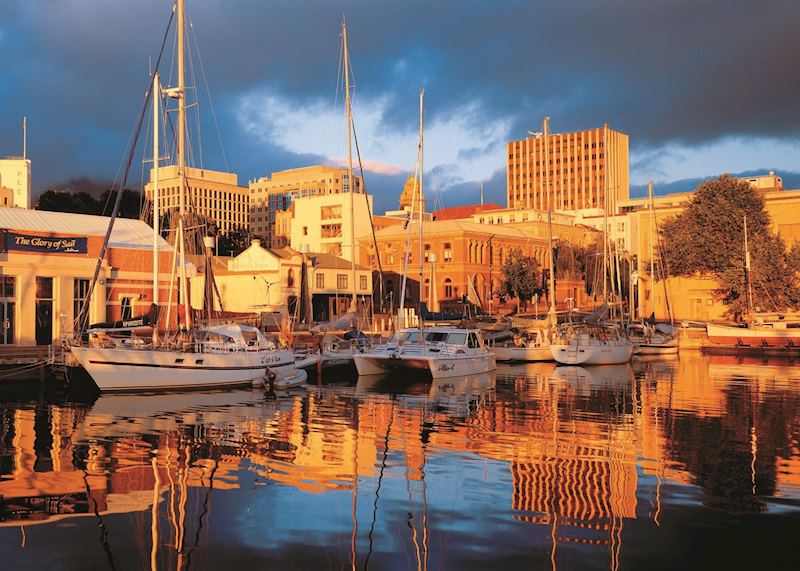 Darwin
Australia's northern outpost, Darwin's proximity to Asia and its immersion in aboriginal culture make for an interesting city with a distinctly optimistic vibe, owing to one of the most youthful populations in Australia.
Many of Darwin's main attractions lie outside the city in its tropical parks and reserves, but at night immerse yourself in the exuberant atmosphere of the bars and restaurants that dominate Darwin's nightlife hub on Mitchell Street. Dine out at Cullen Bay or stroll through Bicentennial Park, home to pleasant walks, panoramic lookouts and many World War II memorials.
On weekends the city is scattered with open-air markets at Parap, Nightcliff and Mindil Beach. Here you'll find an array of stalls serving cuisines from all over Asia and locally made arts and crafts.
Hobart
On the mouth of the Derwent Estuary and in the shadows of the majestic Mt. Wellington, Hobart is one of the oldest cities in Australia. Rich in colonial and maritime history, it's a laid-back town where the pace of life is relaxed and the traffic unhurried.
Beginning life in 1804 as a ragtag collection of tents and huts populated by a mixture of convicts, military men and civil servants, Hobart soon developed into Australia's most southerly city. It's now a pleasant and compact town of warm sandstone buildings and narrow streets centered around a bustling harbor.
Salamanca Markets and Battery Point
The vibrant Salamanca Markets open every Saturday, and they're a great place to meet the locals as they shop for their weekly wares. The market abounds with fresh, organically grown produce as well as Tasmanian arts and crafts, quirky street performers and some fantastic street food.
If the markets aren't on, stroll around Battery Point where you'll find entire streets of colonial cottages and federation brick or weatherboard houses. Wander down to the wharves to see the fishing trawlers come in, enjoy a harbor cruise or fish and chips on the dock.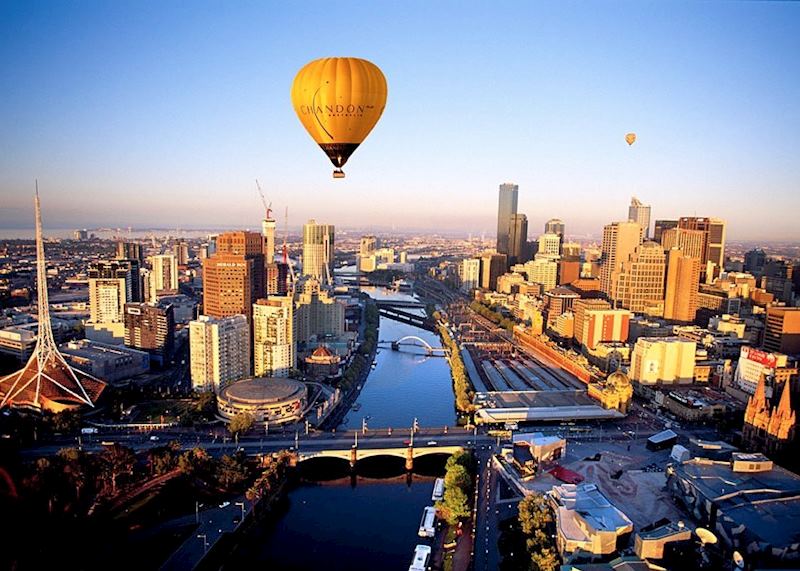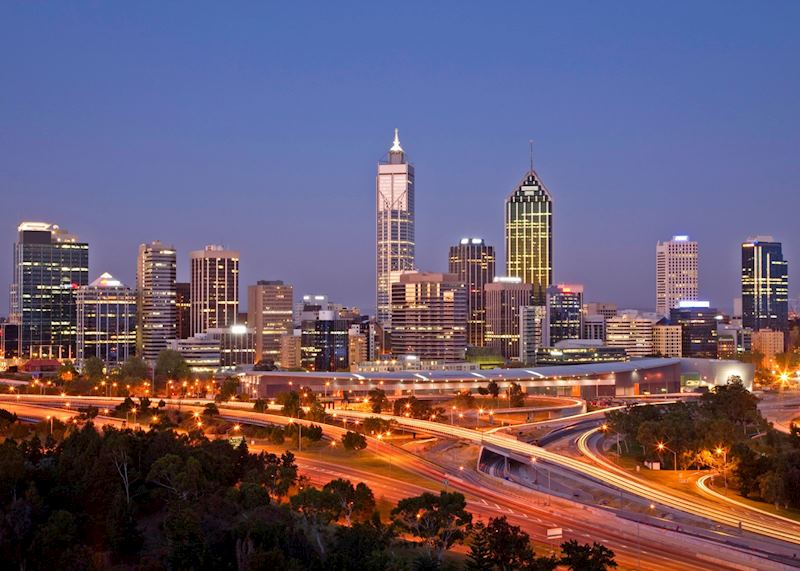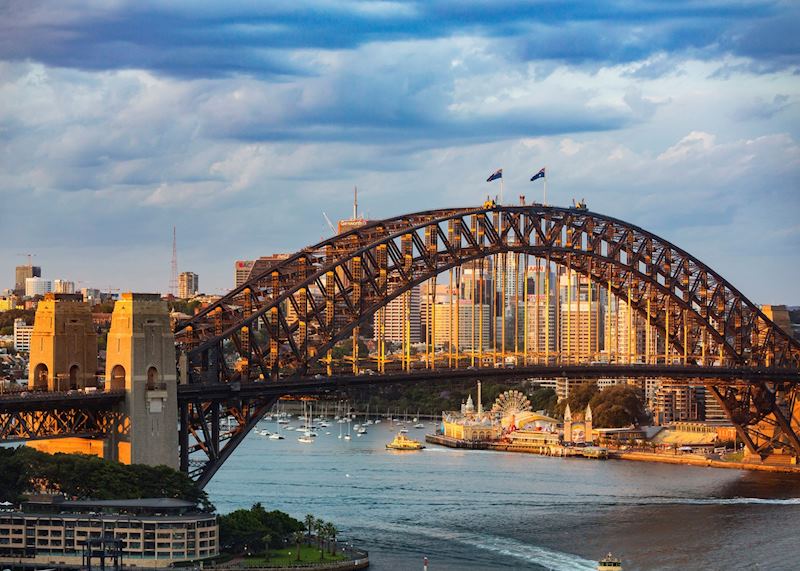 Melbourne
Renowned as Australia's seat of art and music, Melbourne runs at a slower pace than Sydney. It's a fascinating blend of traditional and modern influences, with Gothic banks and cathedrals giving way to pockets of modern architecture.
Shopping centers coexist with vibrant hidden lanes and arcades that are given over to a thriving café culture and boutique shopping. Character-filled neighborhoods such as Fitzroy, St Kilda and Carlton produce some of the most innovative art, music, cuisine, fashion, performance, design and ideas in the country.
Melbourne Cricket Ground
Take a tour of the majestic MCG on the banks of the River Yarra. It's home to Australian cricket and the centerpiece of Australian Rules Football.
Perth
Perth is blessed with an enviable climate, clean air, fantastic beaches and a laid-back lifestyle.
Perth's prosperity is more than evident as ever more gleaming skyscrapers pop up along the skyline and sleek cars whisk young execs from meeting to meeting.
At the heart of the city is leafy Kings Park. Stroll up to the ANZAC war memorial and a fabulous view of the city and the Swan River. Take a cruise along the river to Fremantle, Perth's delightful port on the Indian Ocean, drive along the pristine sandy beaches of Scarborough and Cottesloe, board a ferry to Rottnest Island where you can snorkel in crystal waters heaving with marine life or head inland and sample some of the fine wines that come out of the Swan Valley.
Perth's cuisine
Perth is starting to gain a reputation as a bit of a foodie haven. In the evenings pick from a wide and diverse selection of restaurants encompassing all manner of tastes and cuisines.
Sydney
Australia's oldest and largest city is loud, lively and bustling with a cosmopolitan mix of people.
It's the first stop on many travelers' itineraries and a great place to immerse yourself into all things Australian — the sparkling waters of the harbor, the golden sand of the beaches, the hidden pockets of parklands and botanical gardens, the unbeatable fresh food and laid-back charm of its cafés and restaurants.
Sydney is famous for its iconic Harbour Bridge and Opera House but beyond this national parks lay hidden on the city outskirts, with walking tracks leading to spectacular lookouts. Sheltered harbor beaches wait alluringly away from the crowds and historical pubs line the cobblestone alleys of the Rocks district, which oozes convict history.
Bondi Beach
Walk along the coast from Bondi Beach to Coogee for a wonderful view of Sydney's city beaches.
Cruise the harbor
Cruise on the harbor in style on a privately owned luxury boat. Enjoy a cold drink and take in the views.
Further reading