For such a small island, Tasmania sure packs in a wealth of sightseeing opportunities! This is a place to take advantage of the great outdoors and the cleanest air in the world.
Take a coastal saunter along the chalky white sands of Freycinet National Park or the Bay of Fires, or marvel at Cradle Mountain National Park on either a day walk or a multiple-day hiking adventure.
Take a boat journey deep into the World Heritage area through the ancient huon pine forests and explore the little-known islands of Maria and Bruny, with their abundant wildlife and walking opportunities.
Generally cooler than mainland Australia, Tasmania remains a year-round destination. Due to its small size it is also easy to travel around from place to place.
Start planning your wildlife trip to Tasmania

Start thinking about your experience. These itineraries are simply suggestions for how you could enjoy some of the same experiences as our specialists. They're just for inspiration, because your trip will be created around your particular tastes.
View All Tours in Australia
Recommended wildlife excursions in Tasmania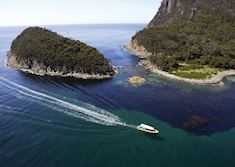 Bruny Island lies off the southeast coast of Tasmania, some 25 kilometers from Hobart. The island is an unspoilt haven with spectacular scenery and a landscape which varies from pasture to rainforest. It boasts glorious miles of sandy beaches and rugged cliffs.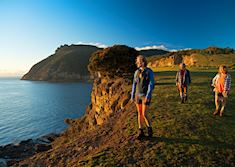 This outstanding four day guided walk is the most awarded tourism experience in the history of the Gourmet Traveller Travel Awards! Based on a beautiful island national park, the walk is a delightful blend of rare Tasmanian wildlife, convict heritage, elegant accommodation and gourmet dining.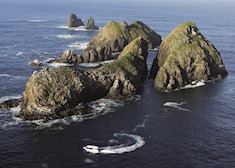 Join a small group for a cruise down the Derwent River into the waters that surround Bruny Island, home to Tasmania's finest seafood. You'll help with the catch before savoring an extensive lunch of gourmet produce.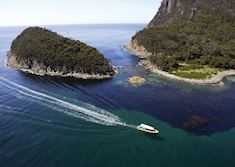 Bruny Island is an untouched wilderness with abundant wildlife and a dramatic coastline unchanged for thousands of years; it possesses a sense of history shared by early explorers such as Tasman, Flinders, Bligh and Cook and the cleanest air in the world. Visitors come for the miles of rugged cliff face to marvel up at and an abundance of wildlife waiting to be discovered. Your tour will take you by boat to Friar Rocks, which plays home to over 1000 curious Australian fur seals and then the wildlife spotting truly begins — little penguins, dolphins, white bellied sea eagles, albatrosses, Australasian gannets, black-faced and great cormorants, all kinds of gulls, shearwaters and oystercatchers to name a few.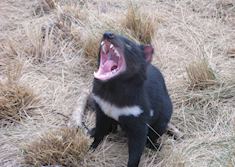 Not only does this charming alpine lodge offer some fantastic accommodation and great food but it is also an ideal place to view some of Tasmania's abundant wildlife. For a small fee of around AUD$25, payable direct at reception, you can enjoy a wonderful native animal night viewing tour. Setting off in a 4WD vehicle equipped with a spotlight and a knowledgeable guide you head out in search of wombats, possums, wallabies, quolls and if you are lucky the elusive but ferocious Tasmanian devil. The tour takes around an hour and you are guaranteed to see a plethora of wildlife.
Tasmania's National Parks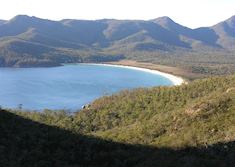 Located on the east coast at the southern tip of the Freycinet Peninsula, the Freycinet National Park is dominated by the granite peaks of the Hazards Mountain range. The park is forested wilderness, accessible only by walking tracks or boat.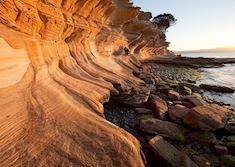 Maria Island National Park offers the most amazing diversity of geography, flora and fauna experiences to be found anywhere in Tasmania. There is also a strong colonial history.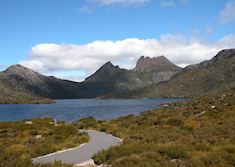 Lake St Clair and Cradle Mountain are two iconic elements of this Tasmanian Wilderness World Heritage Area. The scenery is awe-inspiring, as eucalyptus forests give way to mountain scenery reminiscent of Scotland's finest.