Kangaroo Island, situated off the coast of Adelaide, is fast becoming a popular addition to tours for those wanting to delve further into the wildlife of the country. Lou, Audley's Australia specialist recounts her recent visit to this island.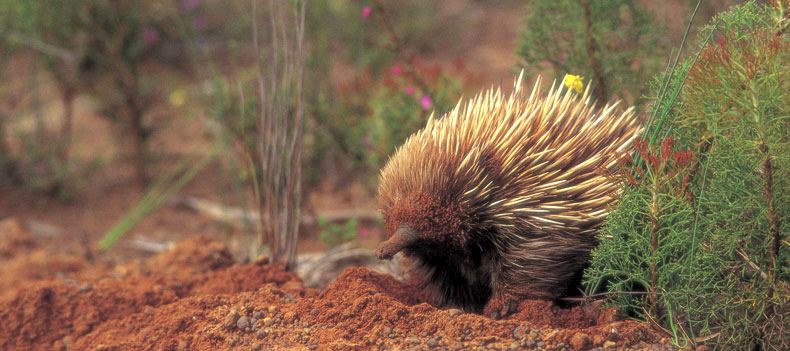 As the propellers rotated and the engine roared, I was caught somewhere between excitement and anticipation as the small plane took off from Adelaide airport, destination Kangaroo Island. The island itself is a 30 minute flight south from Adelaide, or less than two-and-a-half hours by car and ferry, and had been sold to me by many South Australians as one of the natural wonders of the country.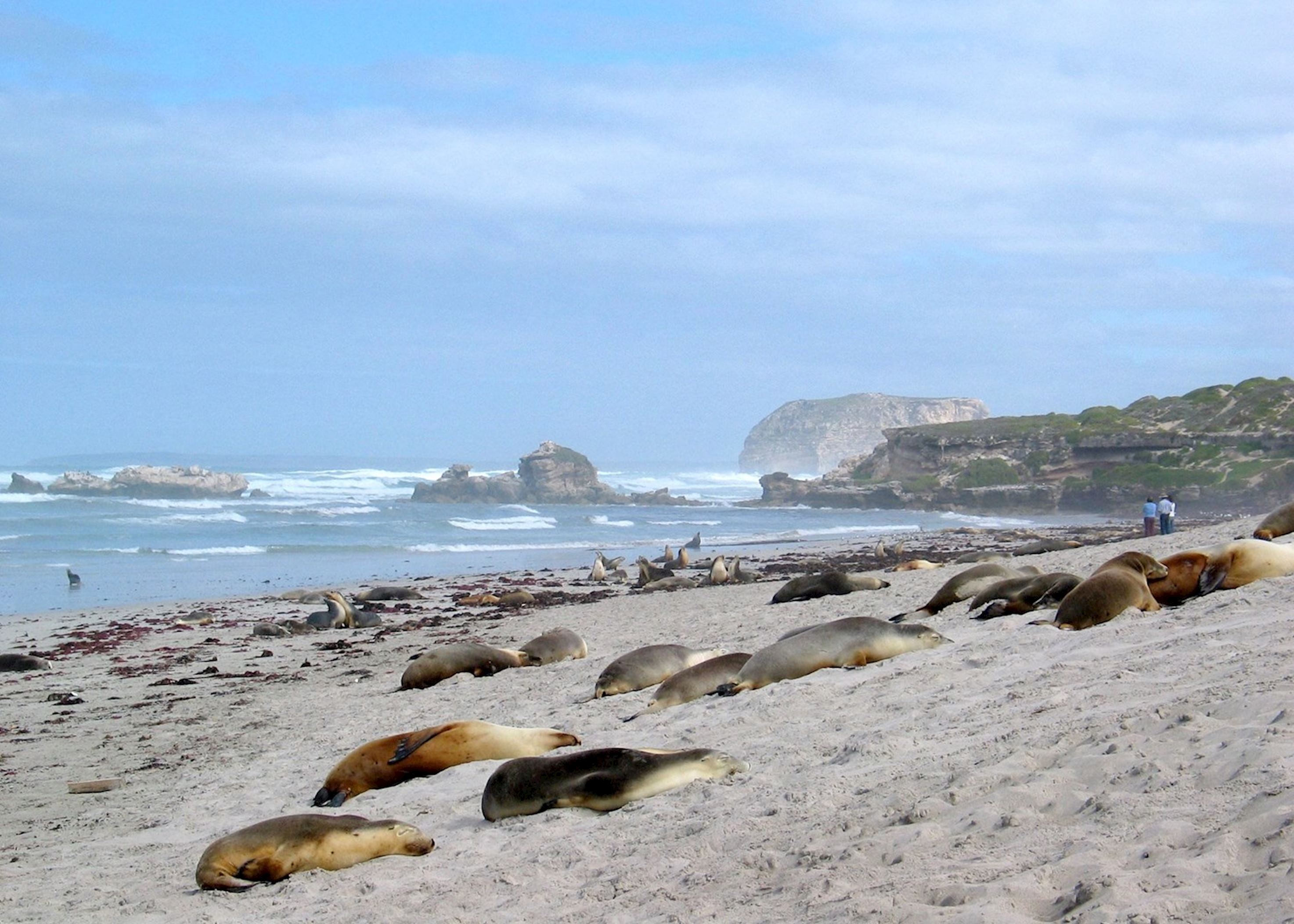 At 150 km (93 miles) long and 55 km (34 miles) wide, the island is Australia's third largest. It has four towns: Penneshaw, Parndana, American River and Kingscote, with the latter being the location of the airport, and is easy to explore with a sealed road all around the island. I had heard much about the pristine forest and the wild coastline and was more than ready to see it for myself.
Touring Kangaroo Island
I was to embark on two full days of touring and, over the next 48 hours, I realized that the guides were truly exceptional, earning their title with their broad knowledge of the flora and fauna of the island as well as their anecdotes about local life. My favorite being of the kangaroo which 'adopted' an island family as its own after its mother had left it on the night of its birth, presumably believing it would not survive the night.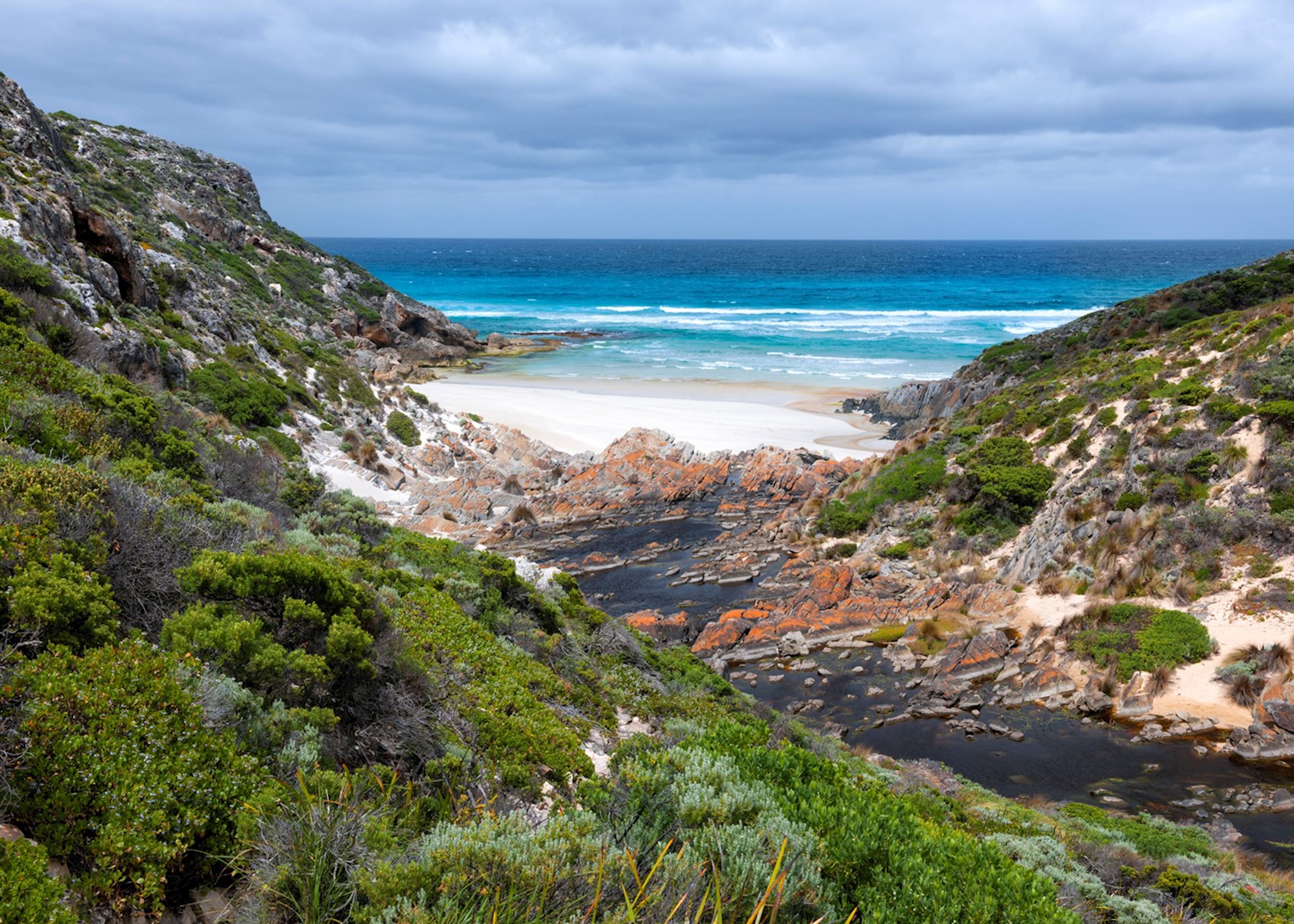 Our first stop was the Seal Bay Conservation Park where we walked among the nation's third largest, and most accessible colony of Australian sea lions. The creatures doze in the sun after lengthy fishing forays in the Southern Ocean but our guide was very quick to warn us if we got too close to any of these stunning animals, as much for our own safety as well as respecting their own space Various other tours are available at the hugely popular Conservation Park — you can join a park ranger for a guided walk on the beach, or take a self-guided tour on the more accessible boardwalk.
Following our time at Seal Bay, we set off for our first glimpse of a koala, thousands of which call the island their home. Along with both the koalas and seals, you are likely to find echidnas wandering in search of insects, kangaroos, goannas, wallabies, penguins and numerous other bird species at just about every turn. It is truly a naturalist's dream destination.
Accommodation
After an hour or so of 'koala spotting' it was time to make our way to our respective homes for the night and our guide happily dropped each of us off at our properties. There are many choices of accommodation, the most impressive being the newly opened 21-roomed Southern Ocean Lodge. Set on the cliff tops overlooking Hanson Bay, the lodge offers a perfect base from which to explore the island and, after a day spotting a variety of wildlife, it provides a perfect base to relax, unwind and watch the surf tumble in from the Southern Ocean. This is not the only place to stay, with many cozy homesteads, character properties and small boutique accommodation choices, all with their respective merits and we'll happily advise you on these.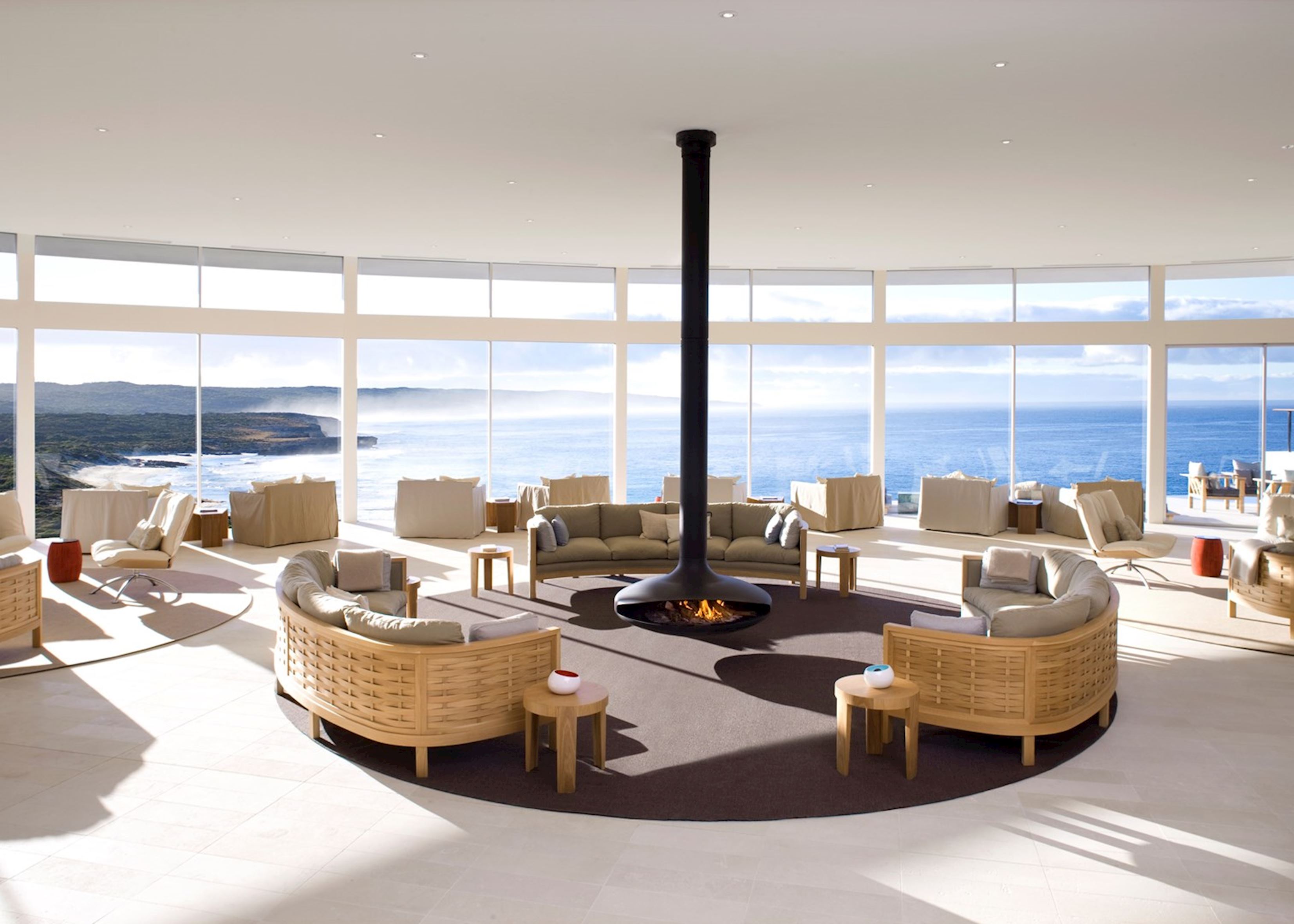 Flinders Chase National Park
The following day I was up early to meet my guide who picked me up along with the rest of the group and a few newcomers. We set off to the west of the island, first stop Flinders Chase National Park. Here I marveled at the Remarkable Rocks which live up to their name — a huge cluster of weather-sculptured boulders perched on a large granite dome that drops 75 m (246 ft) to the sea.
Also in the park you can witness the truly amazing forces of nature at Admirals Arch. A viewing platform and boardwalk around a cliff face leads visitors to this natural rock arch, sculpted by erosion from the sea over thousands of years. Here we observed a colony of New Zealand fur-seals as they fed, swam and, in the main, lazed on the shore below.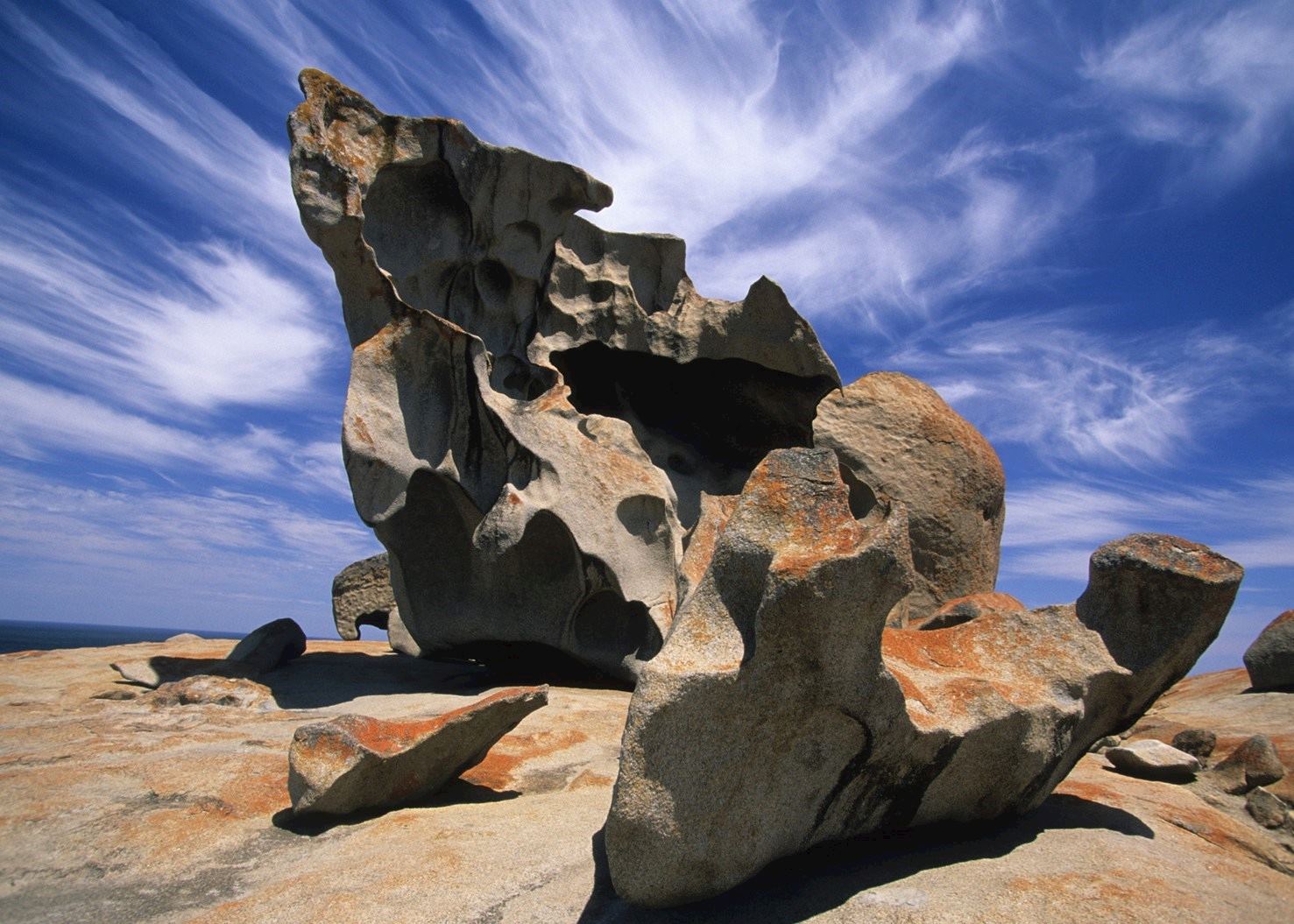 Locally produced food
After our morning here, we were treated to a fantastic barbecue, prepared and cooked by our guide, and set up in a quiet corner of the Park. What I hadn't been told is that whilst on Kangaroo Island you can also take your taste buds on tour through the ever-increasing range of gourmet produce, from sheep milk cheeses at the Island Pure Sheep Dairy to tasty Ligurian honey and olive oil. You can savor a freshwater crayfish at Andermel Marron near Vivonne Bay or maybe sample the boutique wines of this young wine region at the Sunset Winery Cellar Door or Dudley Wines beside Cape Willoughby Lighthouse.
If I had been staying for longer, I would have grabbed a copy of the Kangaroo Island Food and Wine Guide and endeavored to eat my way across the island! Sadly, after a peaceful guided kangaroo spotting walk through the bush, it was time to drive back to Kingscote Airport for my flight back to Adelaide.
Summary
Having traveled extensively in this ever-changing country, Kangaroo Island is a truly Australian experience. It offers you your own slice of island paradise — boasting rugged coastline, white sandy beaches, crystal clear waters and unspoilt scenery. The best part for me was the fact that it is still relatively unknown and I felt that I had experienced a part of Australia which few have yet discovered but many are sure to love in the coming years.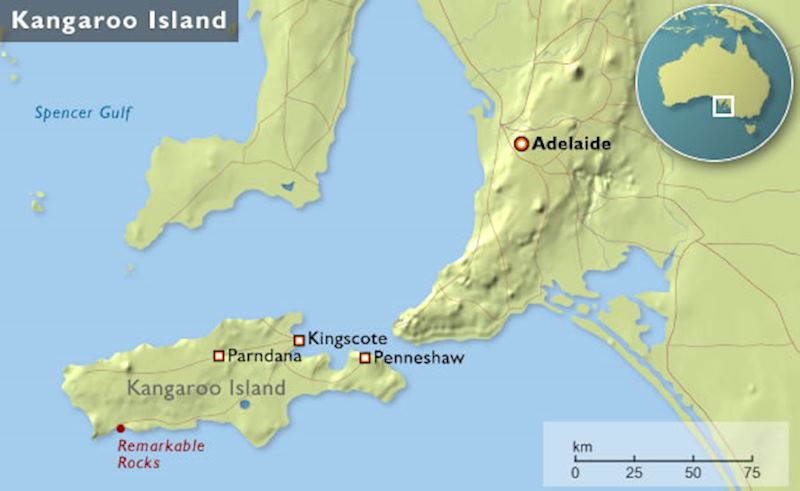 Australia

From the burnt red desert to the lush rainforest, from the pulsating cosmopolitan cities to the small outback towns, Australia's variety is simply stunning. Amazing, unique wildlife, great food and wine, superb character accommodation and freedom to explore combine to create an ideal place to travel.

View our Australia vacations