Venturing outside Europe for first time, Lilian and Francis Miller traveled with Audley to experience three different sides of Morocco.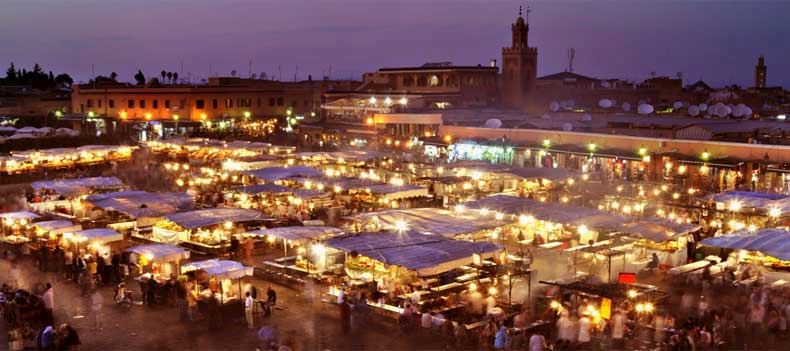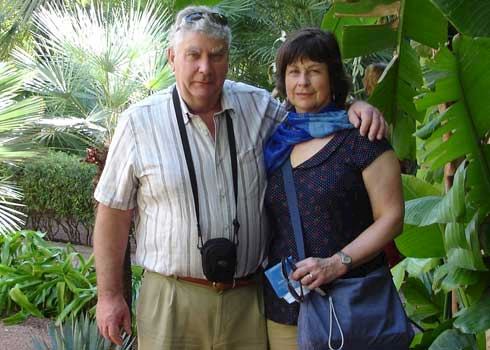 It was to be our first time outside Europe. And, with Audley's help, we settled on Morocco — a three-center break, to add variety and to experience the best that the country has to offer.
Our first destination was the city of Marrakesh. As the airplane descended, the sunset to the west set the tone for this magical experience. On arrival, we were driven to our riad — an experience in itself. Our car was overtaken by a family of four, traveling on a Honda 90 bike, at high speed. In the dark. With no lights. Next came a cyclist with a live sheep draped around his shoulders, on his way home to prepare for the festival of Eid el-Adha.
After half an hour or so, we entered our riad to a warm welcome and a glass of mint tea. The blue pool, well-decorated Moroccan rooms and rooftop terrace were all surprisingly calm escapes — and a complete contrast to the frenetic goings-on in the souqs and squares, outside.
We found the medina of Marrakesh chaotic but exciting. Our guide, Zovinda, directed us through the winding streets of the souqs to Djemaa el Fna square, with its snake-charmers and orange-juice stalls.
Our exploration of Marrakesh took us outside the medina to the Majorelle Gardens, owned by Yves Saint Laurent and Pierre Bergé. We also visited the Saadian Tombs and Bahia Palace — places that should not be missed.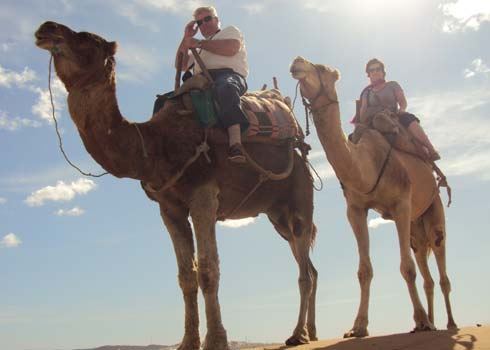 Our next destination, Essaouira, felt like a second vacation. This city on the Atlantic coast has a vast expanse of golden sand, an active fishing port and a bustling souq. While we were there, it was Francis's birthday. To celebrate, we took a leisurely stroll along the beach and found a camel train. After haggling with several of the owners — who excitedly offered us a variety of prices and experiences with which to fill our afternoon — we decided on two sturdy-looking steeds. We rode along the beach and up into the sand dunes. We were delighted that we didn't spend more than an hour on these creatures and felt sympathy with those who use this form of transport on a regular basis. Padding is essential for one's posterior.
Sore extremities aside, the ride turned out to be a lot of fun, and we keep our photographs proudly on display. The evening was spent relaxing in Essaouira, dining in a restaurant near the harbor. The fish is recommended, along with very good local wine at reasonable prices.
The transfer to our final destination — up in the High Atlas Mountains — coincided with Eid el-Adha. En route we observed several sheep being prepared and cooked for the celebrations, right at the roadside, especially on street corners.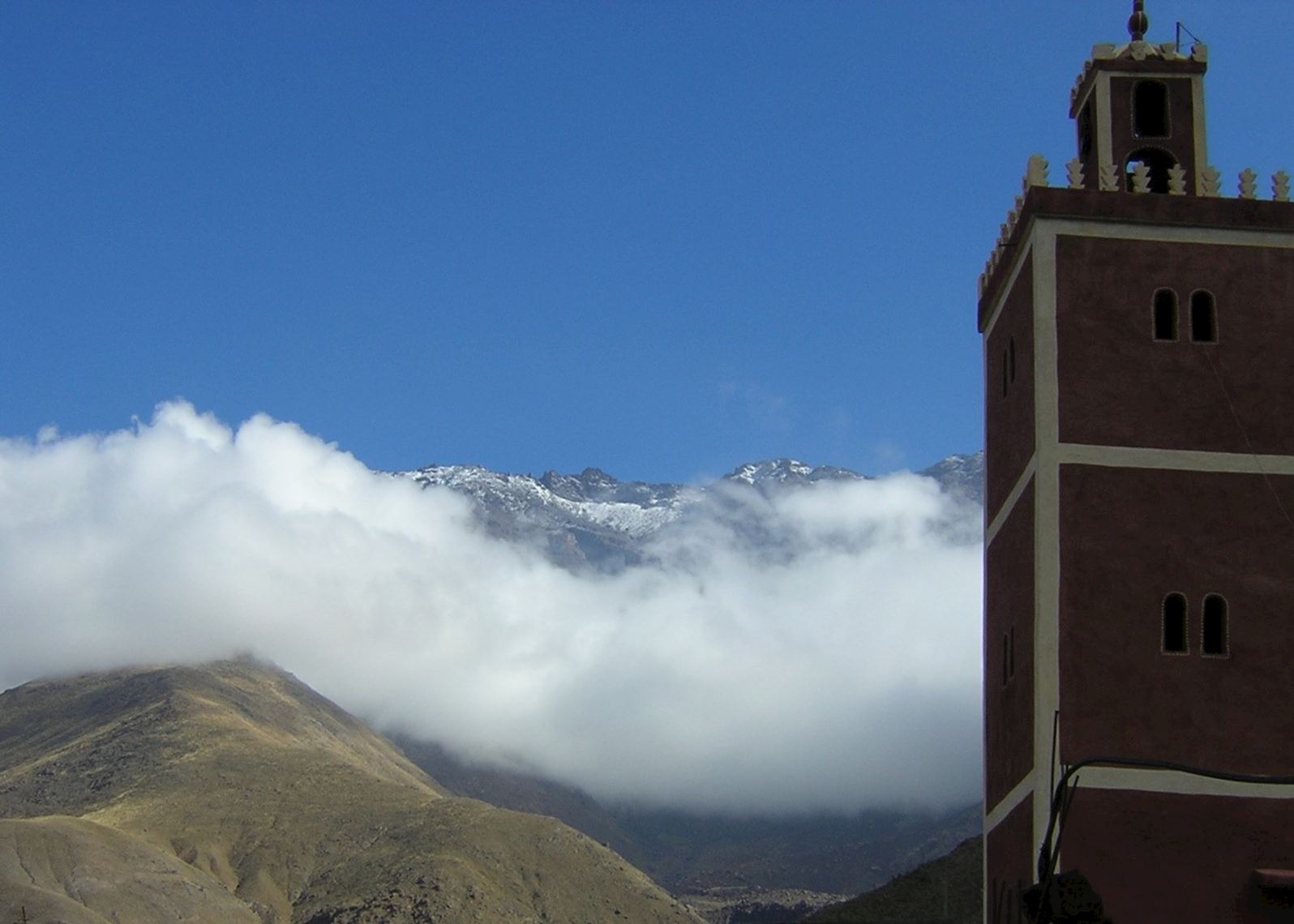 We were thankful for the 4x4 vehicle, which made easy work of the unmade, potholed and narrow, winding mountain tracks. We passed through several Amazigh villages where children waved and chased after us, before reaching our last stop: Kasbah Bab Ourika. We loved this cozy retreat in the mountains, with its views, log fires and wonderful food. During our days there, we walked in the villages and met local people, who were only too happy to converse and show us the area. The children always greeted us as we walked through. As per Audley's advice, we took some pens from home to give to them. This was one of the highlights of the vacation.
Everyday we found something new: wildlife, plants, and people. The days passed quickly; we wished we'd booked for a longer stay. Indeed, our three-center break was like three vacations in one.