Morocco travel guides
The smells, sights and sounds of Morocco bring its rich heritage to life, with maze-like souqs housing the aromas of multicultural food and spices as locals sell their wares in the streets. The colorful culture and fascinating history of the country lures visitors time and again, and our Morocco travel guides provide information to help you plan your trip, whether you're visiting for the first time or returning to try out new experiences. You can opt to stay in a traditional riad or kasbah for added authenticity or embark on a trek through the rugged landscapes. Morocco also makes a great destination for family vacations and honeymoons, as well as for those seeking a more luxurious experience.
Speak to someone
who's been there
Ideas for how to explore Morocco
Our travel guides share our specialists' passion and knowledge for Morocco. We travel here regularly to discover new experiences, explore untried areas and dig deeper into the better-known places and attractions. At the same time, we gather advice and up-to-date information on the best-quality guides, new hotels and restaurants, and the most memorable forms of transportation.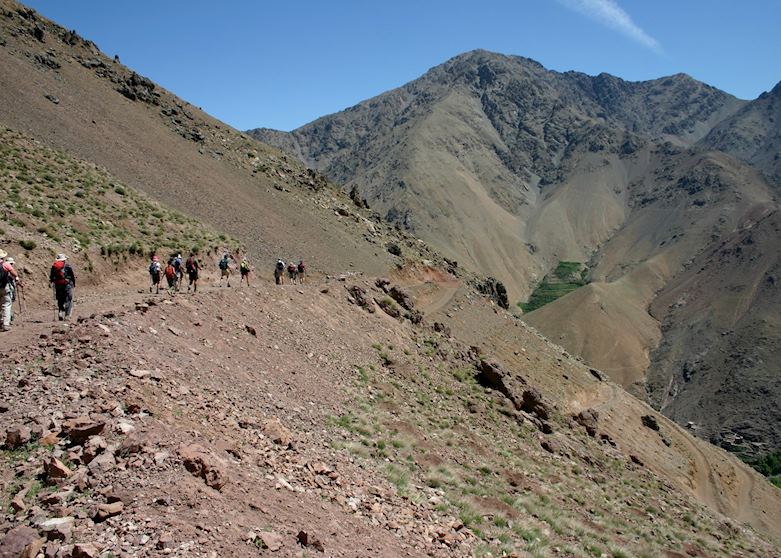 Morocco
Home to North Africa's highest mountain and the stunning Ourika Valley, Morocco is the perfect choice for a walking or trekking vacation in North Africa. We can advise you on the best places to stay to make the most of these wonderful walking opportunities.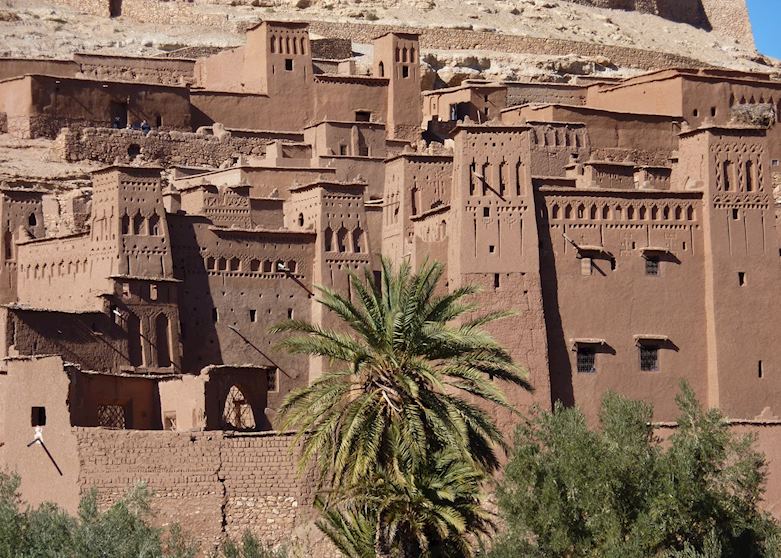 Morocco
Plan your perfect honeymoon to Morocco. Country specialist, Kerry, picks some of the country's highlights, from exploring Marrakesh, Fez and the High Atlas Mountains to getting off the beaten track in the Sahara Desert and the town of Skoura with its collection of kasbahs.
---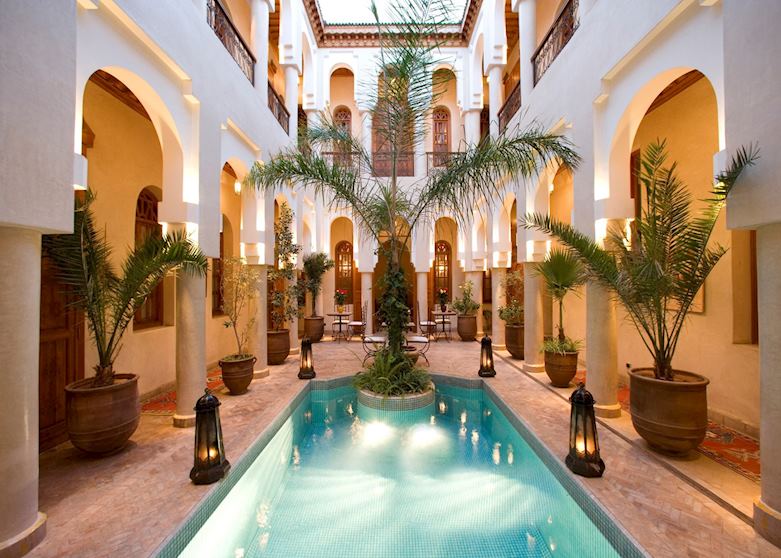 Morocco
A stay in a riad or kasbah offers intimacy, style, character and charm, and is undoubtedly a highlight of any trip to Morocco. Here at Audley we can recommend traditional accommodations to suit your preferences.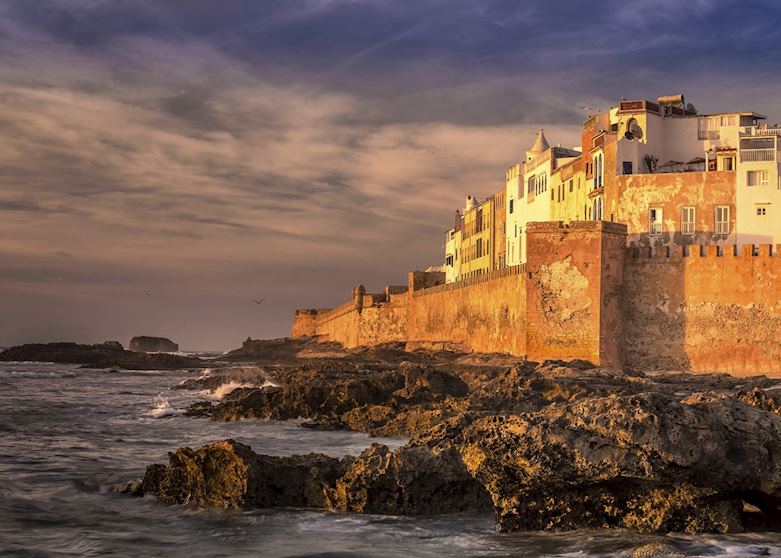 Morocco
Morocco is a destination with fascinating local customs, a rich history and many geological wonders. Immerse yourself in the labyrinth of Medieval souqs, try the local cuisine, go walking in the beautiful High Atlas Mountains, or take a camel trip into the desert and sleep under the stars.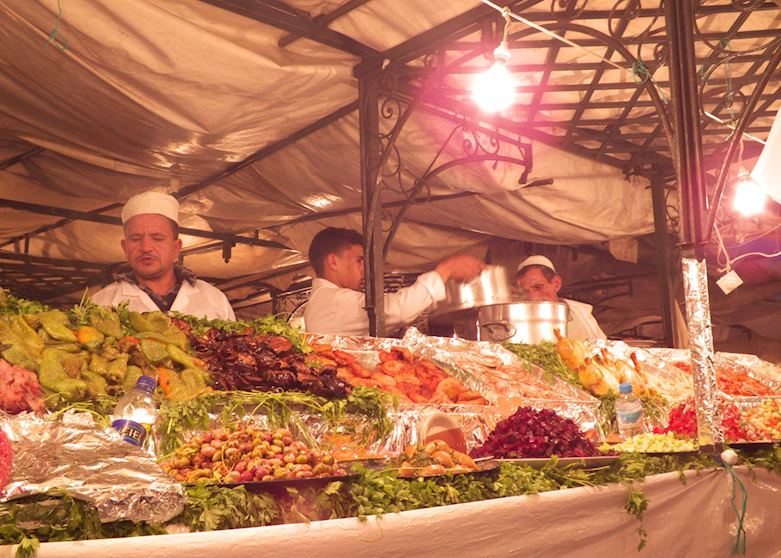 Morocco
Influenced over the centuries by numerous cultures, Moroccan cuisine is renowned for its delicious taste. We recommend dishes you should try and places to eat to help you make the most of your Moroccan food experience.
---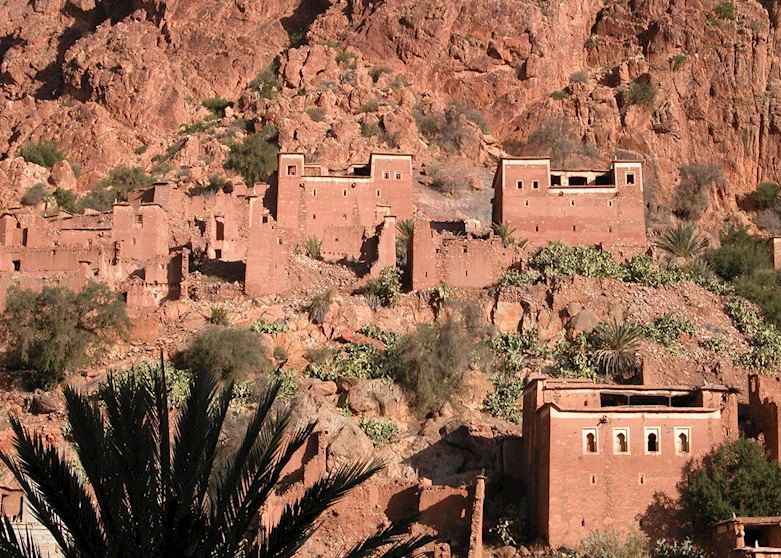 Morocco
A vibrant and diverse country, Morocco is a very family-friendly destination with plenty of hands-on experiences and quirky accommodation options for families. Morocco specialist Kerry explains how to get the most out of your time here.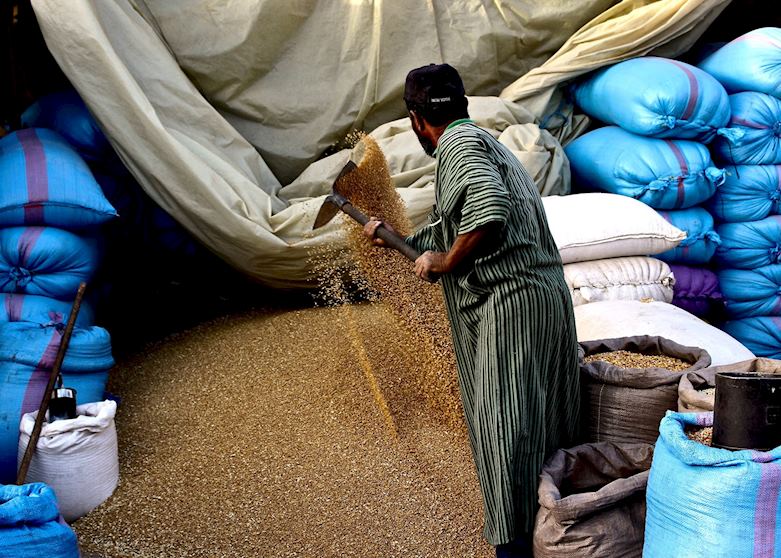 Morocco
Just back from southern Morocco, country specialist Olivia suggests destinations for your second trip to Morocco, from contemporary art museums to fortified towns on the ancient caravan routes, as well as an elegant desert camp in Erg Chigaga.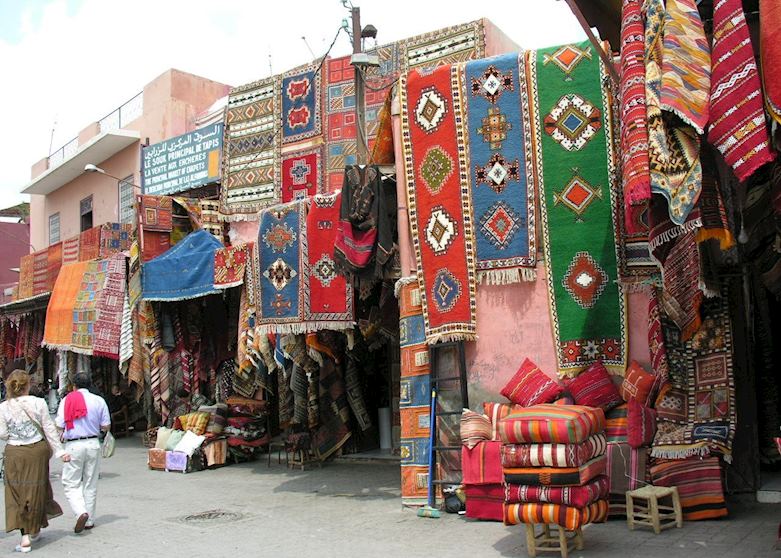 Morocco
The souqs of Morocco overflow with wares, including pierced lanterns, handtied rugs and brightly dyed leather goods. Discover what you can expect and how to haggle for a rug with our insider's guide to these vibrant markets.
---
Morocco
Audley specialist Emma suggests the most indulgent ways to enjoy the varied pleasures of Morocco, whether you're looking for an opulent riad in the heart of the Fez medina or a chance to explore a landscape where few others have trodden.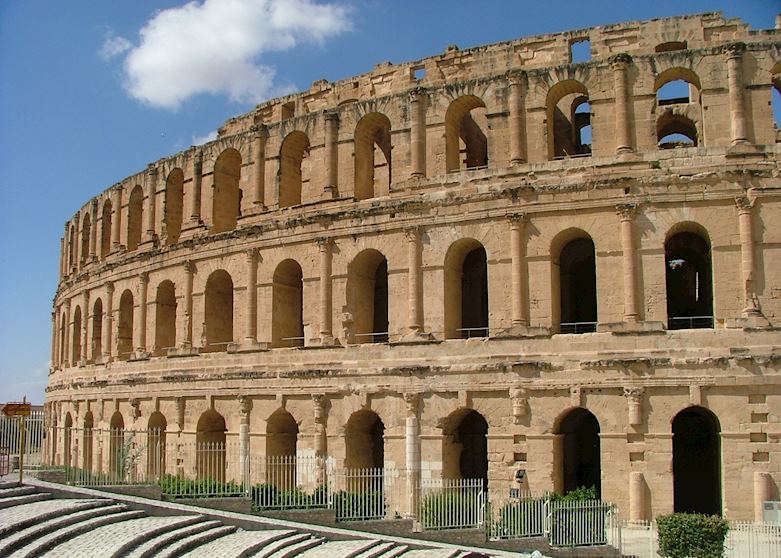 North Africa's Roman legacy includes the third biggest amphitheater in the world at El Jem as well as mosaics that rival those in Pompeii. Our North Africa specialists will plan your individual tour around the lasting highlights of this great Empire, the big sites and the lesser known ones.