From stunning scenery to incredible wildlife experiences, traveling to the ends of the earth is sure to be a trip you'll never forget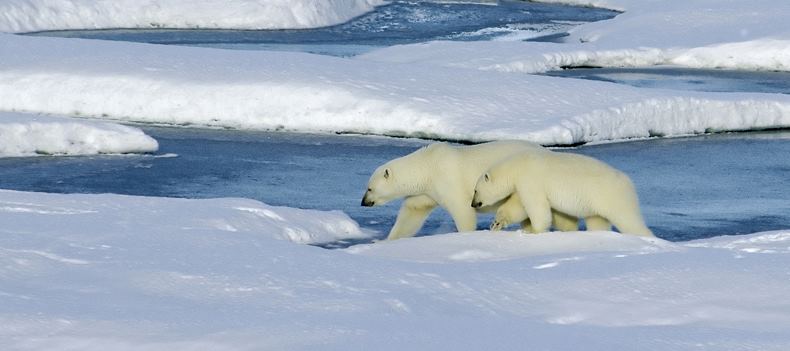 We do not believe that it is an exaggeration to say that a trip to either Polar region is the trip of a lifetime. We also believe that going to one end will, almost inevitably, pull you to the other in a quest for further isolation, untouched beauty and incredible wildlife. We know this not only because we have experienced this pull ourselves, but because we have now sent so many Audley travelers both north and south. It therefore seemed time to produce a dedicated brochure, so we are proud to launch our first ever 'Polar Expedition Cruising' brochure, featuring incredible journeys in Antarctica and the Arctic.
We would like to introduce you to these stunning places, and share a few of our own favorite Polar moments.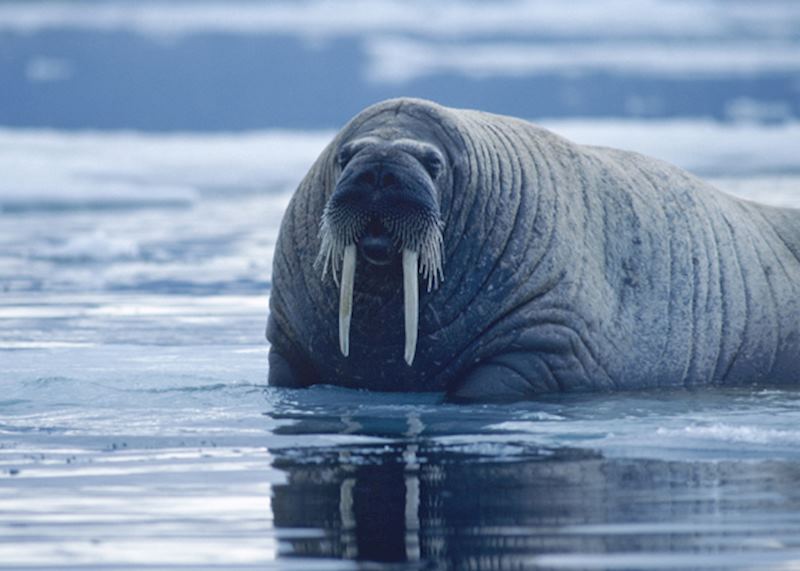 The Arctic
The most accessible destination for the wildlife and ice fields of the north is Spitsbergen, in the Norwegian archipelago of Svalbard, where in the summer months of June to August the sun never sets. That is much more unnerving than it sounds as you quickly find that any sense of what time it might be is totally lost! Setting sail from the remote town of Longyearbyen, your days will pass with a mix of experiences, including polar bear encounters, whale watching and ambles across the tundra.
You may be hanging over the deck rail admiring a polar bear who is curiously sniffing your boat, gazing in horror at piles of beluga whale skulls stacked on a beach, remnants of the whaling expeditions, or simply sitting on deck with a hot drink as the incredible scenery unfurls around you.
Jon Goldsmith: Polar Regional Manager
Arctic highlight: Spotting polar bears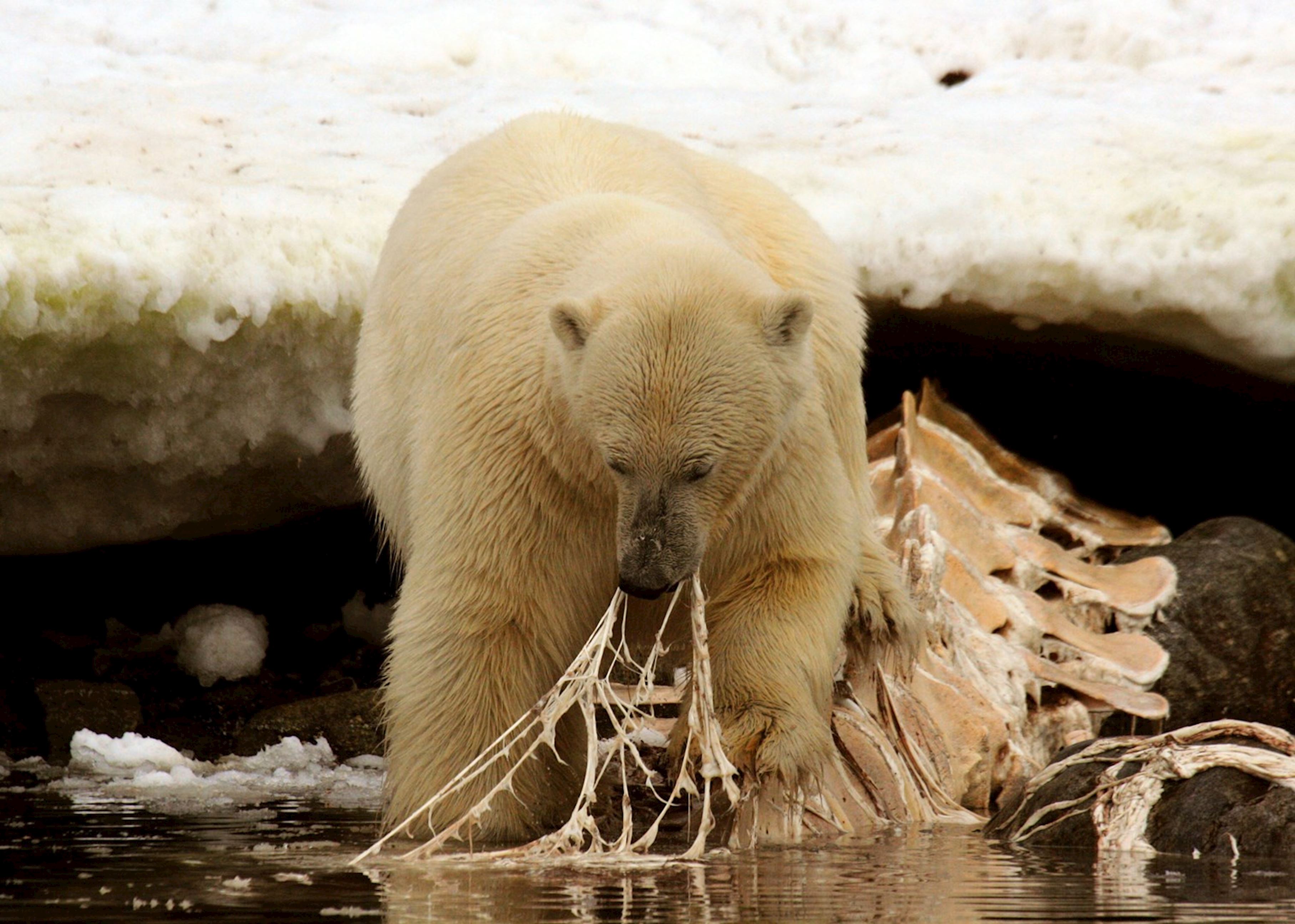 As our expedition boat rounded the top of Spitsbergen, a rumor spread around the ship that we were about to turn back and retrace our steps, but it would be worth it. They weren't wrong! Another ship had radioed in that they had spotted a whale carcass that had emerged from the melting ice, and it was attracting polar bears from miles around.
Richard Kerr: Polar specialist
Arctic highlight: Acrobatic guillemots
My experience in the Norwegian Arctic around Svalbard was packed with amazing wildlife encounters but my favorite moment was spent out in the Zodiacs cruising along the bird cliffs of Alkefjellet, which are home to thousands of Brünnich's guillemots. These birds nest on the relative safety of the cliff's tiny ledges and they are amazingly at home underwater, but between these two locations is a lot of empty air, and they are not adept at getting airborne. To leave the cliffs, the guillemots throw themselves clumsily off their perches and hope their wings engage before they hit the water — an entertaining if sometimes anxiety-inducing spectacle to watch.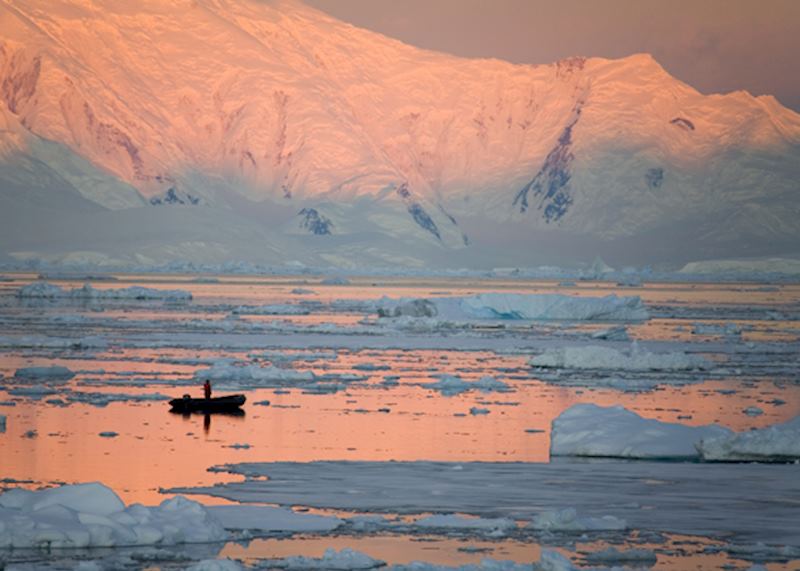 Antarctica
Most expeditions start by setting sail through the Beagle Channel from Ushuaia in southern Argentina. Having then experienced the Drake Passage crossing, you will find yourself in a calm wonderland of mountains, glaciers, icebergs and penguins — and the smell and noise that goes with them! Wrapping up warm (although it is generally not as cold as you might think) you disembark the boat twice a day to explore, marvel at the wildlife such as the busy penguin colonies or a sleepy lone leopard seal, and even bathe in Antarctic waters: Deception Island has some volcanic hot springs. There will no doubt be whale watching as well. Whatever your trip brings — no two cruises are ever the same — it is sure to leave incredible memories of the bottom of the world.
Jon Goldsmith Polar regional manager
Antarctica highlight: St Andrew's Bay, South Georgia
This has to be one of the most beautiful places on Earth. There is a bay full of icebergs that have calved off one of the three or four glaciers that snake down the surrounding mountains. On the edge of the beach I tiptoed around the four tonne elephant seals and laughed at the yappy fur seals. Then I was confronted by the huge king penguin colony — the hundreds of thousands of breeding pairs producing a spectacle, noise, and smell that assaulted my senses.
Richard Kerr Polar specialist
Antarctica highlight: Whales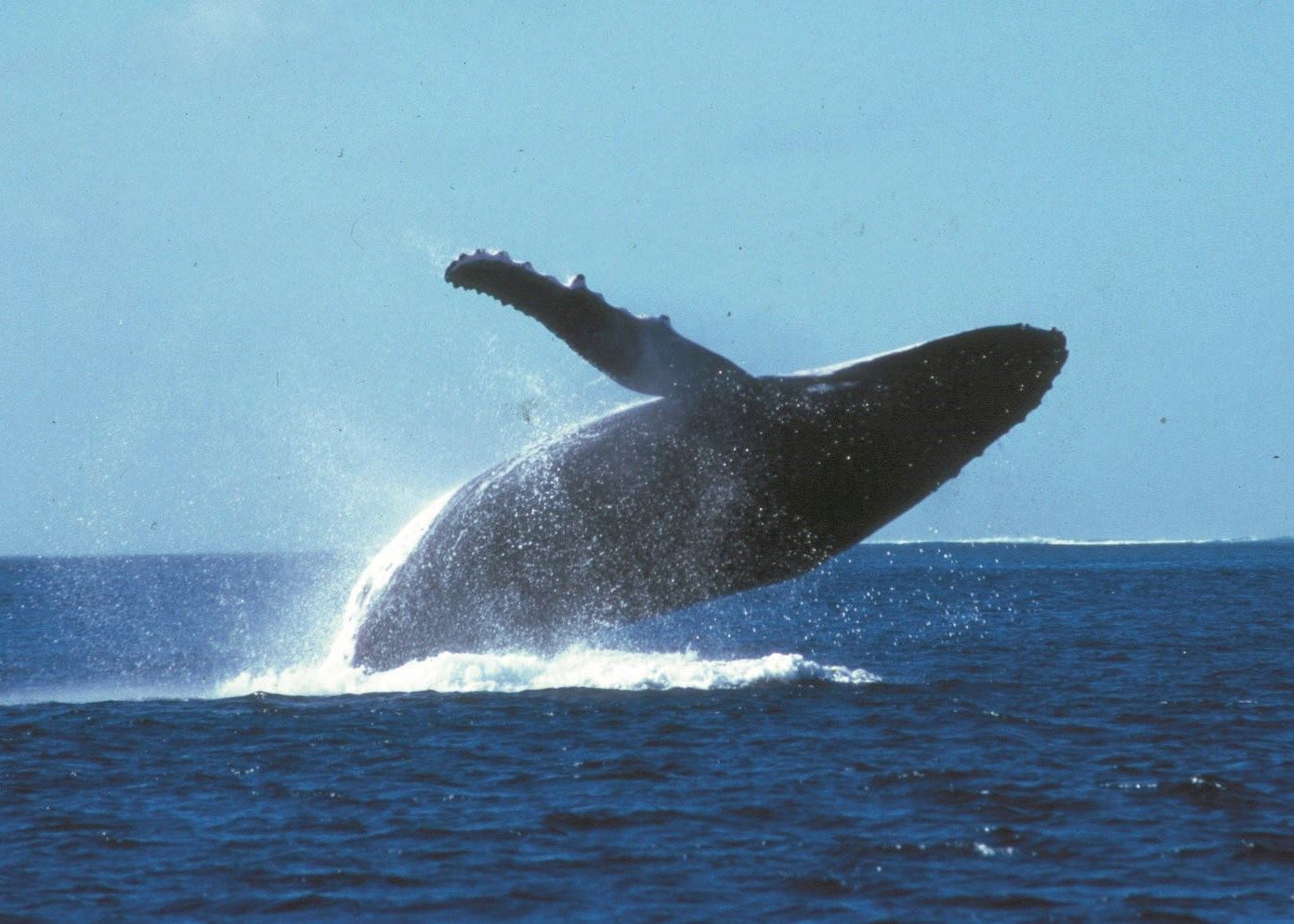 I had been told that traveling to Antarctica in February improved my chances of encountering whales and I was not to be disappointed. There were numerous sightings of them throughout my adventure, including a humpback mother and her calf who came up close to our Zodiacs in Paradise Bay. However the final day brought the most thrilling encounter of all in Dallmann Bay, where our ship was approached by four huge humpbacks who spent the next two hours curiously playing around the vessel. This was such a fantastic experience I barely noticed the freezing conditions as I watched and photographed these animals from the observation deck.
Tom King Polar specialist
Antarctica highlight: Leopard seal
Undoubtedly the best moment of my trip to Antarctica was during a landing at Brown Bluff, which is at the tip of the Antarctic Peninsula. It was a beautiful sunny morning and the 200,000 or so Adélie penguins seemed to be enjoying the good weather, chatting, squabbling and trudging back and forwards from the sea. Suddenly there was some commotion just a few meters from the shore. One of the other travelers had spotted a leopard seal and suddenly it surfaced with a penguin in its jaws and began thrashing about and eating it right in front of us. Although it was sad to see the penguin come to such a grisly end, it was an awesome display of the leopard seal's power.
Antarctica lowlight: The "hot" springs
Peer pressure dictated that photographic evidence of me bathing in waters off Deception Island was required on my return. What my colleagues hadn't told me, however, was that if it was high tide, then the volcanic springs would not be available to enjoy. So while they'd lazed about in the hot water on their trips, I had to run into freezing waters to splash about, in order to provide the evidence required. Brrrr!
Lizzie Williams Polar specialist
At the time of writing this I am frantically shopping for thermals for my upcoming Antarctica trip (by the time you read this I'll be back), but I am most looking forward to seeing icebergs, bizarre though that may sound.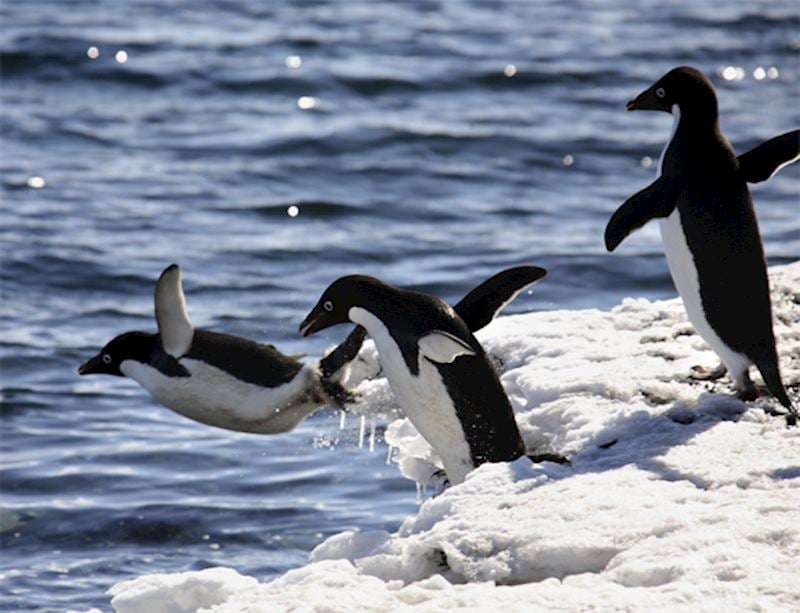 North or South?
We have been asked many times "what is the difference between the Arctic and Antarctica, and which one do you prefer?" so here is an attempt to sum it up. The Arctic, for Spitsbergen cruises in particular, is a lot easier to get to from the UK — fly to Norway and up to Longyearbyen to board your boat; a journey of less than a day. By contrast, a trip to Antarctica generally starts from Ushuaia in the far south of Argentina, which means an international flight to Buenos Aires, and a connection for a four-hour flight south. A trip to the Arctic can be undertaken in 8 days total, whereas a typical Antarctica trip would mean a minimum of 14 days away.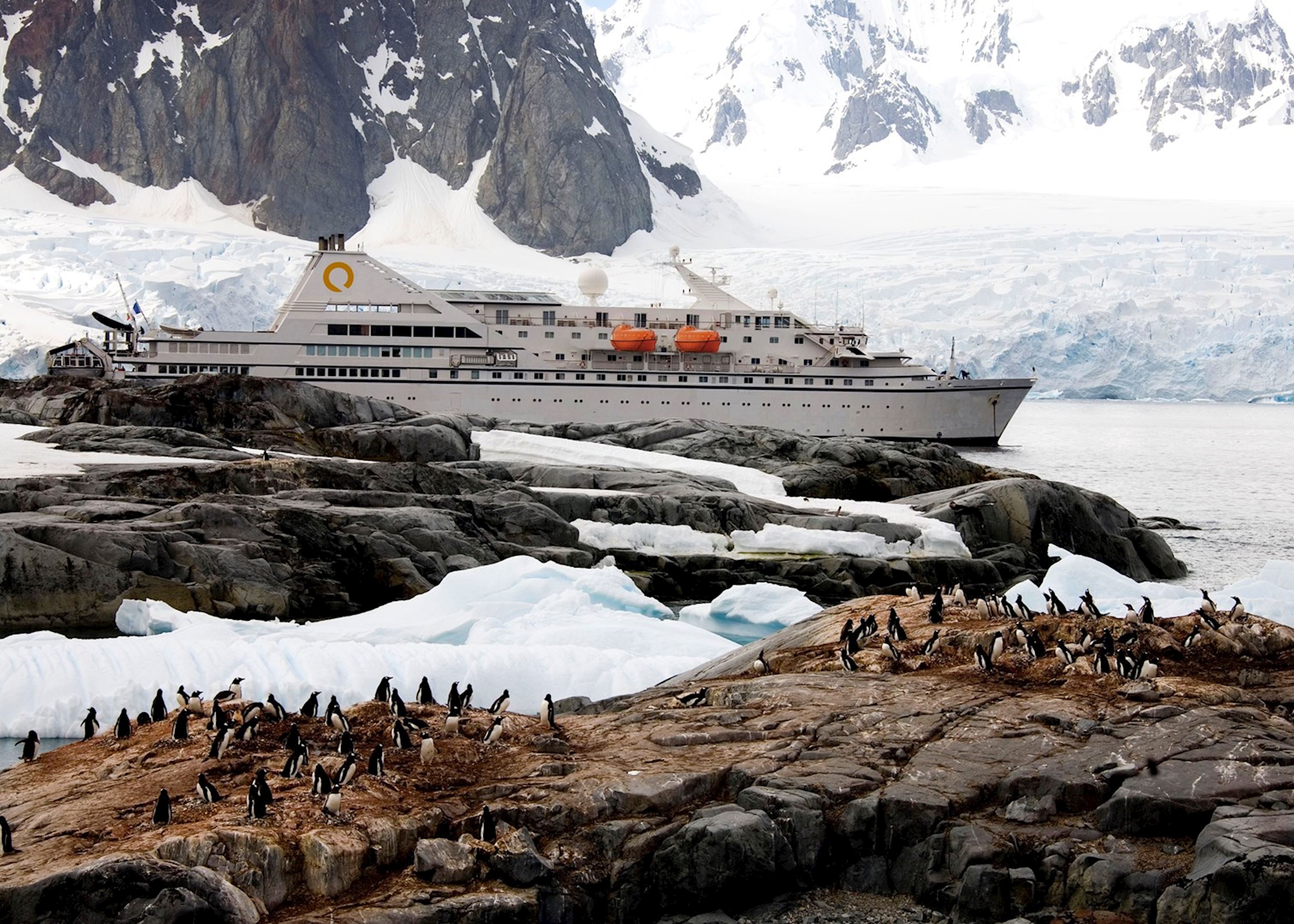 Once on your expedition cruise, what are the similarities and differences? In both places the number of visitor groups on the land are strictly limited, but in Antarctica you have a little more freedom to have some 'alone time' away from your group. This is not possible in the Arctic due to the presence of polar bears, and the need to stay with your armed group leaders. In the Arctic you have the chance for long walks across the exposed tundra as a group, whereas in Antarctica it is not easy to roam as far. In terms of wildlife, whales are abundant in both Polar regions, as is birdlife, although Antarctica has many species of the world's most popular and gregarious bird: the penguin. Scenery wise, there is more crunching through the pack ice in the Arctic and more free-drifting icebergs in Antarctica, although this does depend a little on what time of year you travel.
Both areas have incredibly beautiful scenery of mountains and glaciers spilling down from the ice caps, and both areas also have sites of historical or cultural interest to visit; be it whalers' or explorers' huts or research stations. For those of you reading this who have been to one or both of the Polar regions, we hope you agree with our thoughts. For those who have been to neither, we hope you have been tempted.
Polar basics
Where do we mean?
There are all kinds of technical and geographical definitions of 'Polar', but for our purposes we mean cruises within the Arctic Circle, and to the Antarctic continent and its nearby islands.
What is 'expedition cruising'?
The focus is more on the 'expedition' than the 'cruising' on all of these trips. All of the boats we use carry under 190 people. Some of them are pretty basic, others are perhaps surprisingly luxurious, but the one thing they have in common is that during your time on board the only focus is on the environment that you are visiting.
When to go?
If you are heading to the Arctic then you will be traveling during our summer, when the sea ice recedes enough to allow the expedition ships to explore. If you are going south to Antarctica then you will be there in our winter, which is of course the austral summer.
How long are the trips?
The Polar cruising expeditions have a duration of anything between 7 and 21 days on board.