Breathtaking scenery, welcoming people, abundant activities, delicious food and drink — our New Zealand specialists are passionate about the country, with good reason. Here they let you in on their Kiwi favorites.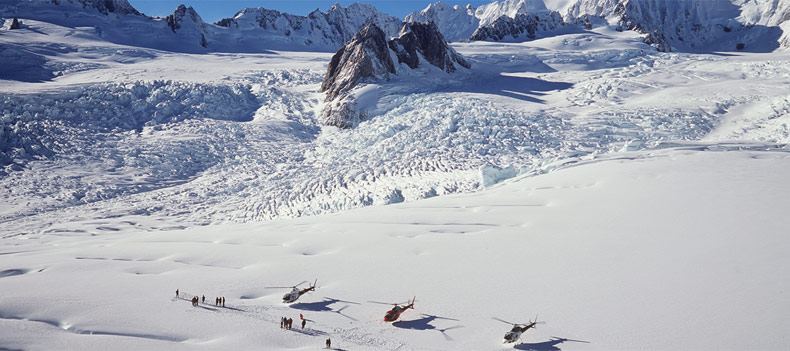 5 Reasons to Visit
1. Scenery
If it's amazing scenery you crave then New Zealand has it all. From verdant rainforests to towering mountains; golden beaches to icy glaciers; stark and steaming volcanic terrain to rolling green hills. There is something in New Zealand for everyone.
2. Wildlife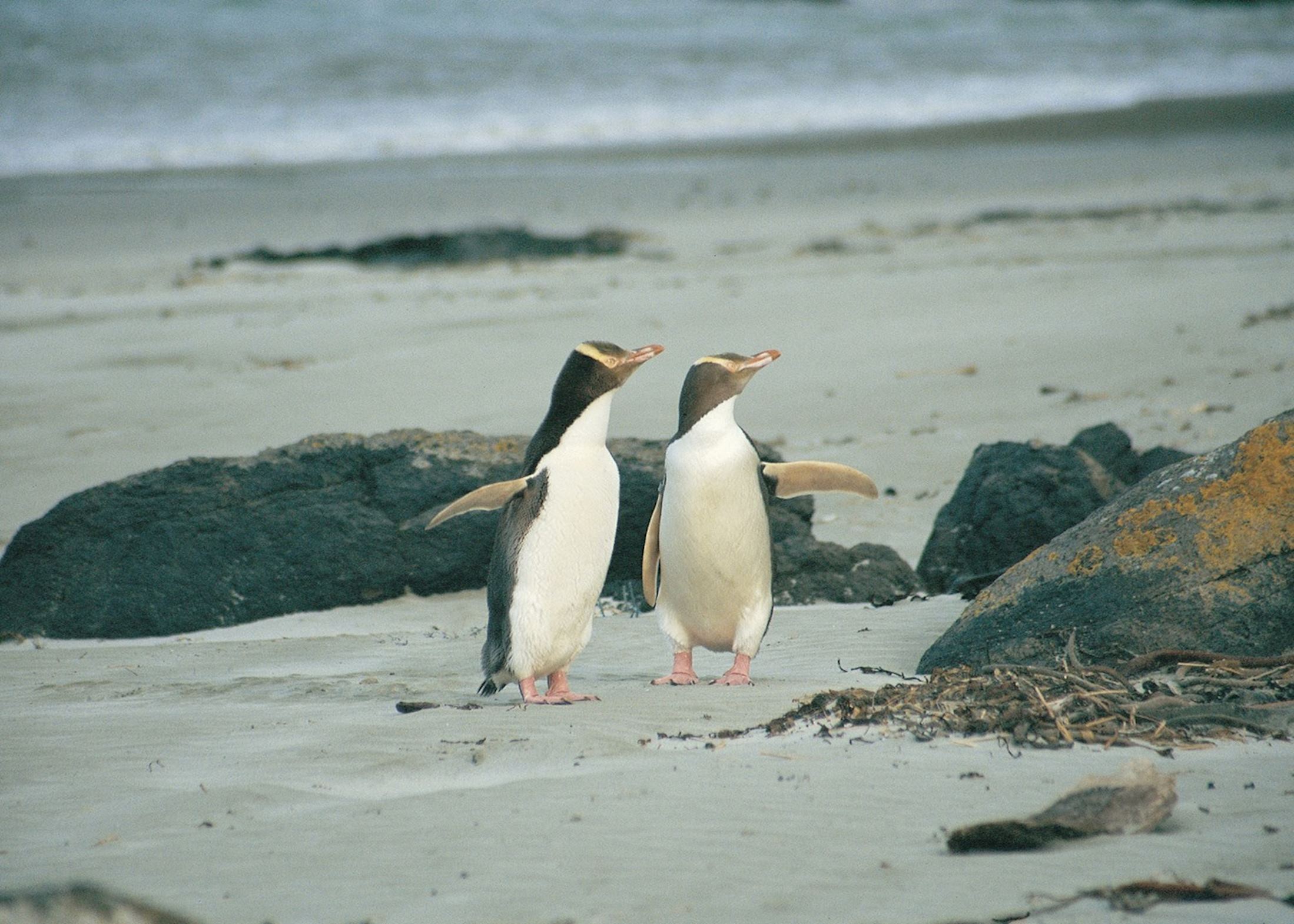 New Zealand is a wildlife-lover's paradise. You can swim with playful dusky dolphins, get close to breaching sperm whales and watch as yellow-eyed penguins make their daily journey from their nests down to the sea at sunrise.
3. Hospitality
New Zealanders have a reputation for being some of the friendliest people there are, and in our experience this reputation is well deserved. The small bed and breakfasts are the perfect places to stay — you can meet the locals and benefit from their knowledge and generosity.
4. Activities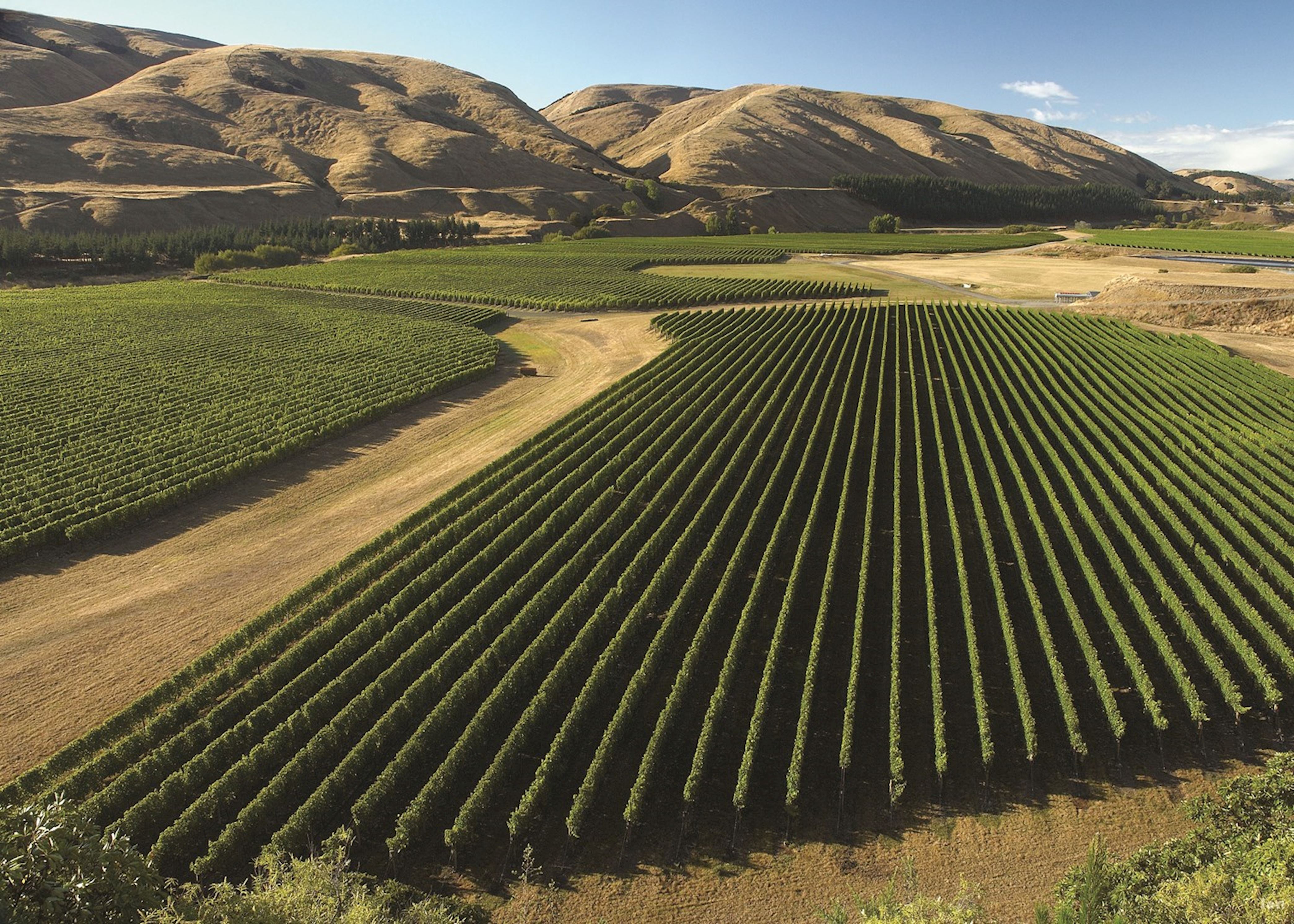 As well as the high-adrenaline activities (such as bungee jumping) that the country is so famous for, there are endless walking tracks, cycling trails, jetboat journeys and scenic flights to really excite and immerse the active traveler.
5. Food and wine
There is nothing better than relaxing with a glass of New Zealand sauvignon and a plethora of freshly caught seafood after a day of sightseeing. Kiwis love their food; the green-lipped mussels, succulent local lamb and fresh crayfish are reason enough to visit.
---
5 Family Activities
1. Visit Rotorua's Agrodome
A day of fun at the farm is just perfect for families. Explore a real working farm where you can learn how to shear a sheep, sample a glass of fresh home-grown kiwi fruit juice and hand-feed the friendly farm animals.
2. Ride the luge in Queenstown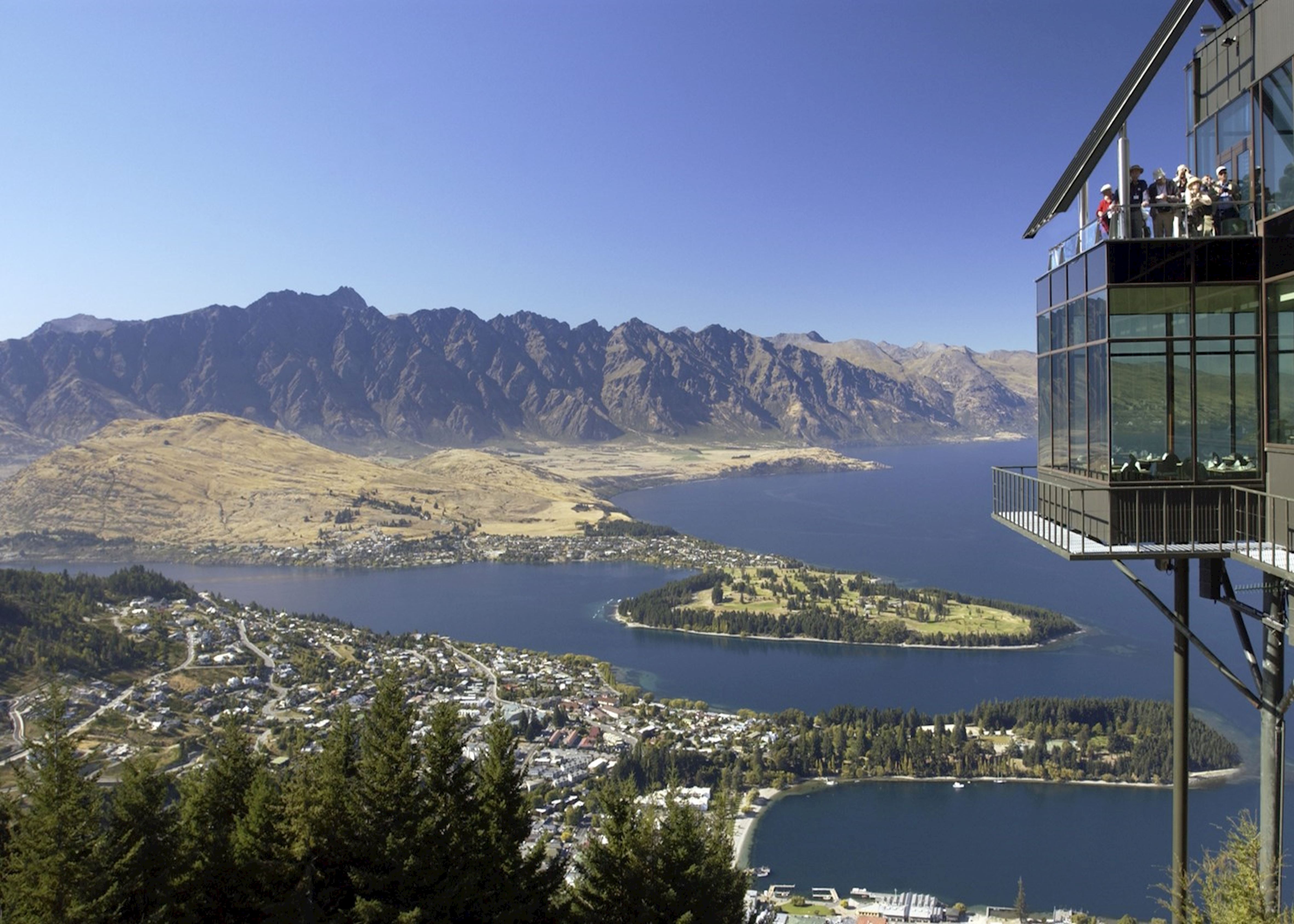 Heading up Bob's Peak on the Skyline Gondola is a must while in Queenstown; the views over Lake Wakatipu and The Remarkables Mountains beyond are spectacular. This is complemented with the thrilling toboggan-like luge ride to get back down — heaps of fun for children and 'big kids' alike!
3. Make your own spa on Hot Water Beach, Coromandel
Digging your very own natural spa at the beach is a real highlight of the Coromandel. Just grab a spade and watch the warm spring water bubble up and fill your own private hot pool.
4. Enjoy a Funyak Safari on the Dart River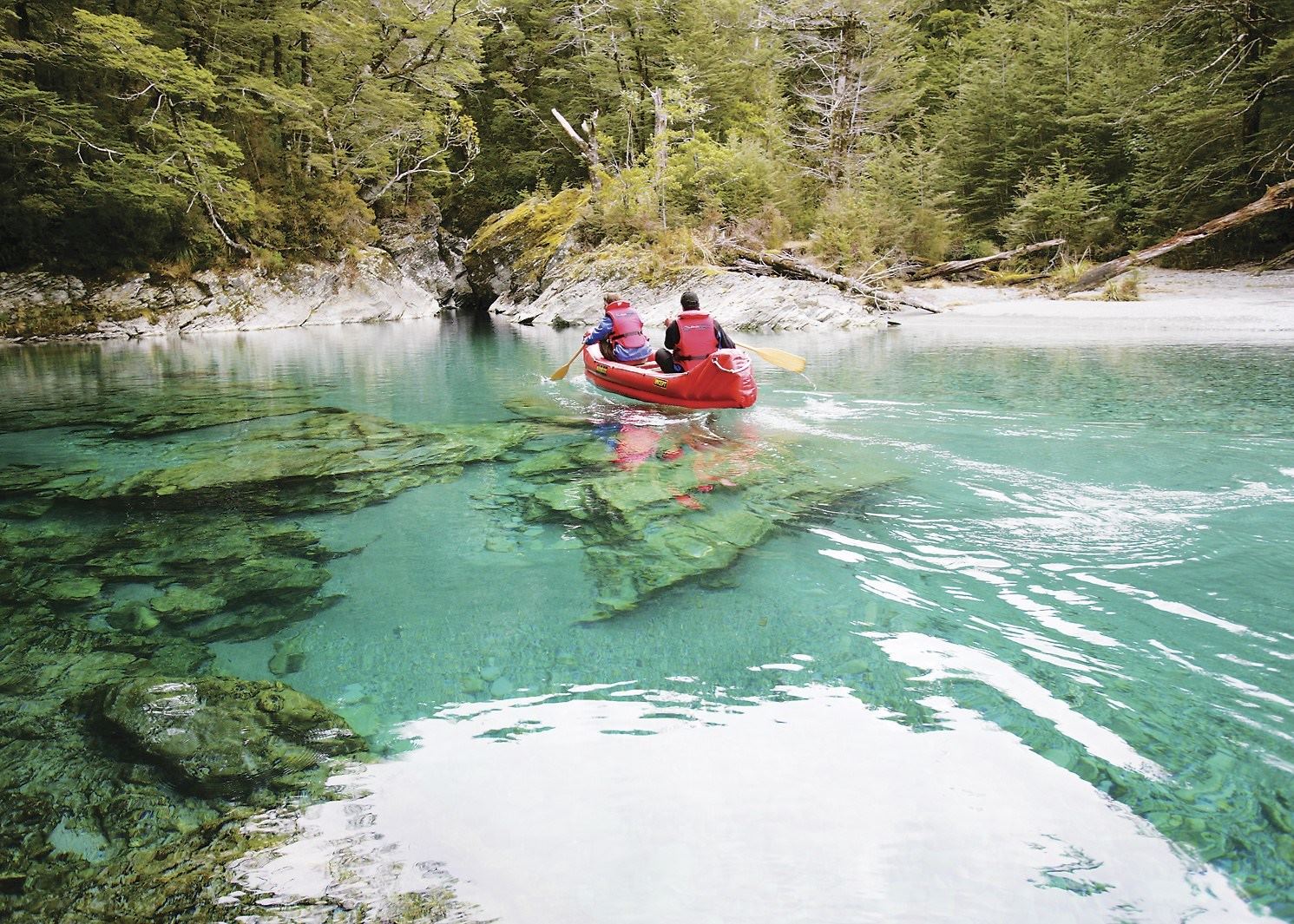 Paddling along the turquoise channels and streams of the Dart River in a Funyak (inflatable canoe) is a fun, unique way to explore dramatic Mount Aspiring National Park. The scenery here featured in the Lord of the Rings films — so keep a lookout for Hobbits!
5. Take a cruise at Mount Cook
This trip is a great way to get up close and personal to the mighty Tasman Glacier without the hike. The boat trip on the terminal lake provides magnificent views of the glacier's ice face from the water; you can touch, or even taste, the mini icebergs as they float by.
---
5 Wildlife Viewing Trips
1. Go kiwi spotting on Stewart Island
Offering a plethora of native birdlife, Stewart Island is an ornithologist's dream. You may wish to take a tour to see native kiwis, explore the abundant pelagic seabird populations or discover Ulva Island, a renowned bird and wildlife habitat.
2. Go whale and dolphin watching from Kaikoura
Giant sperm whales predominate in the seas off Kaikoura, as do playful dusky dolphins. Take a light aircraft or boat-based guided trip for a fascinating view of these enigmatic marine mammals.
3. Visit the gannet colony at Cape Kidnappers, near Napier
Cape Kidnappers is the largest mainland gannet colony in the world. Here you will see adults and young living in serried rows and carrying out their daily routine, just a few feet away from you. Watch pairs of birds preen and perform their singular recognition ritual.
4. See albatrosses at Taiaroa Head, near Dunedin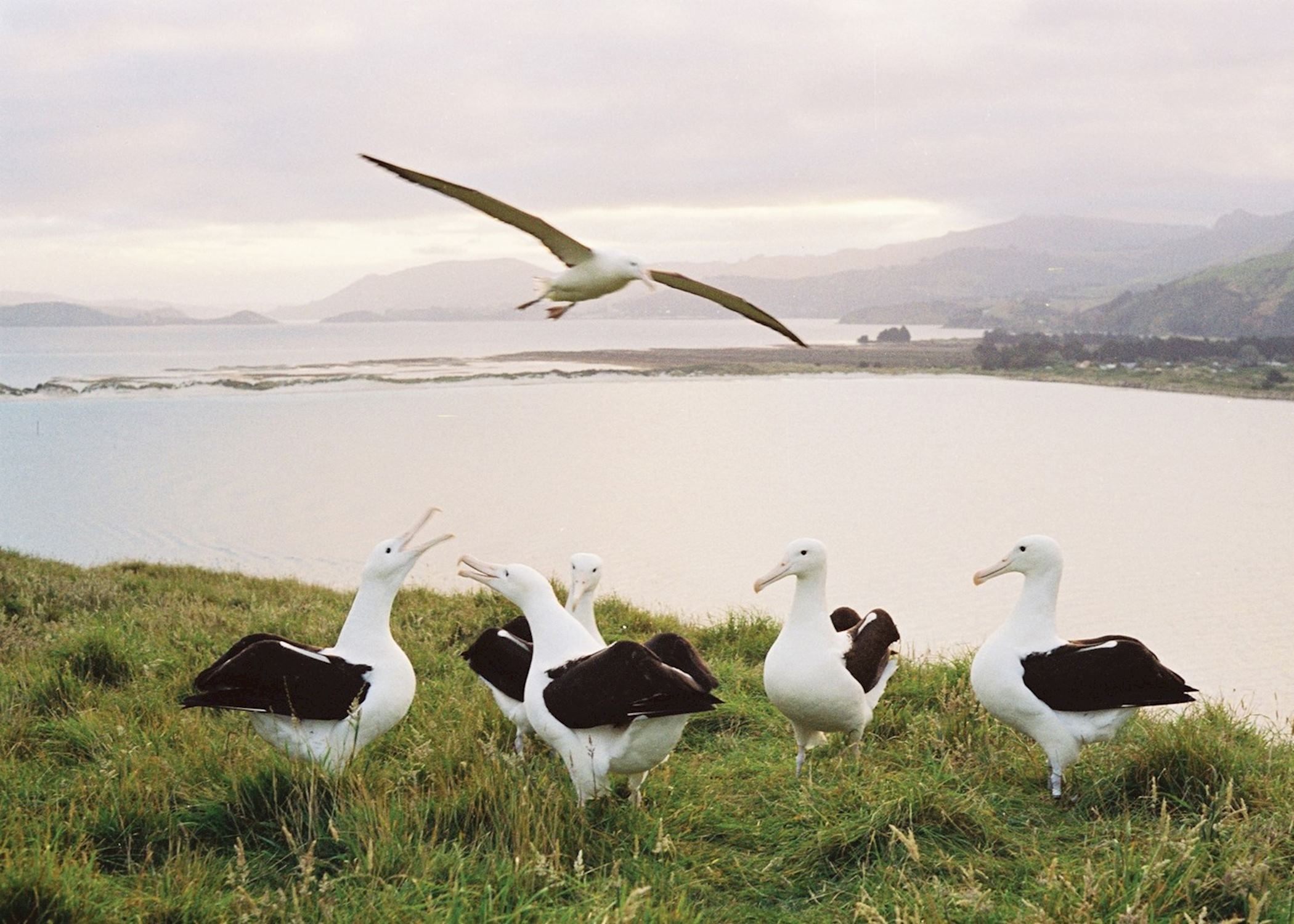 Be sure to take a trip out to Taiaroa Head, the only mainland place in the world where you can view the magnificent northern royal albatross in their natural habitat. With a wingspan of almost 12 feet, these mighty birds put on a fantastic aerobatic show as they glide just above the ocean.
5. Take a night tour at Zealandia Wildlife Sanctuary, Wellington
Experience New Zealand's native birdlife on this evening tour. You will see some of the country's rarest wildlife, from the cheeky weka to the illusive kiwi.
---
5 Food Experiences
1. Take a food walking tour, Wellington
Join a walking tour of the capital city that takes in the sights from a foodie's perspective. Known for its vibrant café scene and great coffee, Wellington has an abundance of gourmet delights and artisan food to discover.
2. Try Kaikoura crayfish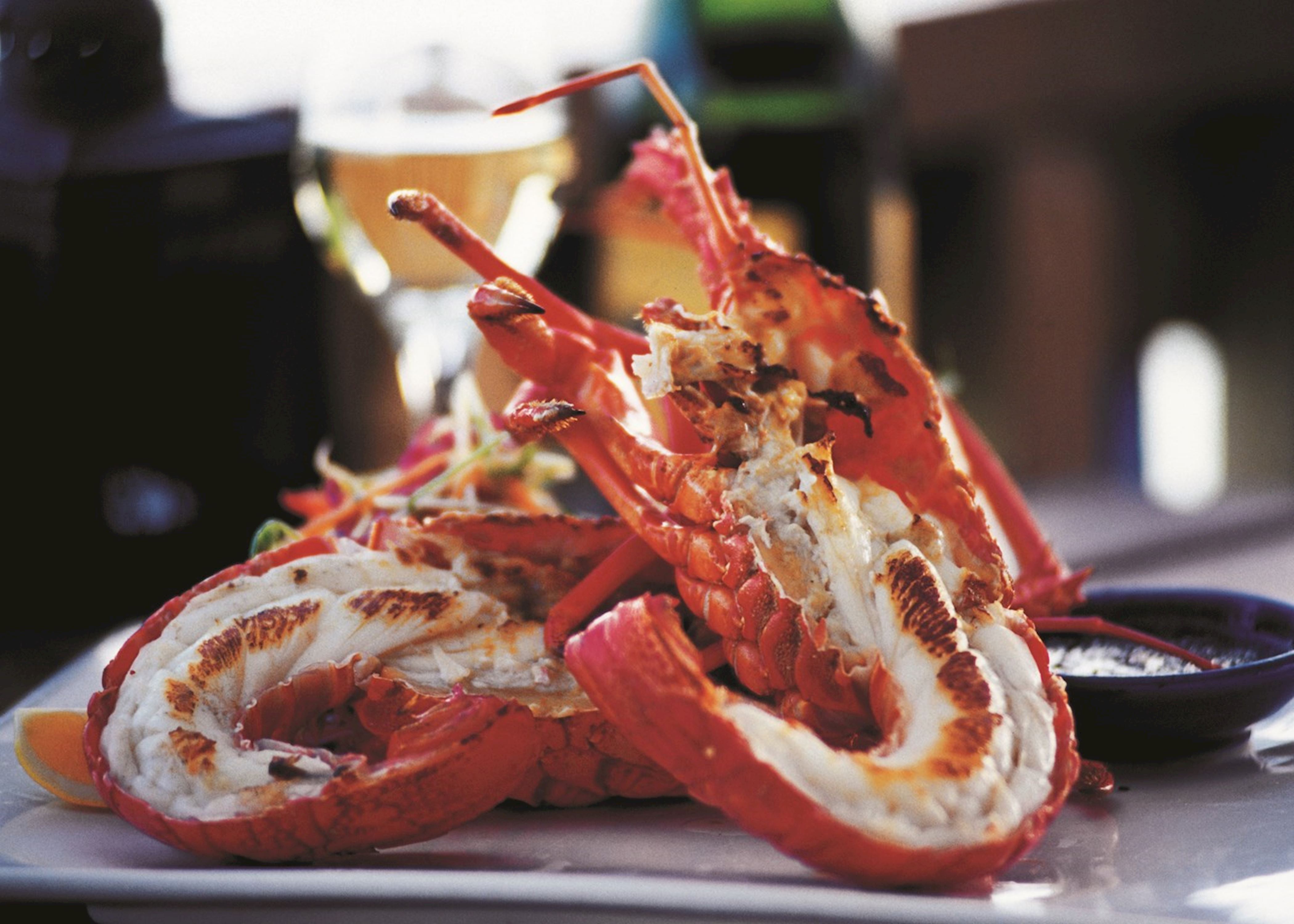 In Māori, Kaikoura translates as 'eat crayfish' — and there is nowhere better to enjoy this delicacy. Stop off at the iconic 'Nin's Bin' crayfish caravan on State Highway 1, claim an outdoor seat and enjoy fresh seafood with stunning sea views.
3. Fly with Food Source NZ
This must be the ultimate indulgent food experience! Enjoy panoramic views on a thrilling private helicopter tour, during which you'll gather fresh food and premium wines. Then marvel as a skilled chef prepares a gastronomic meal for you, after you've landed on a secluded beach or remote mountain top.
4. Have a hangi feast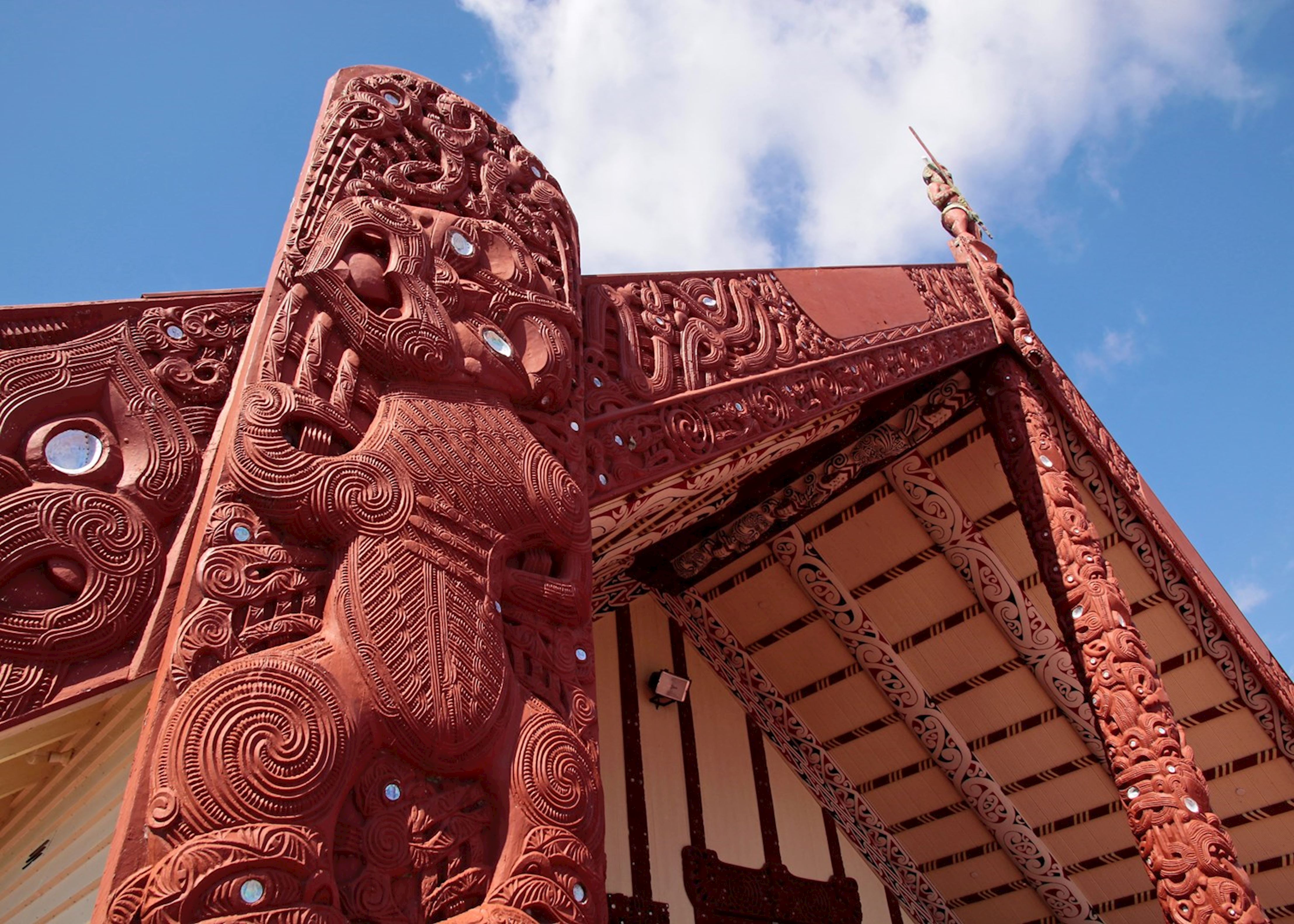 The hangi meal is an important part of a traditional Māori evening experience. Meat and vegetables are slowly cooked underground for hours before being unearthed from the thermal rocks. Enjoy a Māori concert and then indulge in this succulent food.
5. Enjoy lunch at a vineyard
New Zealand produces some of the world's finest wines so why not combine a visit to a tasting room with lunch at a vineyard restaurant? Hawke's Bay, Marlborough and Waiheke Island are top spots for this.
---
5 Top Properties
1. Hotel DeBrett, Auckland
Originally built in 1841 the Hotel DeBrett is one of Auckland's trendiest boutique hotels. The 25 rooms are individually designed, completed in a colorful Art Deco style with bespoke carpets and sumptuous polished black granite bathrooms. At the heart of the hotel is an internal courtyard-style restaurant serving delicious, contemporary New Zealand cuisine.
2. Cobden Garden Homestay, Napier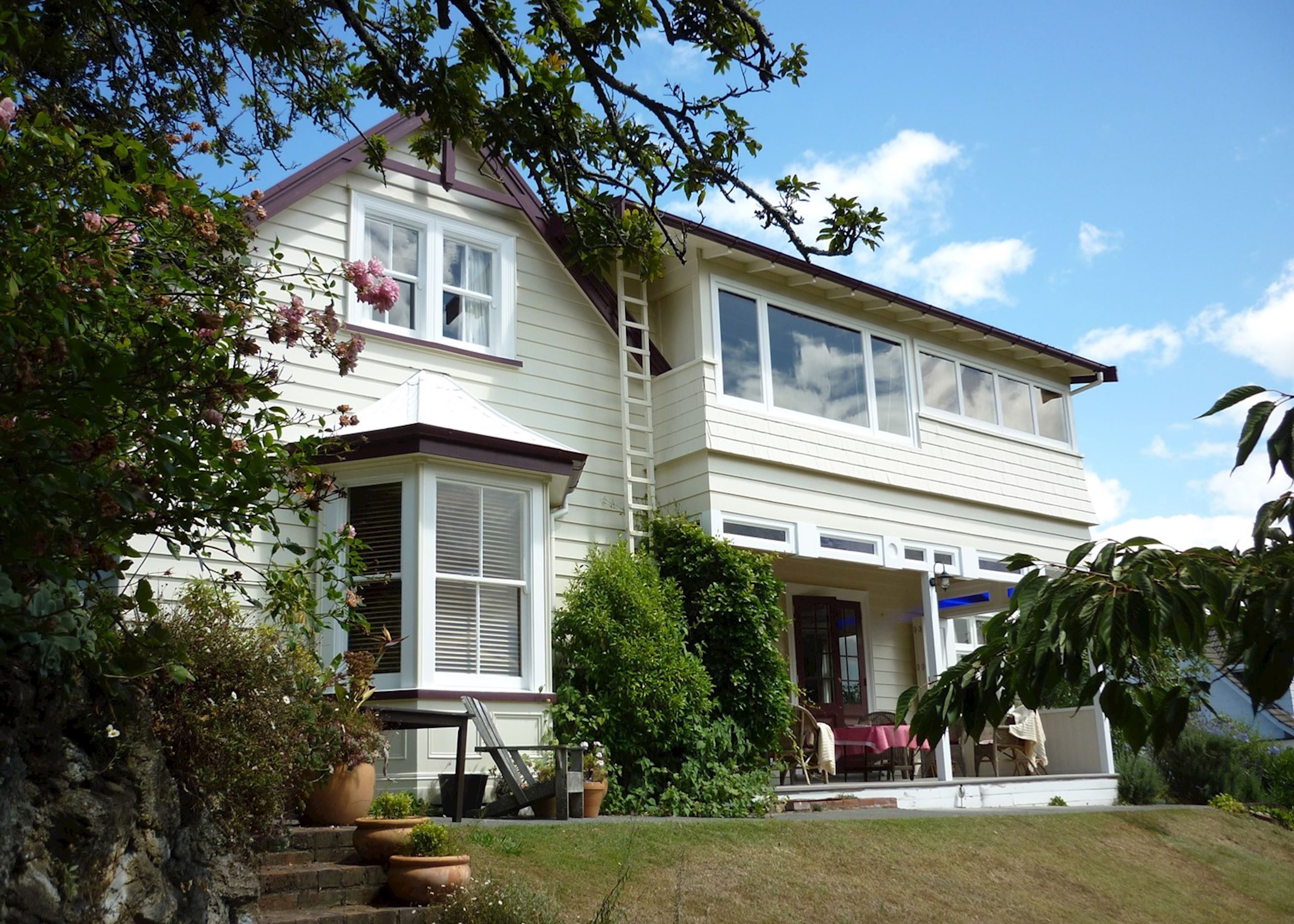 With three rooms and welcoming hosts, a stay here is like a home away from home. Nothing is too much trouble for Phillip and Rayma who make sure you are looked after, providing sumptuous home-cooked breakfasts and complimentary pre-dinner drinks and nibbles.
3. Hapuku Lodge, Kaikoura
Let your inner child out while retaining a level of luxury by staying in one of the purpose-built treehouses at this five-star property. With views over the ocean and the Kaikoura Mountains from your spa bath, this is a place not to be missed.
4. Te Waonui Forest Retreat, Franz Josef Glacier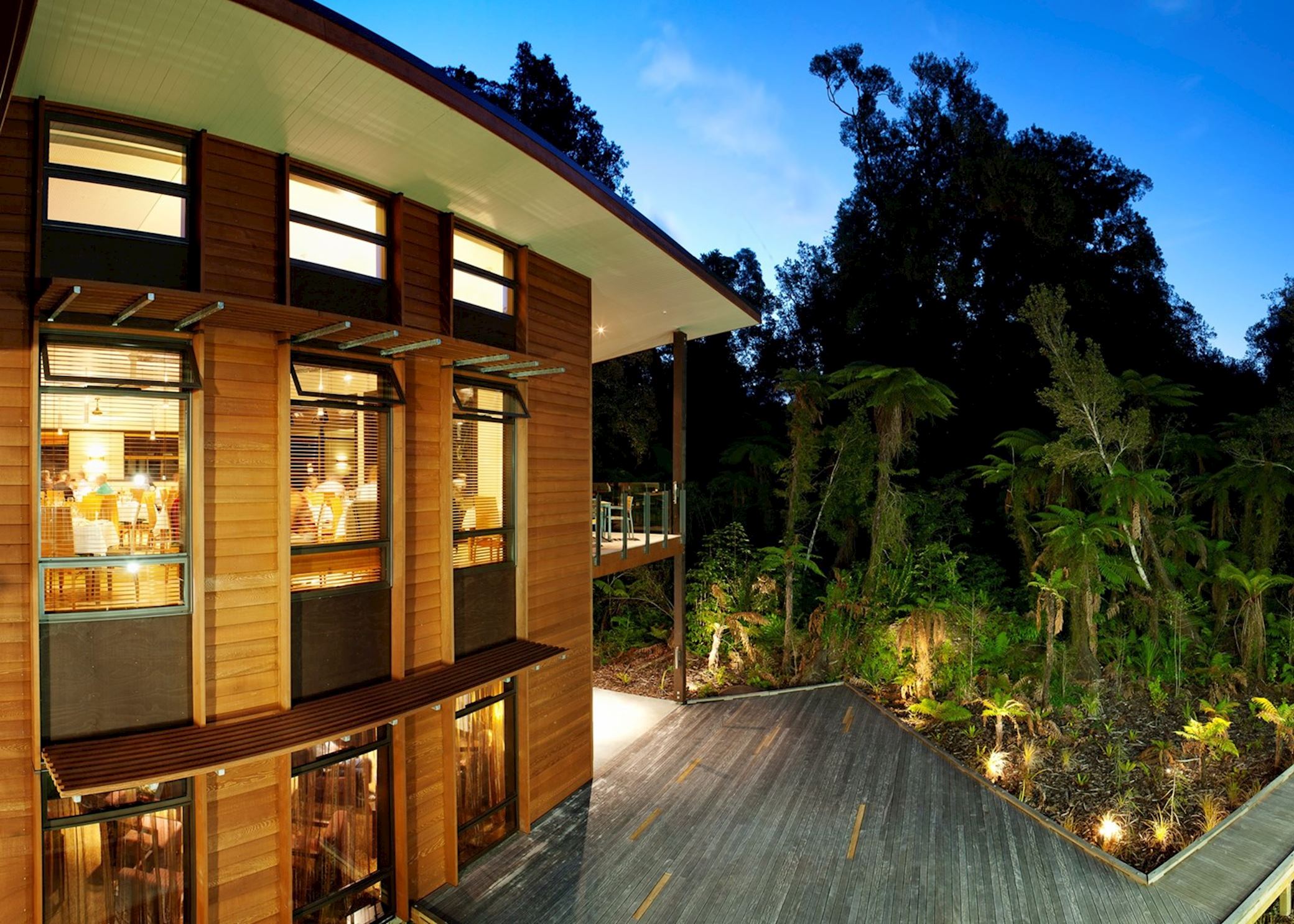 Located along the wild west coast of New Zealand's South Island, Te Waonui Forest Retreat offers levels of comfort and service not often found in this remote area. After a day exploring glaciers, relax with a glass of wine before experiencing the gastronomic delights of the five-course degustation menu.
5. Renmore House, Lake Wanaka
Whether you are here for just the night or for an extended stay, you certainly won't want to leave once you've experienced Rosie and Blair's Kiwi hospitality. Relax in the delightful garden beside the spring-fed creek and let your hosts enlighten you with their local knowledge.
---
5 Top Journeys
1. Drive the Milford Road
The road to Milford Sound, which connects the fiord to Te Anau and Queenstown, is possibly one of New Zealand's best-known drives — and certainly one of its most breathtaking. The route is lined with waterfalls that burst from rocky outcrops, rampant vegetation and dramatic sheer-sided mountains. For many the drive there is just as spectacular as Milford Sound itself.
2. Drive the East Cape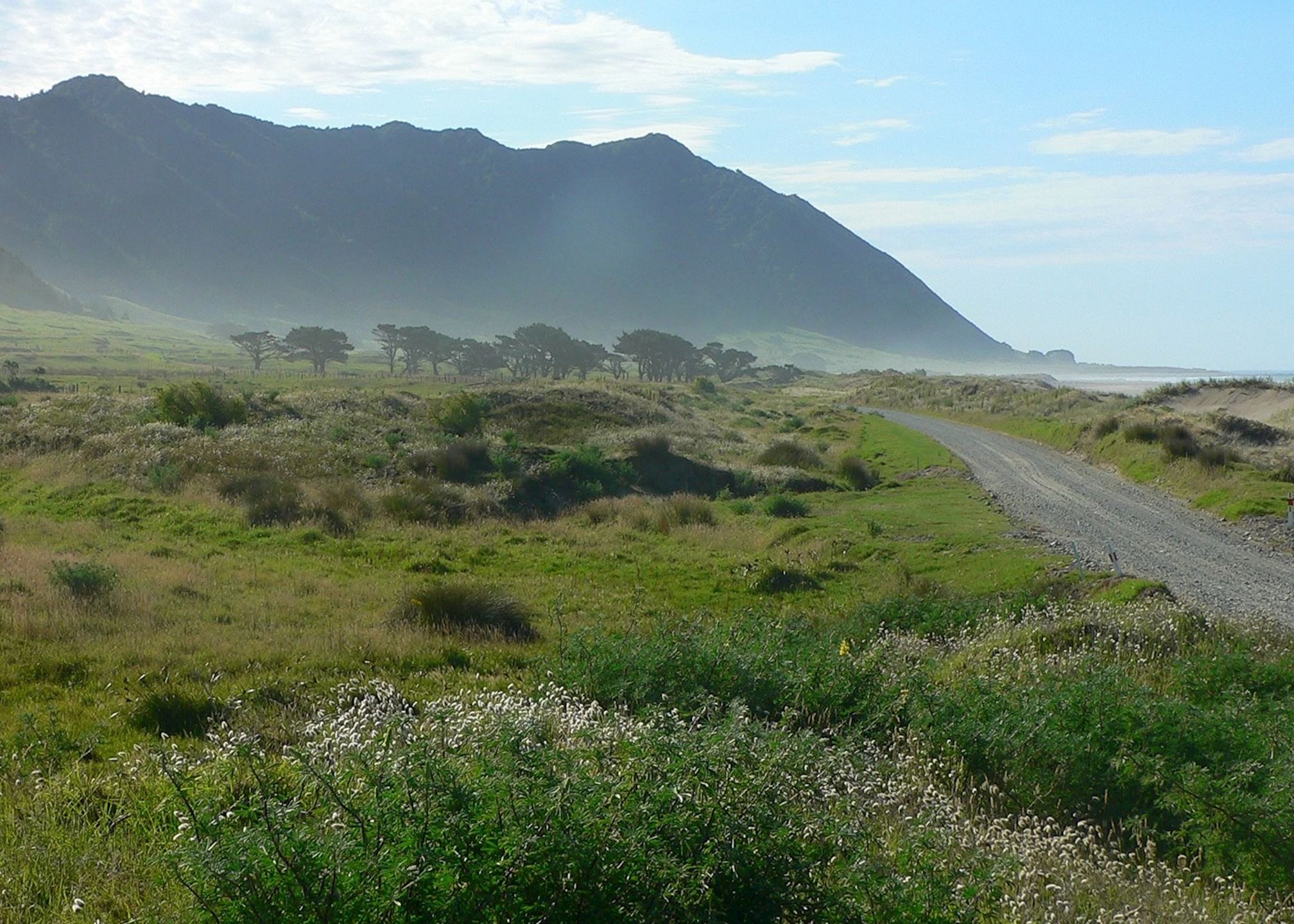 The road around the East Cape of the North Island hugs the coast, cutting high into bluffs and hills, affording spectacular views across the land to the ever-present sea. You will pass through tiny Māori communities with distinctive carved meeting houses and memorials, as well as endless secluded coves.
3. Take the Pacific Coastal Train
Travel along the beautiful and rugged South Island coastline, absorbing the views from the comfort of your carriage. On one side you will see the magnificent Kaikoura Ranges while on the other side the Pacific Ocean crashes against the cliffs, spraying the seals who bask lazily on the rocks.
4. Ride the TranzAlpine Train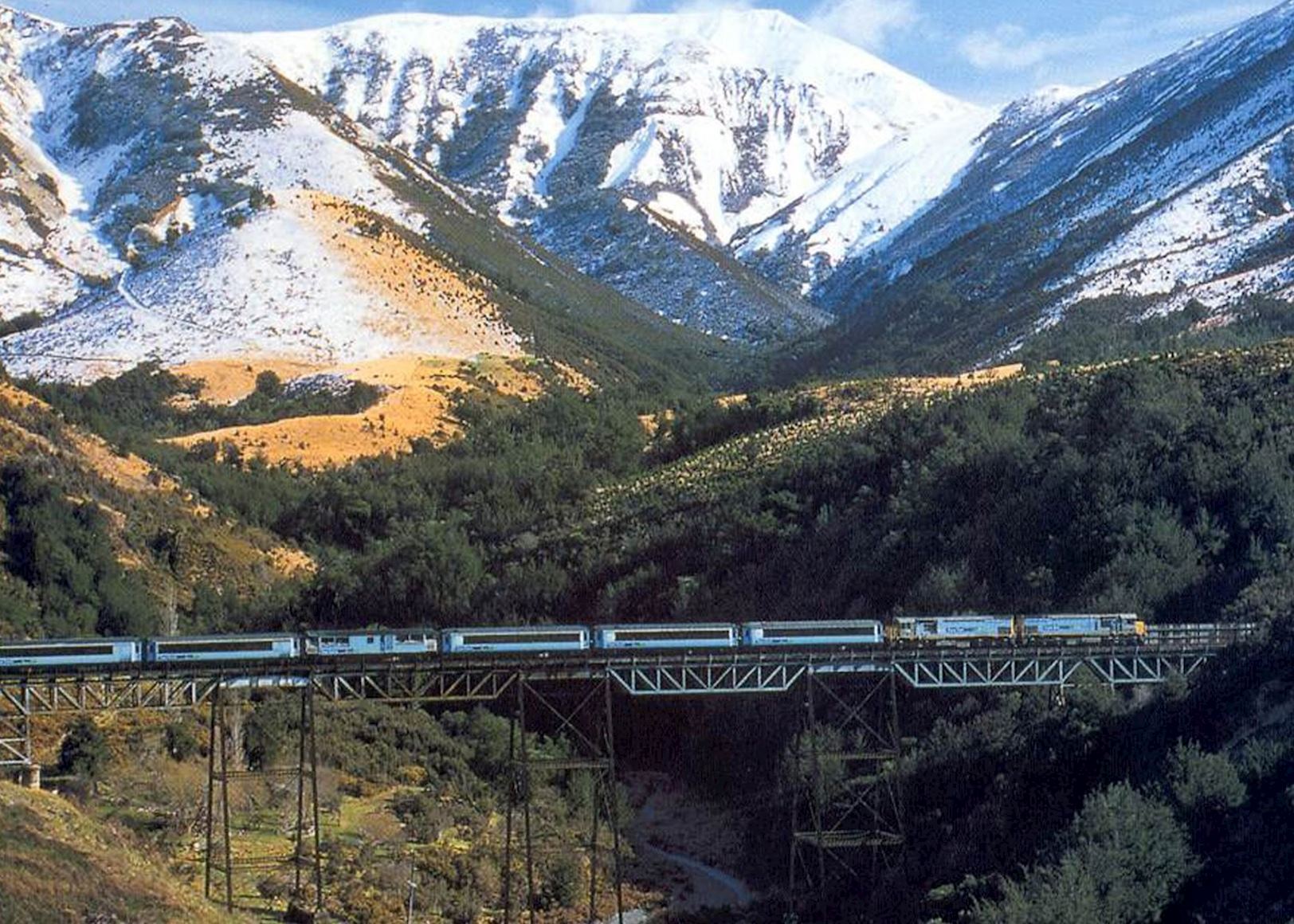 Cutting through the imposing Southern Alps, the TranzAlpine train delivers passengers from the east coast to the west coast of the South Island in comfort. Sit back and relax as you watch the landscape change from the lush green of the Canterbury Plains to the spellbinding scenery of the Waimakariri Gorge and the snow-capped mountains of lofty Arthur's Pass.
5. Hit the scenic roads of the Coromandel Peninsula
The winding roads of the Coromandel Peninsula offer stunning scenery at every turn. Make sure you allow yourself plenty of time to enjoy this drive as you pass hidden bays, mangrove-fringed harbors and pristine beaches.