We've got some flights booked with air miles for Mexico landing March 20th. We are really interested in wildlife and would like to go to Baja (La Paz, Loreto, Magdalena, San Ignacio) and do some whale watching. Is this too late in the whale watching season or would it still be a great experience?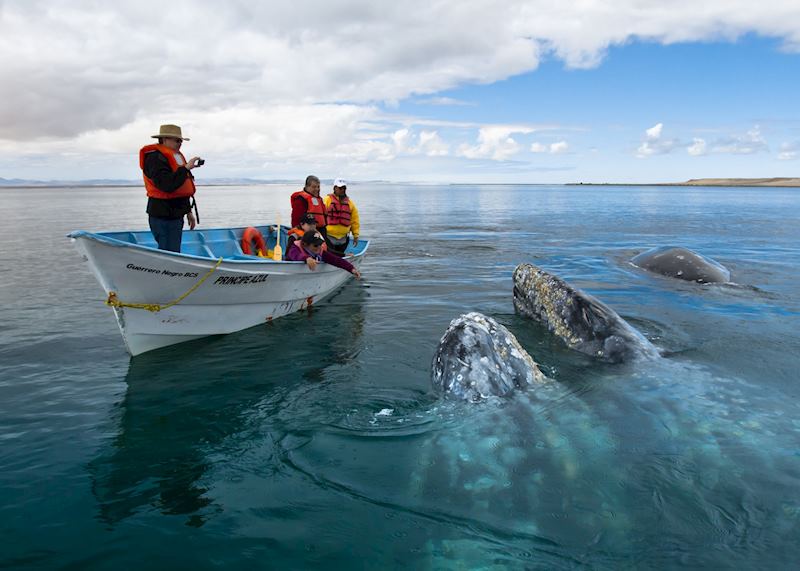 Answer
Dear Mr Cowell,
Many thanks for your inquiry with Audley Travel, and your interest in traveling to Mexico.
The 20th March is toward the end of the whale watching season, however this varies between the locations you are planning to visit, and the types of whales you would like to see.
In La Paz you have the opportunity to visit Espiritu Santo where wildlife is abundant — you might be lucky to spot young manta rays leaping out of the water, sea lions frolicking, dolphins, and several species of bird such as the magnificent frigate-bird, blue-footed boobies, pelicans, vultures and oyster catchers. The Whale Sharks season at Loreto is from December to February.
In Loreto unfortunately you are just missing the best time to try to spot Blue Whales, which are the hardest whales to see as they are in the deepest water, the season for the blue whales runs mid-February until mid-March.
Magdalena Bay you are just missing the best time for the gray whales which are best here until mid-March.
San Ignacio however will still give you a great opportunity to see gray whales. The season for seeing them runs until mid-April. They are in the lagoons to calve and there can be up to 400 whales in the lagoons, so this can really make for a great experience.
I hope this helps with your decision, please do contact me if you would like to proceed. Your trip is less than three weeks away now so you do not have long to wait, so we really should get this booked for you as soon as we can as availability is very limited. It is too late now for us to get you on one of our group tours, however I can arrange a private tour for you, or also a self-drive could be an option if that is something you would consider?