Kerala's trademarks are its food, culture and swathes of waterways, says India specialist Joe. He's deep in planning a sixth trip to Kerala, which will be the first for his girlfriend. He takes us through his itinerary, designed to satisfy both a newcomer to Kerala while finding fresh experiences for a seasoned traveler to the region.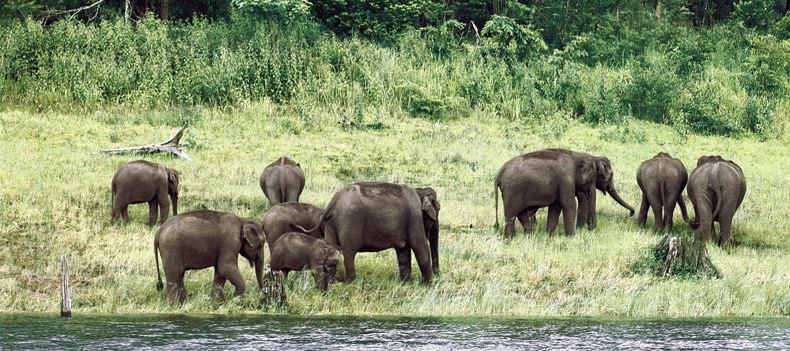 Kerala is about the scent of coconut that heralds each serving of a gently spiced seafood curry. It's criss-crossing the maze of waterways in a houseboat to the beat of local life and trade. It's being welcomed into a local family's home, and it's watching elephants in the wild.
A quick stop in the north
I'm planning a two-week vacation to Kerala, but with a quick tour of the north first. My girlfriend is a first-timer to India and, like for many first-timers, seeing the Taj Mahal is a prerequisite. So this is stop number one and then on to Delhi. It's a 3-hour flight from Delhi to Cochin in Kerala, so it's not an easy endeavor but it's an option to consider when you're planning your trip.
Touring the backwaters on a houseboat
The idea of touring the lagoons, canals and rivers by a houseboat also really appealed — it's very Kerala.
So much of Kerala's daily life is focused around the backwaters, children canoeing to school or fisherman waiting for the next catch. Kingfishers dart by in a bright flash and sea eagles hunt for fish.
You spend the night, eat your meals on board and watch the scenery float by on a private boat, tended to by a three-man crew including the cook. My most anticipated on-board meal is the home-cooked yogurt curry: banana or pineapple lightly spiced and yellow with turmeric.
Watching elephants in the wild
I've booked time in Nagarhole National Park in north Kerala as it takes you away to a quieter region, and it's where you can encounter elephants in the wild. It will be a new discovery for me too, and from what I'm told it's the best national park in the south of India.
The park is very similar to a game drive and it's the occasional sighting ground for tigers. Buffalo, monkeys and birdlife are some of the more guaranteed-to-spot wildlife. This is also where Kerala's flat landscape of glistening water gives way to the mountains.
Homestay with a local family
Keralites were some of the first Indians to welcome travelers into their homes. And one of the best homestays is Dewalokam: it's been a highlight of the trip for many people who've traveled with us recently.
Kerala's tourist board's slogan is 'God's own country' and the families I've stayed with reflect this pride in where they live. They'll treat you with the open-heartedness of a long-distance relative and be your host, cook and local guide.
A homestay is a window into the Keralan way of life. On past homestays I've walked to a local village and taken a boat trip with my hosts and swam in the river. I've even milked their cows.
Time on the beach, and another houseboat
We're ending up by the sea, on the dark sand of Kerala's beaches, which are remote and run for miles.
From here we're taking to Kerala's pea-soup-green backwaters again on another houseboat, the Lotus. This is a quiet stretch, where you'll have the backwaters to yourself, just you and the crew.
When to go
October to March is the best time to go. It tends to be quieter, and it misses the rainy season and its muggy build up. View our full 'Best time to visit India' guide.
Joe's itinerary
Colonial town Cochin
A stopover among the spice plantations at Serenity
Navigating Kerala's backwaters by houseboat
Living with the locals at Dewalokam Homestay
A stay at Tranquil Hideaway Homestay
Tracking wild elephants in Nagarhole National Park
Hitting Kerala's coast at Neeleshwar Beach
Taking to the backwaters again on the Lotus Houseboat
Other ideas for your Kerala itinerary
Enjoy the beauty, traditions and culture of India's southern state Kerala, before four nights of luxurious relaxation in the Maldives.

Discover the main highlights of tropical Kerala including Cochin, the Backwaters and Munnar, with time on the beach to relax at the end of your trip.

A 21-day itinerary covering the highlights of two of India's most diverse and popular states; Rajasthan and Kerala. From the forts, palaces and bustling cities of the north to the tropical Backwaters and tea plantations of Kerala, ending with a relaxing night on the beach.
Further reading