The Indian Ocean's crystal waters, powder-soft sand and incredible marine life aren't just restricted to the Maldives. Zanzibar offers all of this and more.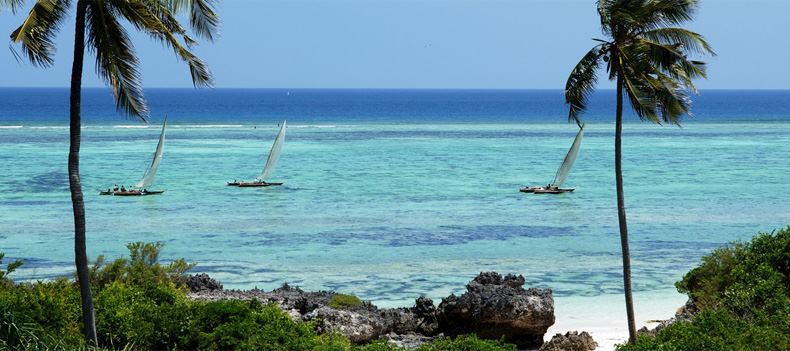 The Maldives
Many of our travelers have expressed interest in the amazing beaches and waters of the Maldives but are worried these small islands won't have enough to keep them occupied.
While the Maldives has some of the best snorkeling and diving in the world, for those after that added element of exploration, our answer is Zanzibar.
Zanzibar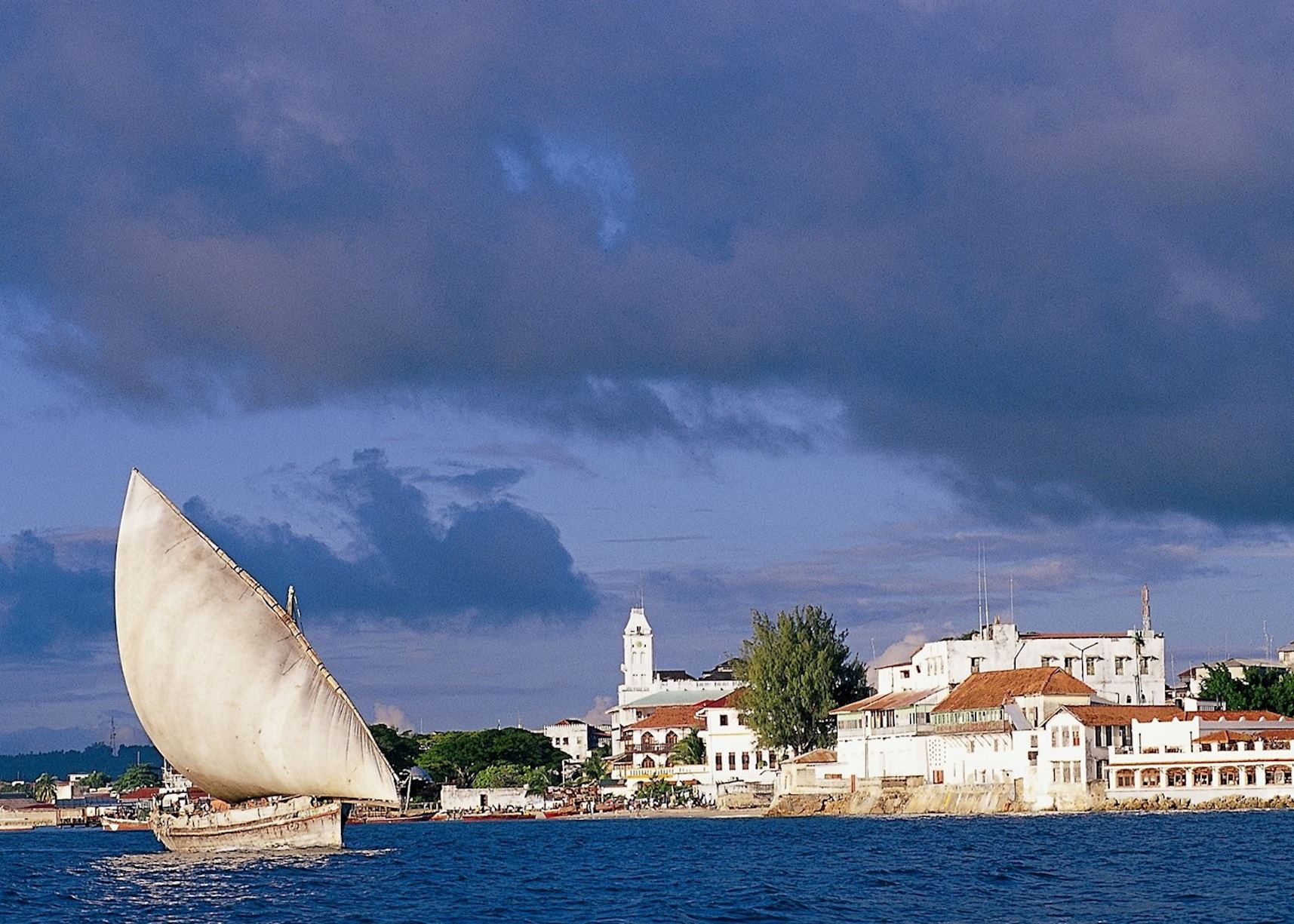 With a trading history stretching back 2,000 years, Zanzibar is rich in Arabian and Indian influences. In Stone Town, narrow alleys lined with intricately carved doors lead to old sultans' residences while dotted around the island are small fishing villages and spice plantations of nutmeg, clove and cinnamon.
And of course there are the beaches: miles of soft, white sand leading to turquoise waters lined with offshore reefs. Marvel at the sunset from the beach and watch as hundreds of traditional dhows set sail into the distance.
Zanzibar is also excellent value for money and can be easily combined with time spent admiring Africa's incomparable wildlife on safari.
Baraza Resort & Spa
The latest addition to our collection in Zanzibar, Baraza Resort & Spa, is set on one of Zanzibar's finest beaches and offers a deeper understanding of the island.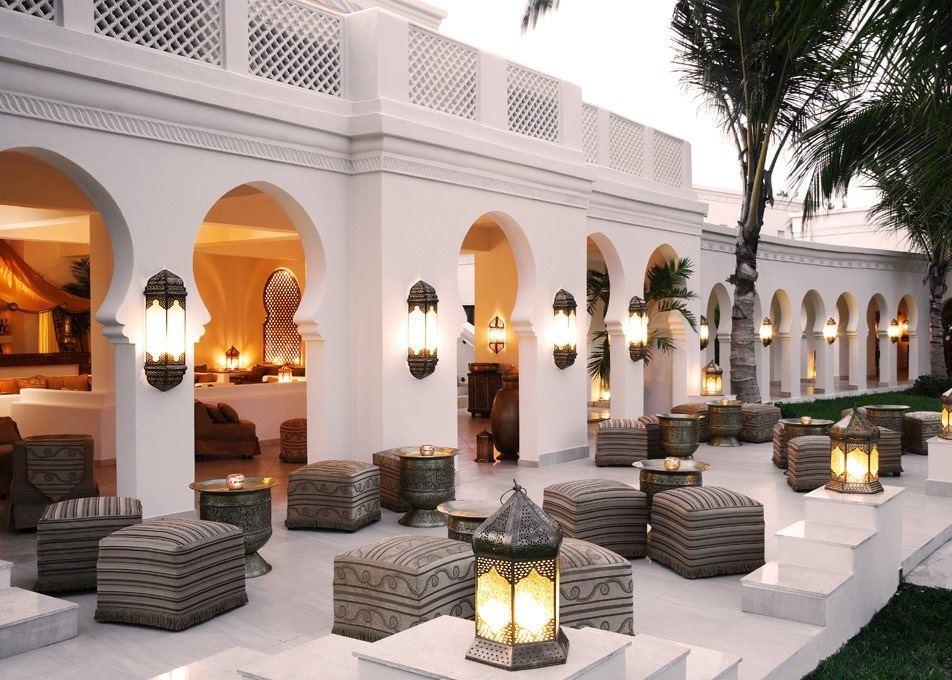 With a distinctive Zanzibari style blending Arabic, Swahili and Indian influences, the hotel certainly reflects the island's history and rich culture. Echoing the architecture and opulence of a Zanzibari sultan's palace, the resort is decorated with intricate carvings, beautiful antiques, sweeping archways and handmade furniture.
Just offshore, a coral reef stretches the length of Zanzibar's east coast, and at low tide you can take a guided reef walk. The Indian Ocean is rightly renowned for its incredible diving and the hotel has an excellent dive center. Turtles, rays, dolphins and reef sharks are just some of the marine life you can spot.
The resort has strong links to the local community and runs a charity for nearby Bwejuu Village. If you would like to visit with a local guide, the hotel will happily arrange this, along with visits to spice plantations, sailing trips on their dhow and even lessons in climbing a coconut palm or Bao, a fun African board game. The hotel also preserves traditional art forms, supporting local craftsmen and hand artists.
Game for a change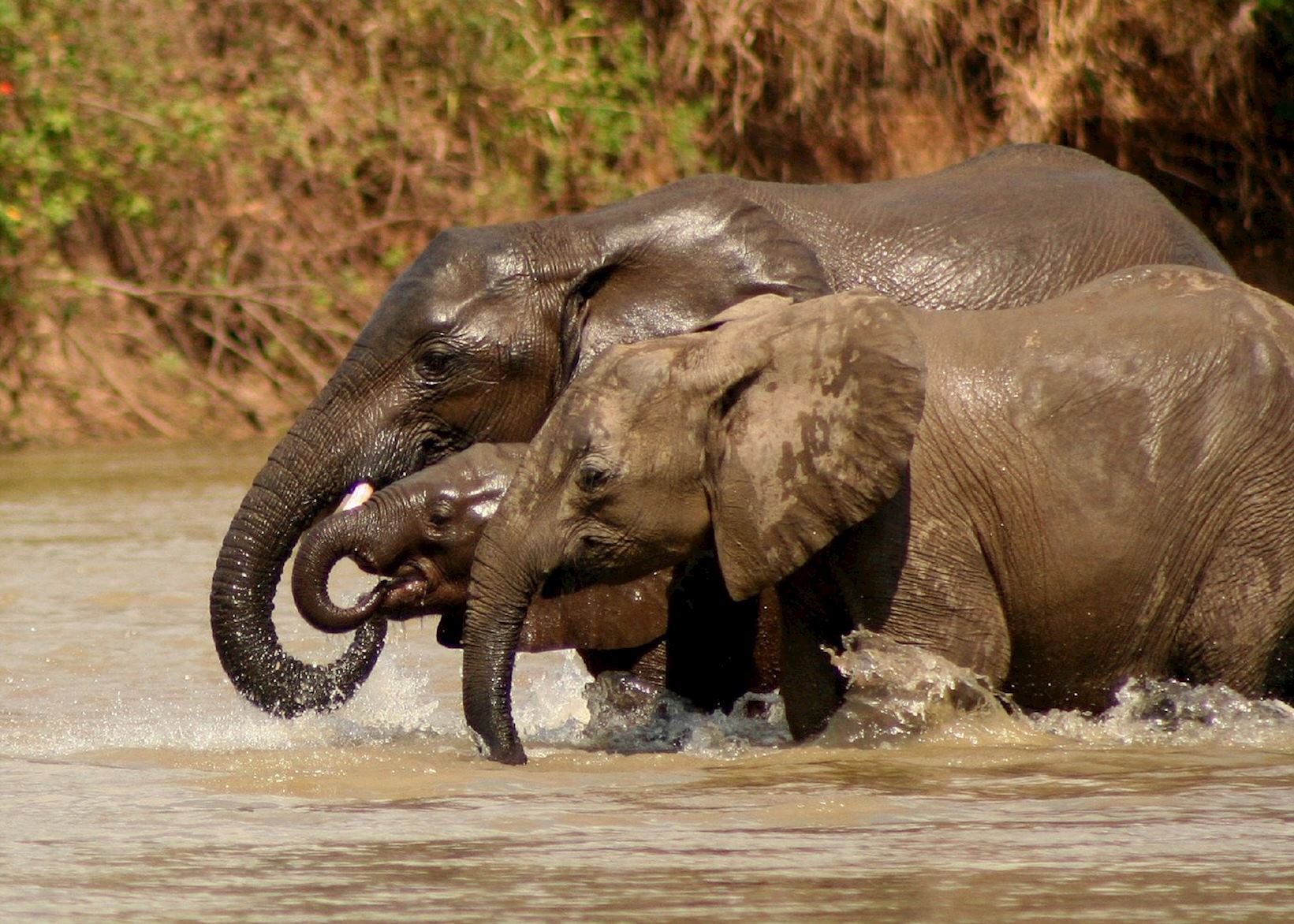 A few days on safari is an ideal combination with Zanzibar's beaches.
Both Selous Game Reserve and the Mara North Conservancy, bordering the Masai Mara, offer game viewing without the crowds.