Singapore then an Indonesian island, Hong Kong ahead of an infinity pool in Vietnam's Hoi An or Kuala Lumpur before the wilds of Borneo. Asia's megacities can act as gateways to exploring the region's less frequented beach locations. Our beaches specialists share their ideal pairings.
Hong Kong and Hoi An, Central Vietnam
Two-hour flight from Hong Kong to Da Nang then an hour's drive to Hoi An.
The tempestuous history of Southeast Asia can be traced through the ports and docks where fortunes were made, immigrants settled and cultures merged. Key settings on this timeline, cosmopolitan Hong Kong and backwater Hoi An make for an intriguing pair. Spend a weekend in the city before relaxing by Hoi An's long ribbon of flaxen sand.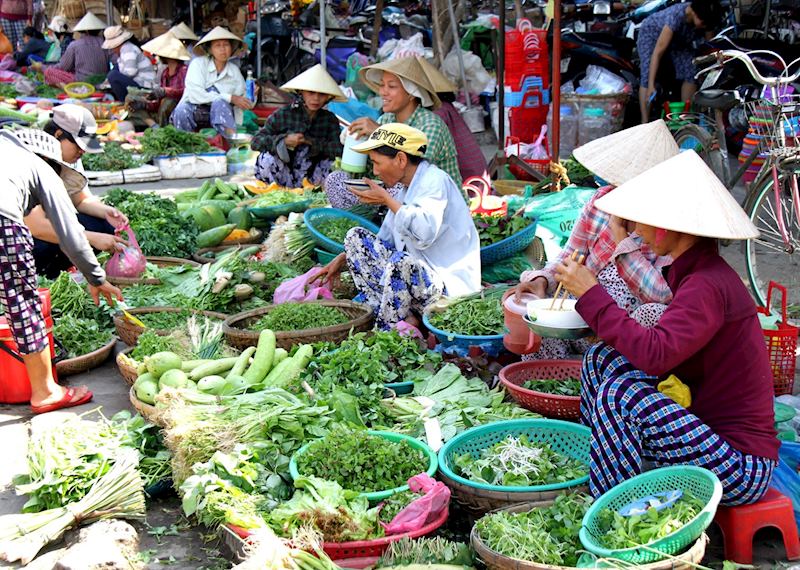 A weekend in Hong Kong
Hong Kong has made up for its relatively compact size by reaching upward in a collection of ever-swelling skyscrapers and high-rise superstructures. Because of its scale, and its efficient transport system (the MTR), it's a city you can get to know in a couple of days.
Where to stay in Hong Kong
Staying at the Langham, you get a feel for Hong Kong's east-meets-west persona, where Wedgwood china sits atop Ming-inspired lacquered tables under crystal chandeliers. The hotel's three Michelin Star restaurant, T'ang Court, prepares Cantonese specialities alongside Palm Court, which serves a very British afternoon tea of scones and clotted cream.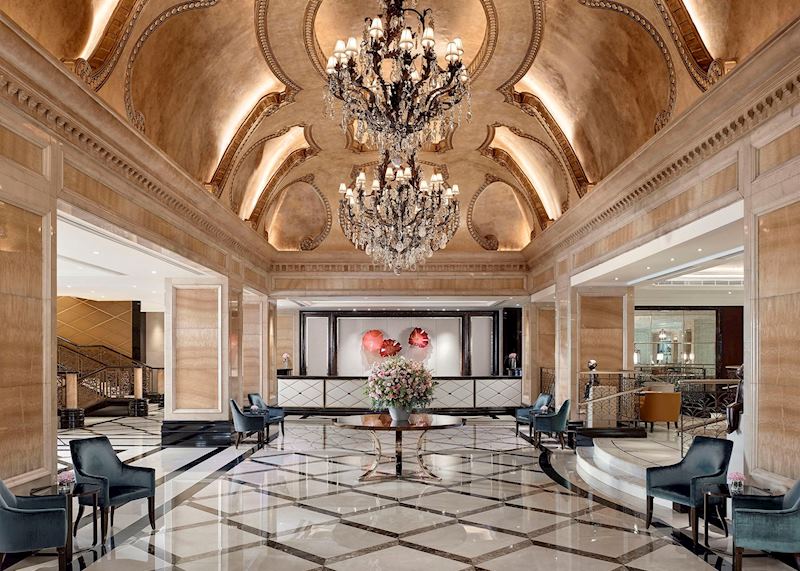 The best way to see Victoria Harbour, which was instrumental in Hong Kong's growth as a British colony, is on the Star Ferry. Book a round trip and you can enjoy an hour's tour of the waterway. Each evening, the skyline is lit up with 'A Symphony of Lights', a multi-media laser show. You can take an evening ferry tour to watch it from the water or dine at one of the restaurants in Harbour City — I ate at Aqua, which has uninterrupted views.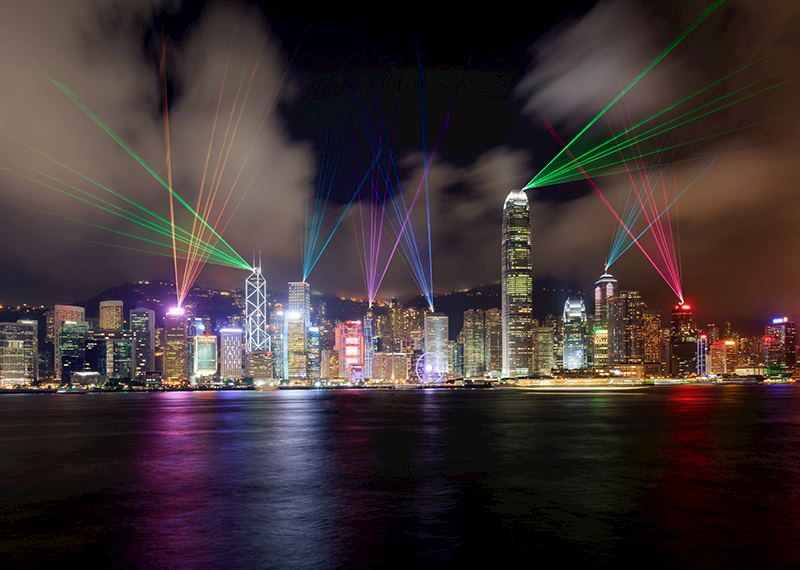 Onward to The Nam Hai, Hoi An
The Nam Hai occupies a private, secluded part of Ha My Beach, one long ribbon of silky-soft sand that stretches from the north of Hoi An to the Thq Quang Peninsula. Its Vietnamese-inspired villas are set in extensive gardens, and a series of infinity pools lead down to the beach.
Your days can pass in a haze of yoga, snorkeling, spa treatments and beach barbecues. But, I'm drawn here by the small city of Hoi An, a 10-minute drive away. As much as Hong Kong embraces all things modern, Hoi An remains traditional. Its wooden-fronted shophouses and merchant homes gained UNESCO World Heritage status in 1999.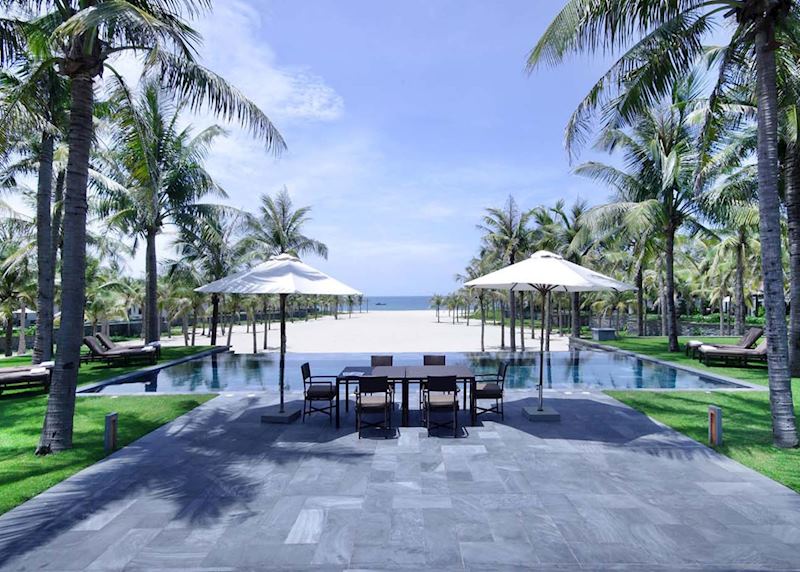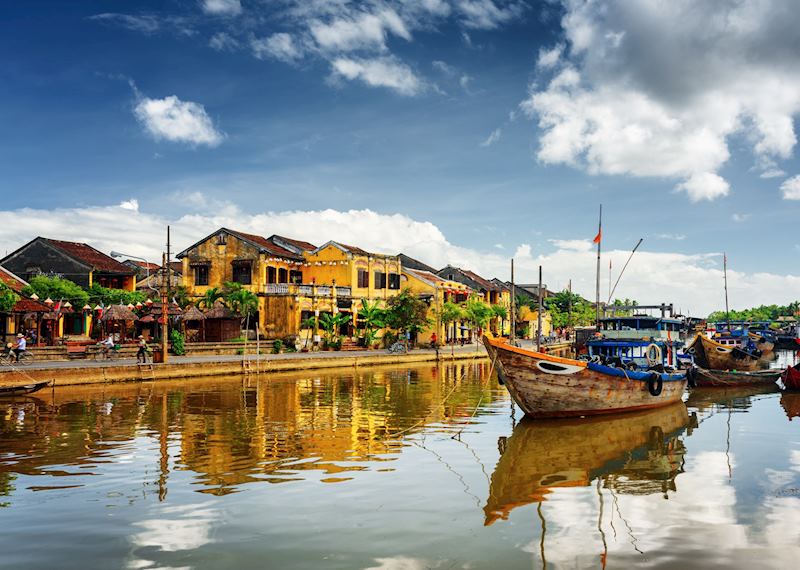 You can spend the day wandering the narrow streets perusing the tailors — silk originally drew traders here — as well as sampling the region's food. Cao lau is the signature dish: noodles made with pork, green seasonal vegetables and topped with crispy rice paper. In the evening, thousands of lanterns in every shade light the city.
Singapore and Lombok, Indonesia
Around a three-hour flight from Singapore to Lombok, then a two-hour drive to the north coast.
Ever since Sir Stamford Raffles arrived in Singapore in 1819 to build a new British port, it has been a gateway for exploration. Steamships no longer ply wealthy colonialists across the straits, but with the extensive connections from Singapore's airport, modern-day wayfarers have far more options. After visiting Singapore, you can fly to Lombok in under three hours, to Indonesian indigo waters and golden sands.
A weekend in cosmopolitan Singapore
Everything seems to work in Singapore. From the gleaming MRT train system to the clearly signposted streets, the city runs to the quiet hum of efficiency. This makes it easy to explore unguided, although I suggest taking a couple of guided tours. At times, Singapore can seem a little sterile, and a good guide can scratch the surface.
Walking tour of Tiong Bahru
Thwarted by high living costs, most Singaporeans live on the cheaper outskirts of the city. If you fly over the island, you'll see cluster after cluster of housing estates spidering out into the countryside.
Tiong Bahru was the first of these suburbs, lined with rows of Art Deco shophouses, bookshops and French cafés. Walking around the district with a local guide, you'll spend a morning eating pastries at the family-run Galicier Bakery, browsing the antique shops and visiting local temples, such as Qi Tian Gong. From the entrance, it looks a bit like a restaurant, with its red awnings, plastic chairs and outside tables. The Taoist temple is dedicated to the monkey god, who has 72 different forms, many of which decorate the temple's incense-shrouded shrines. A World War II air-raid shelter survives around the corner.
Singapore food tour
To get to grips with Singapore's multicultural community: start with the food. I took a food tour with a Malay and an Indian guide, both second-generation immigrants, who were just as enthusiastic about Chinese and Peranakan cooking as their ancestral cuisines.
The tour starts with a cup of kopi. Coffee, not tea, is the national drink of Singapore. The beans are roasted with butter, giving them a browned, caramelized edge that's complemented by the sweetness of condensed milk (never fresh). Each coffee house has its own carefully guarded kopi recipe. The drink is served in a small floral-printed mug, made of thick china to keep the drink piping hot.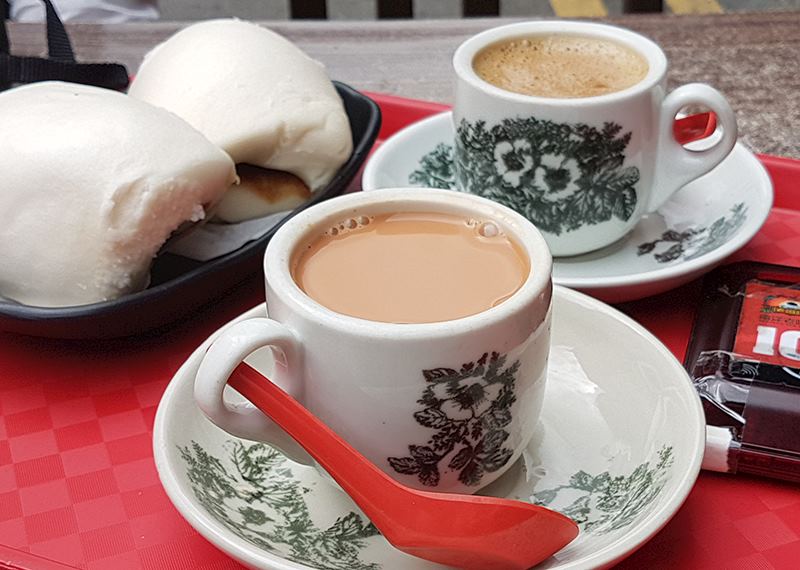 After coffee, you walk the tiled floors of the Geylang Serai Wet Market, passing piles of fresh seafood, neat towers of fruit and vegetables, and bunches of herbs. On the second floor was a veritable buffet of dim sum, noodles and onde-onde (a Malaysian-inspired pastry filled with palm sugar). My guides encouraged me to try what looked like a wrinkled, green omelet: it turned out to be kueh dadar: a delicious pancake filled with a bright pink coconut filling.
Where to stay in Singapore
The Fullerton Hotel is a colonial relic in Marina Bay, strides away from the neoclassical Victoria Theatre and the critically acclaimed National Gallery Singapore. Despite the molded ceilings and crystal chandeliers in the communal spaces, the rooms are surprisingly contemporary.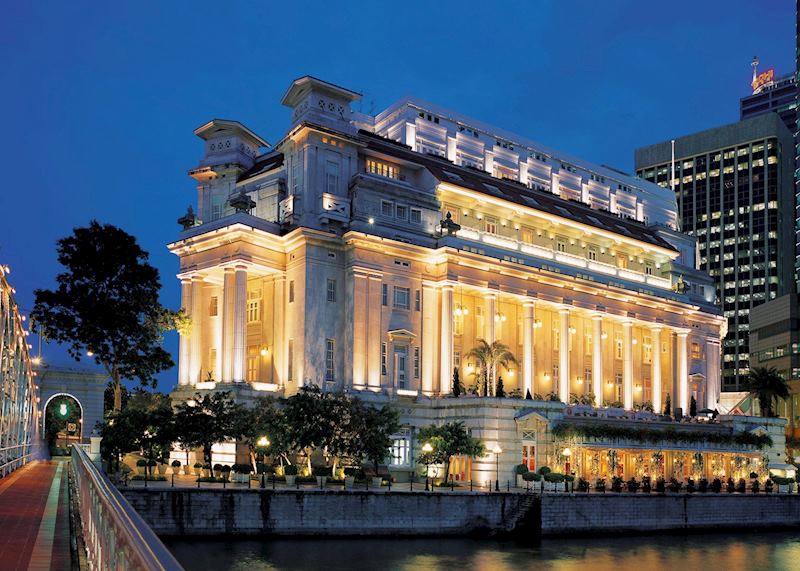 Singapore's well-connected transport network makes it easy to stay outside the main districts. Villa Samadhi, named after the highest state of meditation, is in Labrador Nature Reserve, a 15-minute journey southwest from the city. With just 20 rooms, it's a peaceful retreat with teak antiques, four-poster beds and thoughtfully placed orchids.
Onward to Tugu, Lombok, Indonesia
Tugu Lombok runs astride a private white-sand beach on Lombok's often ignored north coast. The resort has been built as a monument to Indonesian arts, crafts and architecture. At times, it feels more museum than hotel.
Each villa and suite has been designed to reflect a traditional architectural style. For instance, the Kampong Lombok Bungalows look like Lombok village houses (although a tad more luxurious).
You can devote some time to learning local traditions, including cooking lessons and pearl cultivating classes. There's also djamboe herbal drink tasting, where you prepare this form of traditional medicine made from herbs, roots and flowers. And, for a celebratory dinner you can dine on the ocean in a dragon boat made from intricately carved teak.
A 20-minute cruise from the hotel's jetty takes you to the Gilis, a trio of tiny islands surrounded by a healthy network of coral. Book a guided tour and you can spend the day hopping between them, snorkeling or diving. You're likely to spot green sea turtles soaring through the seagrass beds off the north coast of the largest island, Gili Trawangan.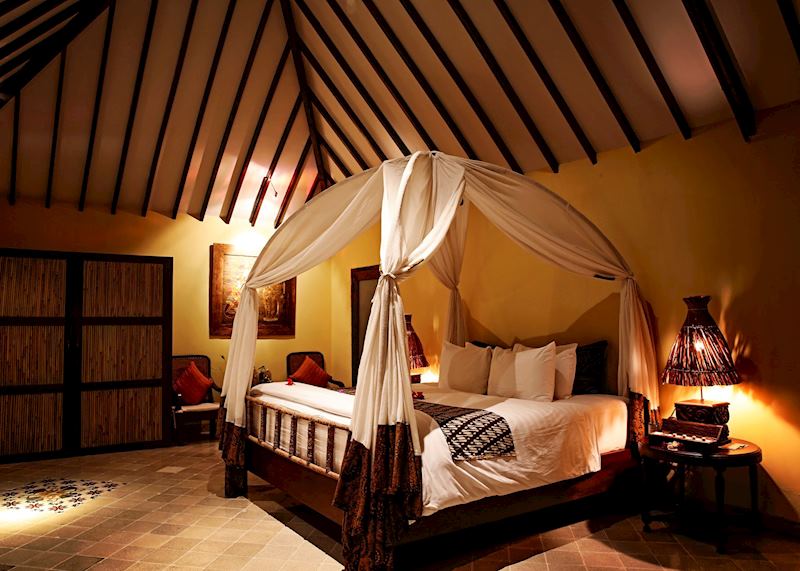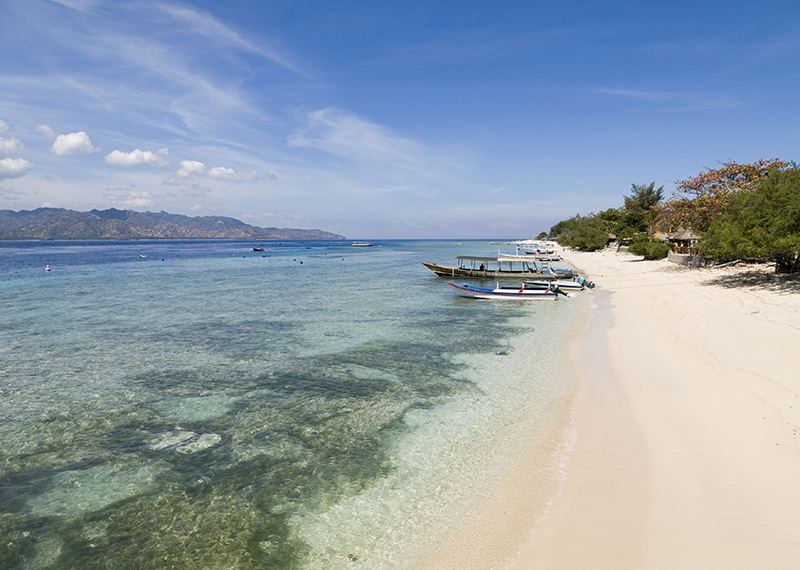 Kuala Lumpur and Malaysian Borneo
Just over two hours' flight from Kuala Lumpur to Kota Kinabalu, then a short speedboat trip to Gaya Island.
Malaysia is a country hewn in two by the South China Sea, but it's not just geography that separates the peninsula from Malaysian Borneo. Kuala Lumpur, nicknamed KL, is a city rushing headlong into the future; the only thing that rushes in Malaysian Borneo is a gecko. Combine an urban stay in KL with languid days on one of Borneo's beaches and you can appreciate both sides of the country.
Big-city adventures in Kuala Lumpur
Kuala Lumpur tends to get compared with nearby Singapore, but once you've seen the traffic jams or attempted to squeeze into a monorail carriage it's clear that KL is very different. If Singapore is sensible, KL is its impatient, energetic brother. You could cover the highlights of central KL in a couple of days, but, with so much to explore on the outskirts, I suggest a longer stay.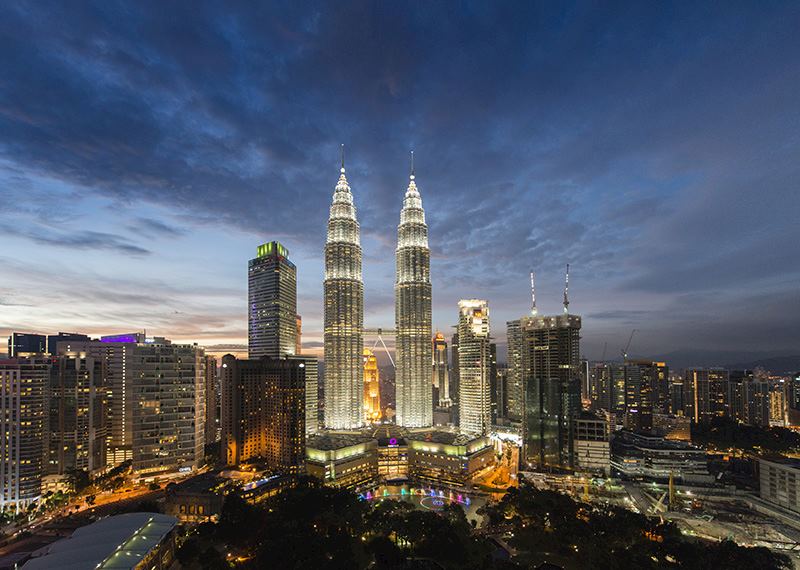 The monorail system makes it relatively simple to hop around the city, and many regions are easily navigable by foot. I'd make time for some self-guided wandering through Chinatown, where you can veer between incense-clouded temples and stalls piled high with fruits and flowers.
For the best views across the city, I opt to visit the Menara Tower. Because it's on a hill, the tower is the highest building on the skyline, and looks out across the taller Petronas Twin Towers (there's also less queuing and more flexibility than the Petronas experience).
Kuala Lumpur food tour
Southeast Asia has a thriving street-food scene, but in KL it's more a way of life. All the community comes together each evening to eat, and a street-food tour introduces you to KL's multiculturalist population, as well as helping you get your bearings. To avoid the midday heat, I suggest taking an evening tour.
I began my tour at Jalan Alor, a long pedestrian street that's brightly lit at night by hundreds of hawker stalls. My guide, who lived close by, proudly announced that he'd tried every single satay stall on the street and would take me to the best. Soon, I was sitting at a table with a pile of chicken and mutton skewers in front of me alongside a bowl of satay sauce. Knobs of fat are cooked between each piece of meat making it particularly tender, and the sauce was the best I've tasted.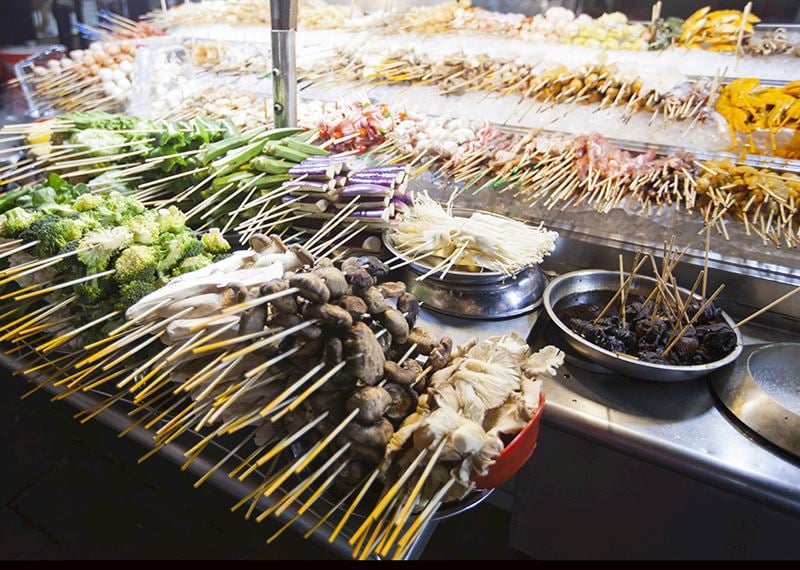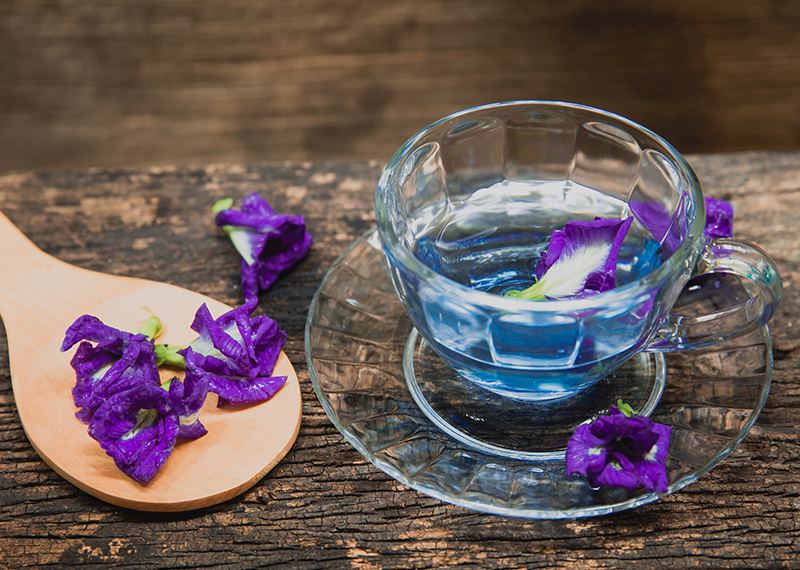 You can also try otak otak, a Peranakan (straits-born Chinese) dish of spiced fish that's served in a palm leaf and siu bao, a Chinese pork-filled bun with a browned pastry skin. I finished the evening with a cup of butterfly pea tea, a luminous blue drink made from the petals of the butterfly pea vine.
Tour of Kampung Baru
At the turn of the 20th century, the ruling British demolished the colonial-built properties on the central district of Kampung Baru, turning it over to the Malay people. So many Malay had left the city to live a more traditional lifestyle that the British felt this was the only way to encourage them back. The scheme worked: an enclave of stilted wooden houses, mosques and markets were quickly erected.
These buildings still exist in a low-rise community where chickens dart about underfoot and most families have their own vegetable plot. I took a tour of the district with a local Malay guide, who explained how the traditional houses are built — mostly from reclaimed wood — and how the area's elders are clinging onto the land, despite approaches from developers. You can visit the wet market and mosque, and pop into a roadside café (usually, the only non-resident in there).
Where to stay in Kuala Lumpur
There's no shortage of places to stay in KL. For location, try the Mandarin Oriental, which is a few minutes' walk from the Petronas Twin Towers. Book into a Club Room for access to a quieter room for breakfast and a complimentary afternoon tea. The grande dame of KL is The Majestic Hotel, built in 1932. Waistcoated butlers serve afternoon tea in a Regency-style tea room and rooms are furnished with Persian rugs, Chinese lamps and colonial white-wood panels.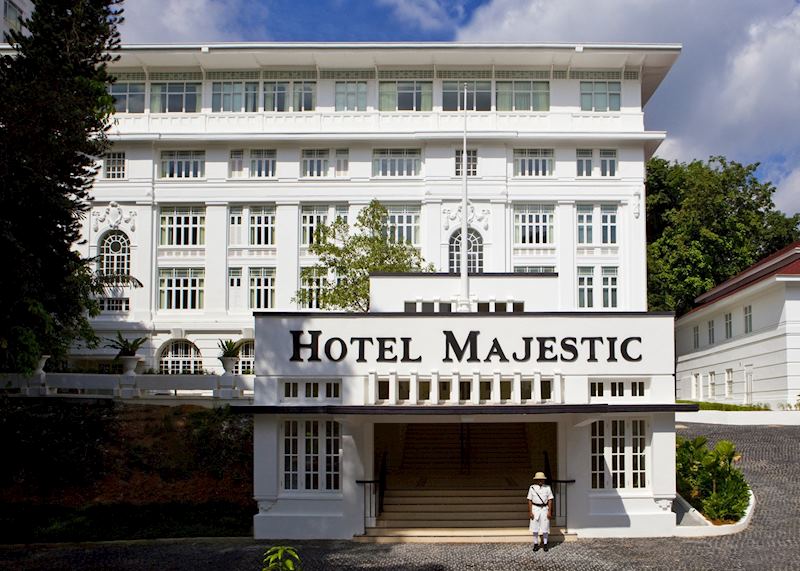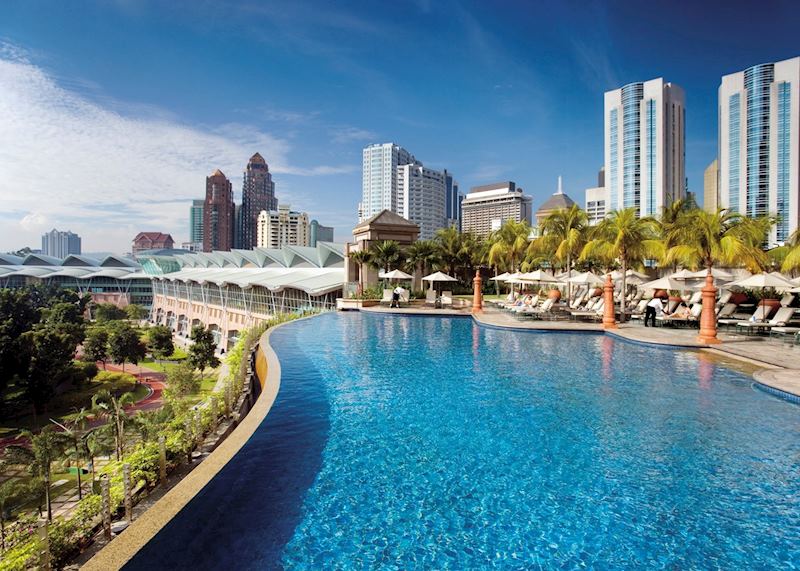 Onward to Gaya Island, Malaysian Borneo
Just across the water from the town of Kota Kinabalu lies Gaya Island. Proboscis monkeys roam its forests, where you can hear the screech of the rhinoceros hornbill.
As you approach Gaya Island Resort by speedboat, it takes a while to spot the villas that poke out between the jungle canopy. Moments after docking at the pontoon, I'd spotted a reef shark and a shoal of angelfish in the water.
Conservation efforts keep the inland jungle pristine, with the hotel built on the fringes of the coastline. A pool area leads onto a narrow beach, from where you can view the venerated peak of Mount Kinabalu.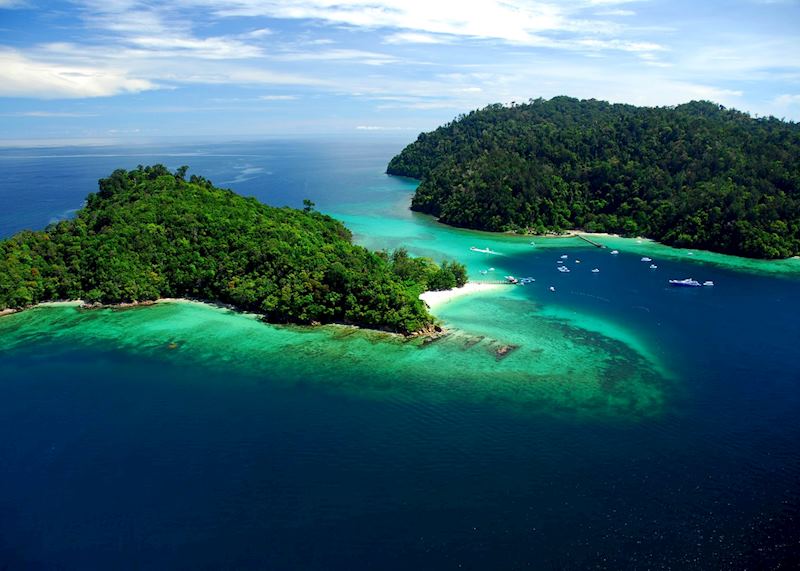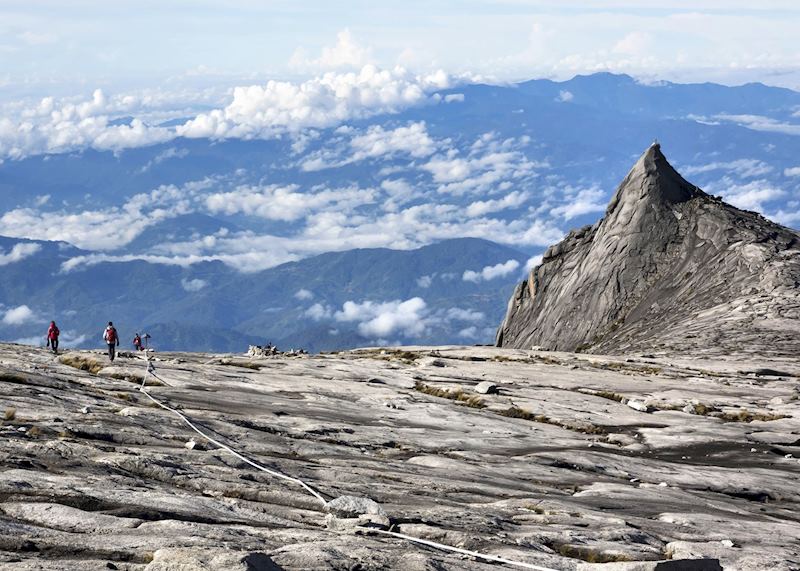 A boat runs regularly to Tavajun Bay, the resort's second beach in a quiet cove next to the Marine Centre and an alfresco restaurant (that serves the biggest prawns I've seen). I'd make the effort to visit, as few guests do.
It would be easy to dedicate all your time to relaxing, but there's an extensive schedule of activities to dip into, from cooking classes to yahai paupan, a gentle workout (involving group laughter and pretending to be a crane).
The daily guided nature walk takes you into the depths of the dipterocarp forest in the company of the resident naturalist. You can also kayak through mangrove tunnels that surround the resort.
Trip ideas for Asia's best city and beach combinations

Start thinking about your experience. These itineraries are simply suggestions for how you could enjoy some of the same experiences as our specialists. They're just for inspiration, because your trip will be created around your particular tastes.
View All Tours in Southeast Asia