Specialist Rebecca suggests how to spend 48 hours in Malaysia's capital city.
An ultra-modern capital with one foot in the past, 'KL's' shiny skyscrapers loom over the old city, home to local enclaves, ancient temples and traditional Malay architecture.
Day 1
7am
Enjoy breakfast at your boutique hotel. Villa Samadhi is set in quiet surroundings on the fringes of central Kuala Lumpur — a perfect base for exploring.
8am
Start your day early with a short taxi ride to the 'village within a city' that is Kampung Baru. This Malay enclave has managed to fend off the attentions of local developers, who have transformed the surrounding area, and its low-rise buildings are a pleasing contrast to the many skyscrapers that now overlook them. Here you'll find examples of Malay architecture and hawker stalls offering some of the best local delicacies.
10am
Head over to the iconic 452 m (1,483 ft) high Petronas Towers — once the world's tallest buildings. Climb to the observation deck (to avoid the queue, purchase tickets in advance), where you can look out and trace your steps from earlier in the morning.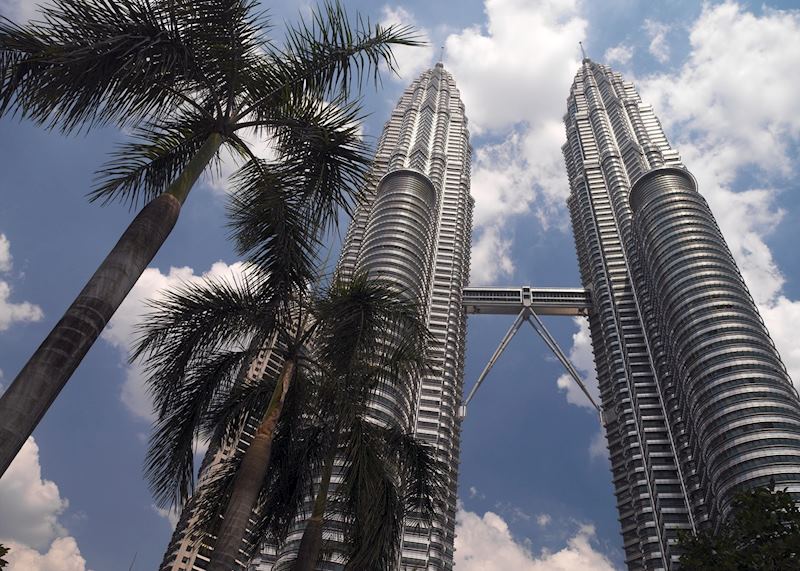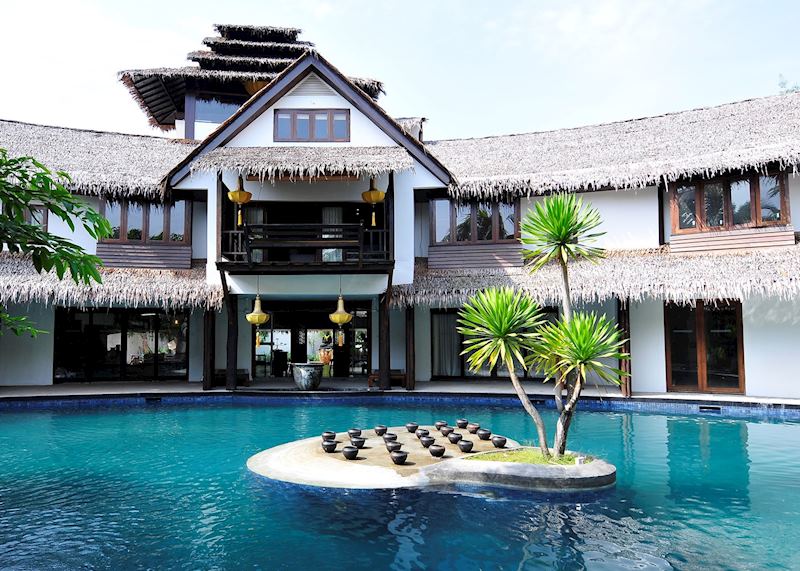 12:30pm
Avoid the intense afternoon heat by seeking refuge in one of the nearby shopping precincts, such as KLCC or Pavilion. If you're not ready to stock up on souvenirs or luxury items, then the vast food courts, for which they are known, make a great spot for lunch.
3pm
Kuala Lumpur is easy to navigate. It doesn't take long to get your bearings or master the efficient public transport system, but it often costs the same to take a taxi. Drive to attractive Merdeka Square (where Malaysian independence was once declared) to wander its restored colonial buildings.
5pm
Kuala Lumpur is a melting pot of different cultures and the varied street food on offer reflects this. Sample some of Malaysia's rich noodle dishes or spicy chicken wings with the help of a local food guide. During the tour you'll walk through narrow lanes and pathways, stopping by heritage sites en route, including the Jamek Mosque, Central Market and Sri Maha Mariamman Temple.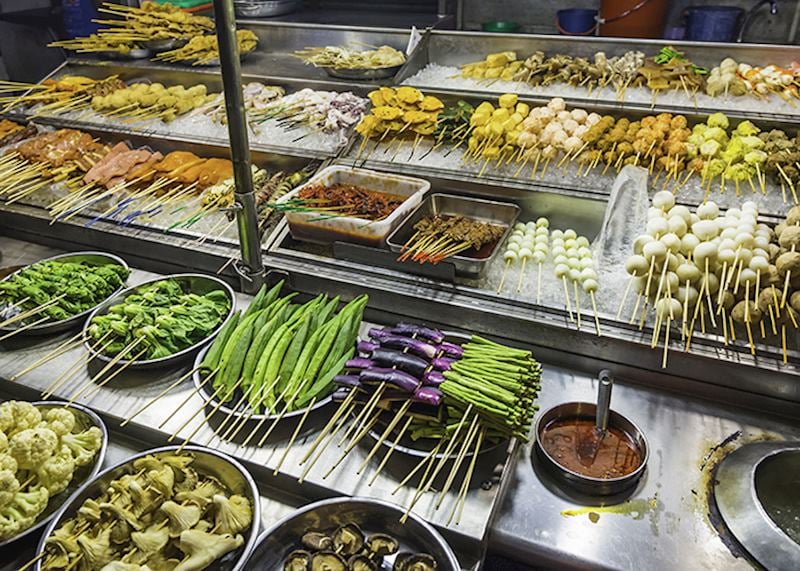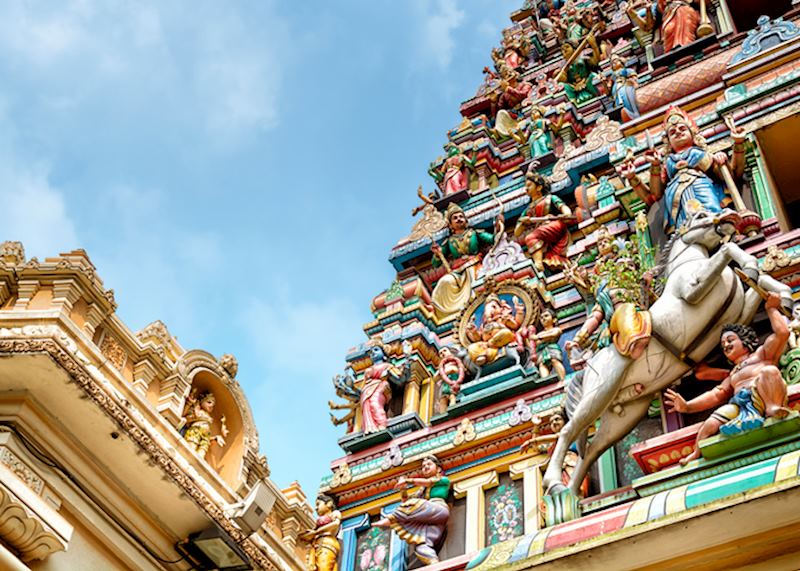 10pm
Round off the day enjoying a sundowner at the Traders Hotel Skybar. This popular nightspot, complete with 'in-bar' pool, has some of the best views of the Petronas Towers, which you can take in while sipping a signature cocktail. Seats by the window are only available if you arrive early, though.
Day 2
8am
After breakfast, journey over to the Brickfields area and Little India to experience a different side to the city. With the smell of spices in the air, you can navigate through narrow markets and shops filled with silks and fabrics. Pass by colonial remnants, revered temples and intriguing churches. If your feet get tired, stop for a reflexology massage — popular in this part of town. It's also a good area to grab an early lunch.
12:30pm
Not too far from Brickfields is the city's Perdana Botanical Gardens and KL Bird Park, which makes for a relaxing place to spend the afternoon. Many different types of birds, including hornbills, flamingos and ostriches, call this vast area home and stalk its free-to-roam aviaries in huge numbers.
3pm
After a day spent exploring, take a load off your feet and return to Villa Samadhi to relax by the pool for a few hours, resting up and taking advantage of the serene setting.
6pm
Head to KL Tower to watch the sunset over the city skyline. After, enjoy dinner in one of the city's many restaurants — I can recommend Thirty8 at the Grand Hyatt.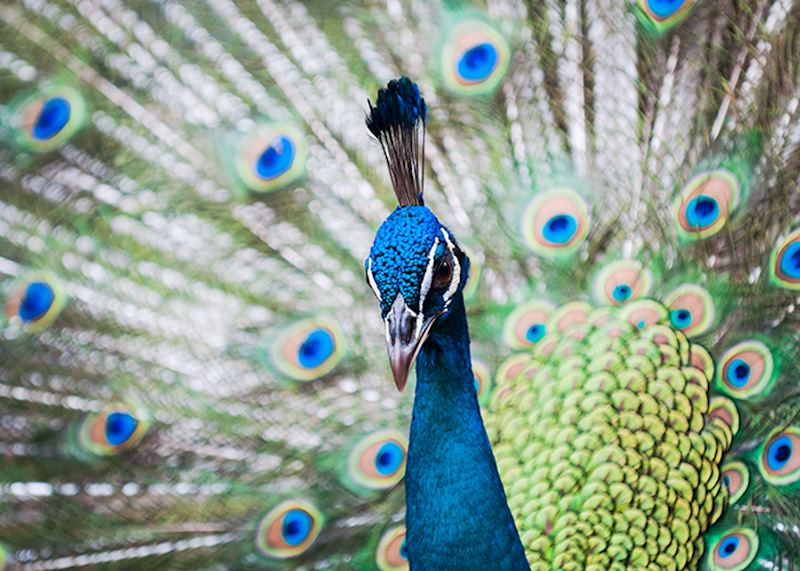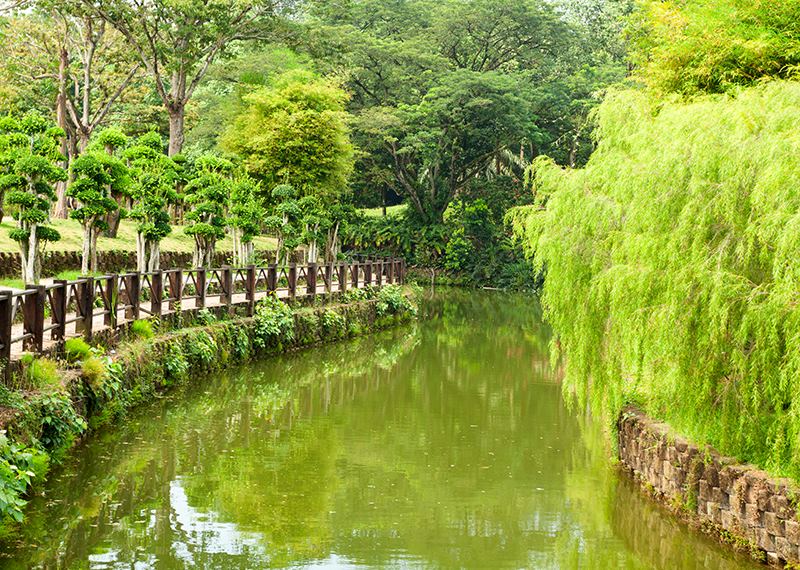 More advice on how to enjoy Kuala Lumpur
'Once a red light district, Jalan Alor has now reinvented itself as a culinary haven. Nicknamed 'food street', this area (off Bukit Bintang) is home to countless street vendors and roadside restaurants, serving up the best local food in Kuala Lumpur. Try the 'chicken fish', roti canai (Indian-style flatbread) or, if you're feeling adventurous, the pungent durian fruit.'
Stella
'Find yourself a bargain deep within the warrens of Chinatown's bustling markets.'
David
'Visit Merdeka Square in the evening, when there are fewer crowds and many of the historical buildings are illuminated.'
Rebecca
Start planning your trip to Kuala Lumpur

Start thinking about your experience. These itineraries are simply suggestions for how you could enjoy some of the same experiences as our specialists. They're just for inspiration, because your trip will be created around your particular tastes.
View All Tours in Malaysia