By Abby, a member of our France team
Bordeaux wines, Michelin-starred restaurants, sumptuous hotels, Versailles — France is practically synonymous with the finer things in life. But that doesn't mean a trip here needs to break the bank. With a little thoughtful planning and flexibility, you can stretch your budget further. Here, I outline six things you can do to make your money go further in France, so you can spend a few more days enjoying la vie en rose.
Splurge on the things that matter to you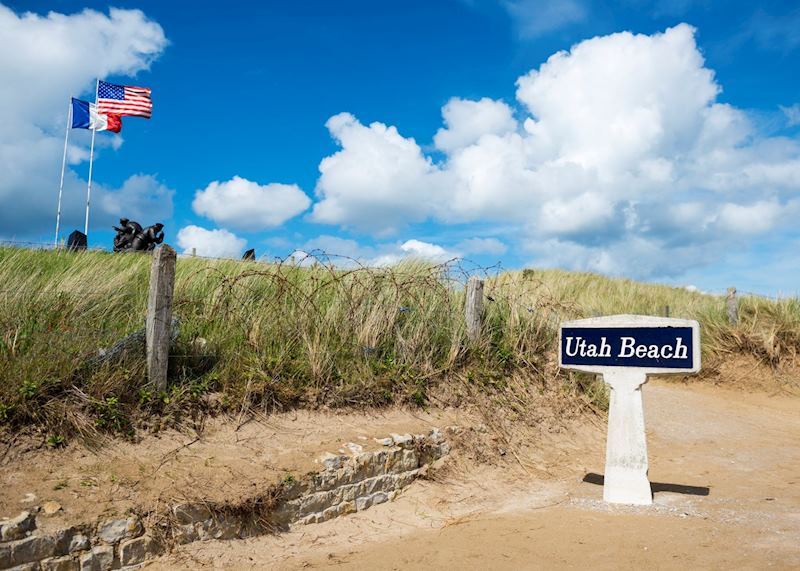 The most important thing to consider is what's important to you and then budget around that. For example, if you have an abiding passion for fine dining, spend your money on Michelin-starred restaurants instead of a spa hotel in Saint-Tropez.
However, if park-bench picnics of French bread and cheese aren't a hardship for you, then you can invest in a private guide to the D-Day beaches in Normandy to see where your grandfather fought. Or, if you've always wanted to see Provence when the lavender is in bloom, focus all your time and budget there, and avoid spending time on Parisian hotels and eateries.
I love Paris in the springtime… or in February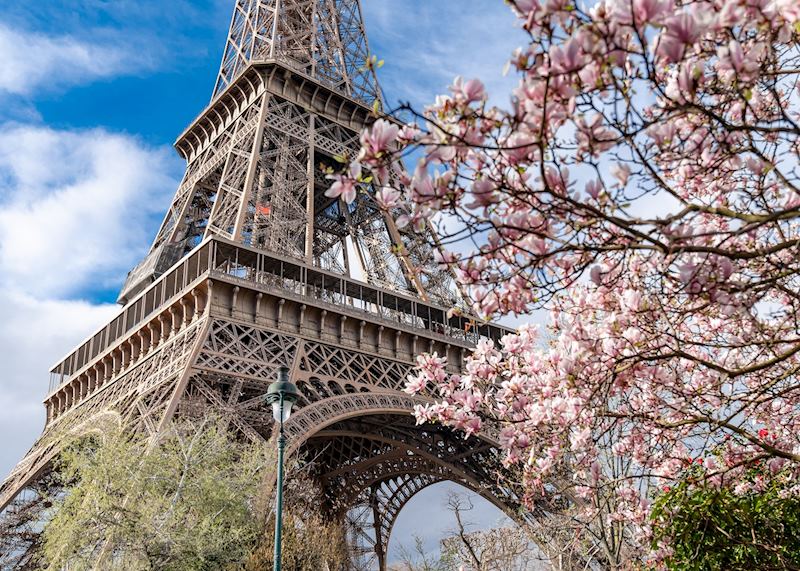 To be honest, I always suggest visiting France in the spring or autumn, regardless. June, July and August are very hot and exceptionally crowded.
Instead, consider the months before or after. April in Paris is so beautiful that they write songs about it, but March has its pleasures too, with the parks just starting to come to life after the winter. October and even November still have mild weather and thinner crowds, though there's a higher chance of rain in November. December is a surprisingly good time to visit — snow turns Paris into a fairy-tale city bedecked with elegant Christmas decor.
But, if you want to really indulge — and you don't want to spend a lot of time outdoors — consider a trip in January or February. The weather is often cold and wet, yes, but your budget might be able to incorporate an indulgent stay at a 15th-century castle like Château de la Bourdaisière, dinner at a Michelin-starred restaurant like Arpège or some rare bottles of Châteauneuf-du-Pape.
Of course, this is a great strategy if you plan to spend your time in cafés and museums, but clearly won't work if you're longing to stroll along the beaches of the Riviera, for example, or to visit Normandy on the anniversary of the D-Day invasion.
Paris is (almost) always a good idea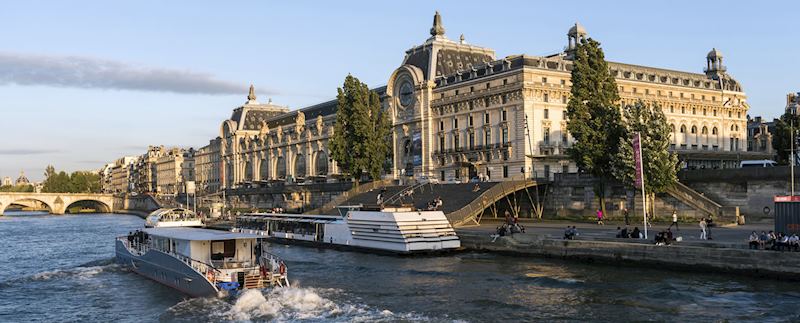 From the bustle of a sidewalk café to the masterworks in the Musée d'Orsay, I love Paris. There's no other city like it. However, as much as I love it, it's very expensive.
Your money will go much further outside the capital. Especially if this is your second or third trip to France, consider bypassing the City of Lights for other regions.
Depending on where you're flying from (and where you're visiting), you might find it easier to fly into a regional airport like Nice, Bordeaux or Marseilles to visit different regions, skipping Paris and its high prices altogether. Your specialist can find the best option for you.
Take some time to get to know a place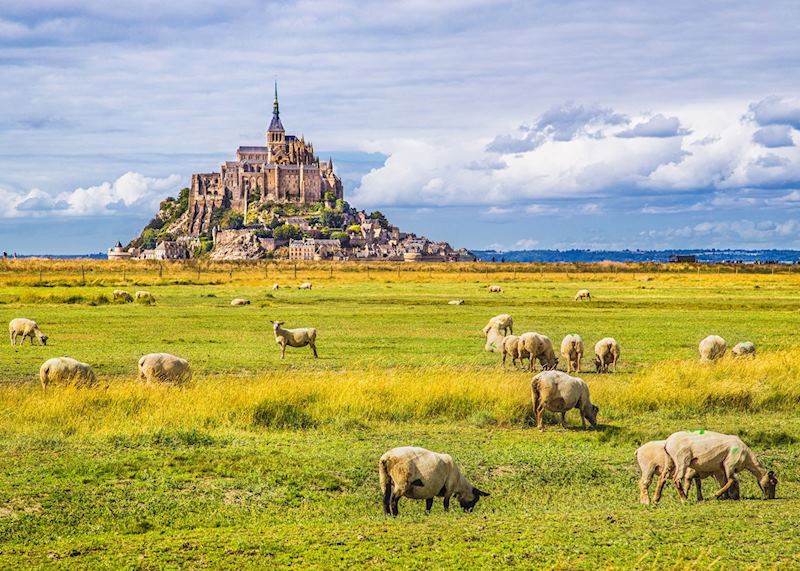 From the craggy Mediterranean coast of the Riviera to the fantastical profile of Mont Saint-Michel off Normandy's shoreline, France has many wonders. You might be tempted to squeeze as many as possible into one trip, flitting from the vineyards of Champagne to the peaks of the Alps to the bistros of Lyon.
I beg you to resist that urge.
Instead, take some time to explore just one or two places in depth. You could easily spend a week or even two in Bordeaux and the Dordogne, sampling wines and admiring neoclassical architecture. Take the time to bask in the buttery sun that inspired Paul Cézanne and Vincent van Gogh in Provence, or to really indulge in the food and wine of the Loire Valley.
Staying in one spot not only reduces your transportation costs, it also lets you get to know your destination.
Share the love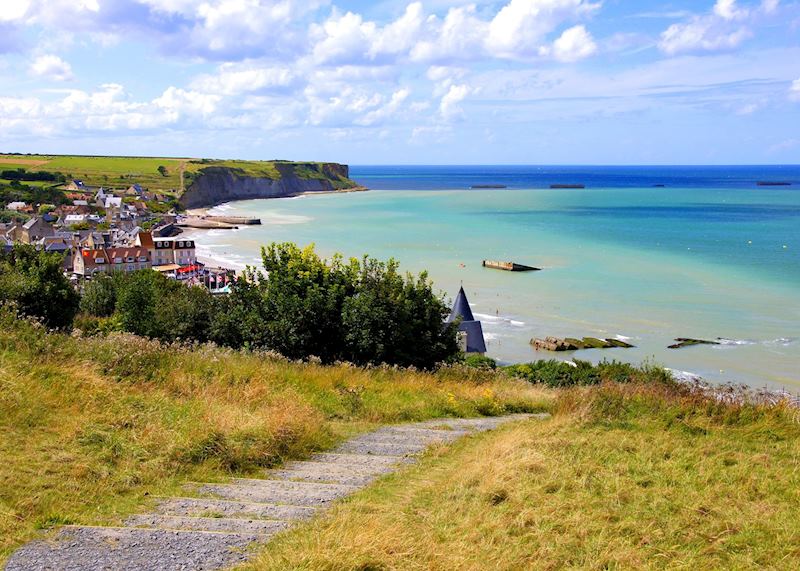 A private driver and guide can elevate any trip, and we work hard to choose only exceptional guides. In many cases, a private guide is really the best way to get to know a destination.
For example, if you want to visit a specific village where your parents went on honeymoon, a private guide offers the flexibility you need. And I strongly urge you to have a private guide for your first trip to the Louvre, where it's easy to be completely overwhelmed.
But in certain cases, a shared small-group tour can let you see the same sights. For example, on my most recent research trip to France, I had a private driver-guide for the American beaches in Normandy, so I could take my time exploring the sites where my relatives fought. But the next day, I joined seven other visitors for a visit to the British and Canadian beaches.
My guide, Jérôme, had an inconspicuous microphone to make sure his voice carried all the way to the older couple sitting in the far back of the van. He pointed out details like the Mulberry harbor in the waters off Arromanches (codename: Gold). This artificial landing port was a key piece of the invasion, and he timed our visit with low tide so we could walk out onto the flat beach and see the low, dark hulk of the structure still sitting in the gray waters.
My group included a wide range of other visitors, from a laconic teen girl and her parents to a voluble octogenarian who had a passion for history. Chatting with them during the tour to get different generations' perspectives on the war added an extra layer of context to my visit.
We choose our small-group guides with the same care that we put into choosing private guides. Jérôme works for the Caen Memorial Museum and offered an incisive commentary on the invasion, managing to jolly along the teen and answer the nuanced questions from her parents at the same time.
A jug of wine, a loaf of bread and thou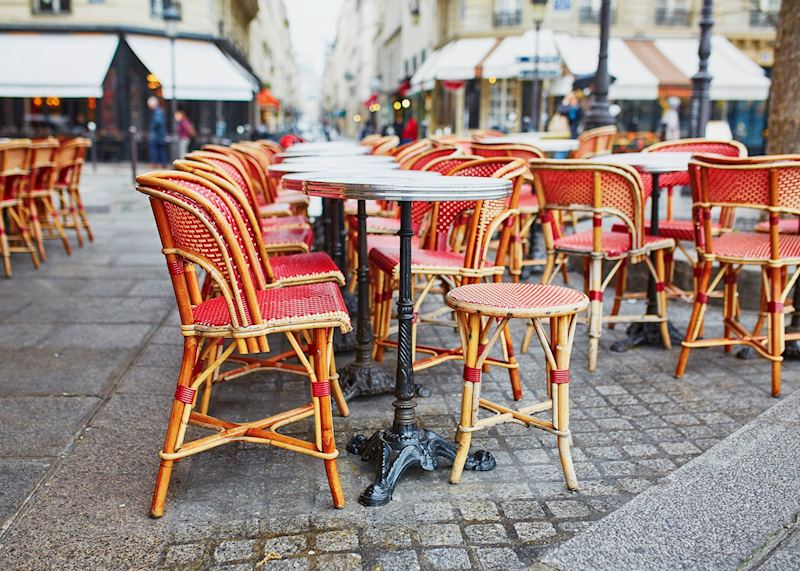 From the classic, 17th-century grandeur of Le Procope to the cutting-edge molecular cuisine of Septime, France is full of temples to gastronomy where you can dine like a royal… for a king's ransom.
Of course, for many, these Michelin-starred works of art on a plate are worth the hefty price. But even at storied eateries with rock-star chefs, there are ways to make the bill a little less daunting.
When I want to try an award-winning restaurant, I go for lunch rather than dinner. Not only is the food just as spectacular, but on the same budget, I can often enjoy two or three such meals instead of just one (four if I skip the wine pairing). I also think that the relaxed atmosphere of a leisurely mid-day meal is a lovely way to refresh myself before diving back into a museum.
In many establishments, you can also enjoy the full range of a chef's talent with prix fixe and tasting menus. More modestly priced, these menus often spotlight the restaurant's signature dishes, so you're getting the best of the kitchen for less.
If you prefer to eat more casually, you'll find plenty of inexpensive cafés, bistros and other eateries. Be sure to check the menu that's posted outside, since some unassuming places can have surprisingly high prices.
Crêperies offer a great option for a quick meal. You'll find excellent and inexpensive options across the country, especially in Normandy, where crêpes made from buckwheat are known as galettes. The best-known crêperie in Paris is probably Breizh Café in the district known as Le Marais. The Breton-style menu offers buckwheat crêpes filled with fresh ingredients like mushrooms, andouille sausage, molten Camembert and lacy-edged fried eggs, as well as sweet treats.
In nice weather, I like to embrace the French art of picnics and dine outside for many of my meals. Go around mid-morning to the local boulangerie to pick up a still-warm baguette and then buy a round of soft cheese at the nearby fromagerie (there's always a boulangerie and fromagerie, whether you're in central Paris or a Provence village).
Swing by the local market for a few pieces of seasonal fruit or a simple salad, and buy a bottle of wine. Then, find a place in the shade or beside the water to enjoy one of France's finest pleasures.
Start planning your trip to France

Start thinking about your experience. These itineraries are simply suggestions for how you could enjoy some of the same experiences as our specialists. They're just for inspiration, because your trip will be created around your particular tastes.
View All Tours in France