Are you looking for trip inspiration during the month of June? Why not combine your visit with one of these events, as recommended by our specialists?
Baby gorilla naming ceremony, Rwanda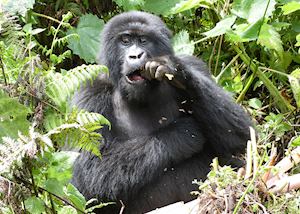 Rwanda has more than twice the number of habituated mountain gorilla groups than Uganda, and each year newborns are given new names in a local ceremony called "Kwita Izina". When the annual gorilla naming ceremony takes place, usually the president or high-up politicians from Rwanda, as well as all of the park rangers attend — and tourists are also welcome.
Alpine flowers, Kyrgyzstan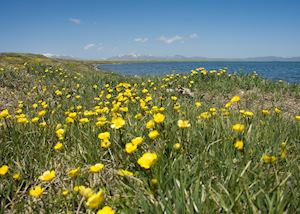 There are approximately 1,000 types of flower in Kyrgyzstan, the most beautiful being the various kinds of wild tulip that grow. The area offers endless opportunities for light hiking or more adventurous trekking, and one of the best times to do this is in June when the alpine regions come alive with wild flowers.
Queenstown ski season begins, New Zealand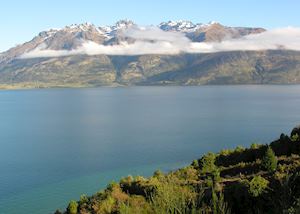 The Queenstown ski resort offers spectacular views and excellent facilities for the beginner, as well as the more advanced skier. Set on the edge of Lake Wakatipu, in the winter it is a bustling ski resort that opens in June. The first Queenstown Winter Festival was held in 1975 and this tradition is still continued today.
Superb game viewing, Botswana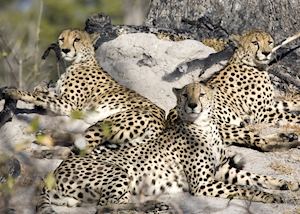 Botswana is probably most famous for the Okavango Delta. It's here that the annual floods tend to arrive in June, creating flooded plains and deeper lagoons, which are ideal for good wildlife spotting. Botswana's dry winter season runs from May to August. Because of the dry weather, the bush is thinner at this time of the year, allowing the game to be seen more clearly.
Laura Aboriginal Dance Festival, Australia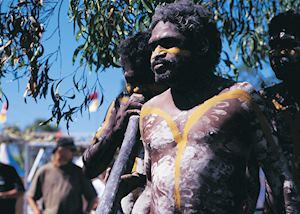 The Laura Festival is a gathering of Aboriginal and non-Aboriginal people, held every two years near the Laura River, in Far North Queensland. It is a cultural and dance festival, and aims to promote relations between Aboriginal and non-Aboriginal Australians. Local communities perform their traditional music, songs and dance and have stalls displaying and selling their traditional crafts.
Further reading