By Italy specialist Eva
I got married in a small Tuscan village. In my wedding photos, my family and my new husband and I are all enjoying an Italian feast set against the spreading ocher, amber and gold of a June sunset. We then spent several weeks touring the countryside as newlyweds.
Clearly, I consider Italy to be one of Europe's most romantic destinations — and I'm not alone. With glorious food, renowned wines and landscapes that have inspired poets for millennia, Italy seems made for honeymoons. Here, I've compiled a list of six different honeymoons based on what sort of experiences you and your spouse-to-be are looking for.
Sun and glamour on the Amalfi Coast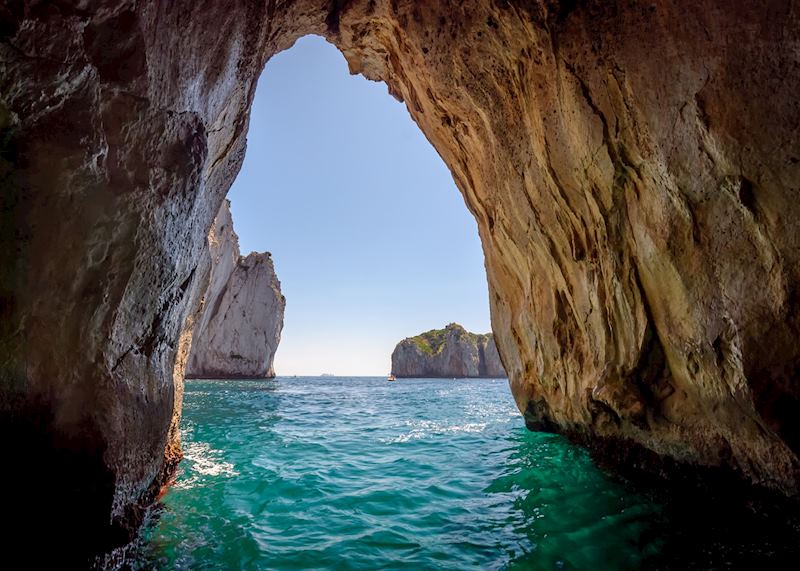 The Amalfi Coast has been a glamorous playground for the wealthy and powerful since Roman emperors built pleasure palaces here for their retirement. Boasting craggy cliffs, endless-seeming golden sunlight and glittering blue waters, the region is a great destination if you want decadent spa-hotels, elegant cliff-side restaurants and some of the best sunsets in the Mediterranean.
If you want to stretch your legs, consider a guided hike along the Path of the Gods. A narrow track that skirts along the rocky cliffs and shoreline, the path offers some of the region's best views — on a clear day, you can see all the way to Capri.
For the ultimate in luxurious romance, I suggest a private cruise. You have the boat at your disposal and your captain can help you explore hard-to-reach grottoes on Capri or find unpopulated coves where you can swim in the crystal-blue waters.
Honeymoon hotel recommendation: Though it was once home to nuns, Monasterio Santa Rosa has completely embraced material pleasures. Perched on a cliff overlooking the deep-blue Mediterranean, it offers sweeping views from each of its 20 opulent rooms, a luxe spa and attentive service, as well as lushly manicured gardens in the terraced grounds.
Pampering and relaxation on Ischia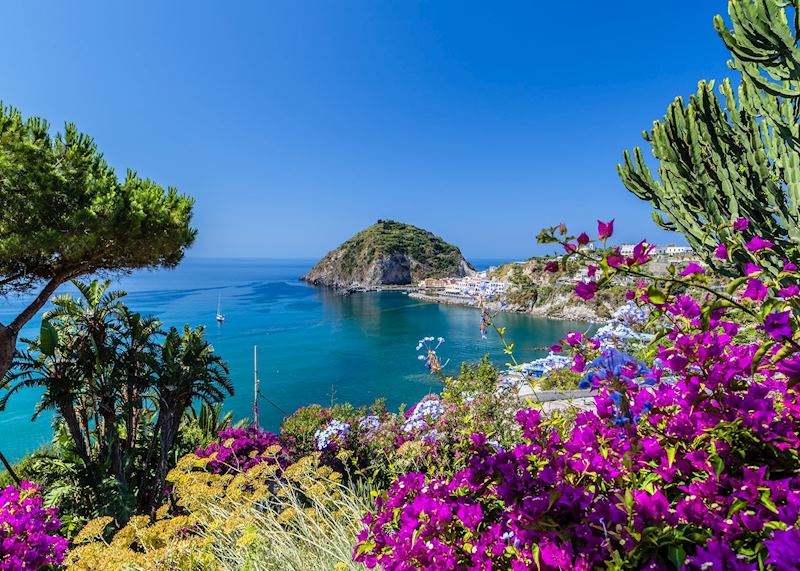 Like the Amalfi Coast, Ischia is a good destination if you'd like your honeymoon to be a time to unwind and enjoy some pampering. The island's many volcanic hot springs have given rise to a bounty of spas that take advantage of the pools' reputation for healing.
However, Ischia itself is largely undiscovered by outside visitors, and enjoys a much quieter atmosphere than you'll find on the busy Amalfi Coast.
The pace of life here is languid and you can spend your days hiking among chestnut forests, strolling through the traffic-free village of Sant'Angelo or simply soaking in natural hot springs. You can also take advantage of the sandy beaches, something the Amalfi Coast lacks.
A guided tour of the island can help you get your bearings and learn about its links to Elena Ferrante's novels. You'll also find several wineries, thanks to the fertile volcanic soil, and we can arrange for you to have a tasting and vineyard tour at one of the small, family-run vineyards.
Honeymoon hotel recommendation: The hotels here are thoroughly indulgent (and better value than you'll find in many other coastal areas). If I had to pick one, I'd choose the chic San Montano Resort & Spa, a Mediterranean escape right on the coast. You can use any of the hotel's eight thermal springs (all with different temperatures), swim in a private infinity pool or unwind in a Turkish bath.
Classic culture and romance in the art cities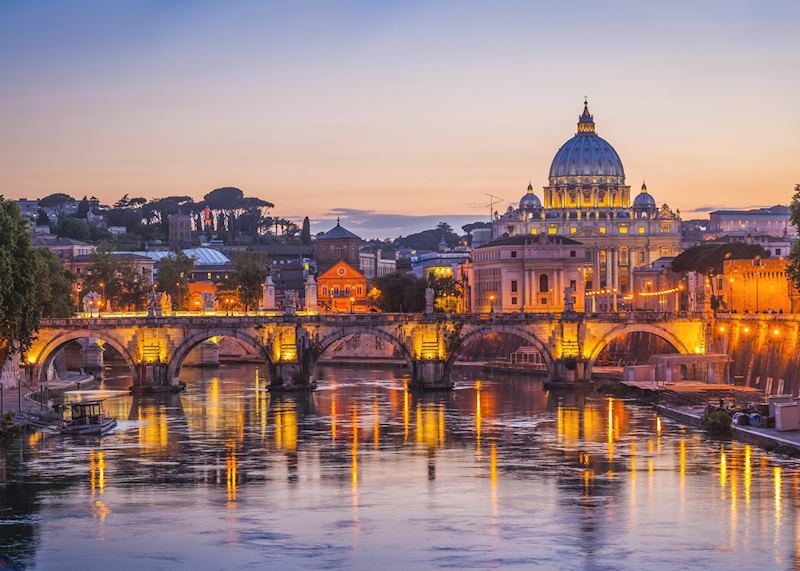 The three cultural powerhouses of Italy — Venice, Florence and Rome — form a tried-and-tested honeymoon itinerary. Stroll through the Uffizi, toss a coin in the Trevi Fountain, linger over wine in a boisterous Roman trattoria and admire St Mark's Basilica before taking a private water taxi back to your hotel — these are the kinds of classic honeymoon experiences you can enjoy in Italy's art cities.
Even if you've visited before, a guided tour can give you a different perspective and help you discover quiet places far from the crowds. When I took a driving tour of Rome by night, my guide Marco brought me to a fragrant orange grove overlooking the city, which was spread out in a twinkling panorama below.
In Venice, I suggest slipping away from the crowds with a private boat tour for two. You'll see the city as it was intended to be seen — from the water — as you glide around Venice's smaller canals and lagoon islands. You can also take a tour of bacari, wine bars frequented by locals who go to nibble on cicchetti, Venice's version of tapas.
Honeymoon hotel recommendation: Because these cities can get busy, I suggest staying in one of the more residential areas. Not only will it be quieter, but you'll get the chance to meet locals going about their lives.
For example, Ca Maria Adele is an intimate boutique hotel located on the tip of the Dorsoduro area of Venice. With sumptuous crimson velvet tapestries, gold filigree and stately oil paintings, the decor gives the hotel an air of sensuous abandon that evokes the city's rococo heyday.
Food and wine in Sicily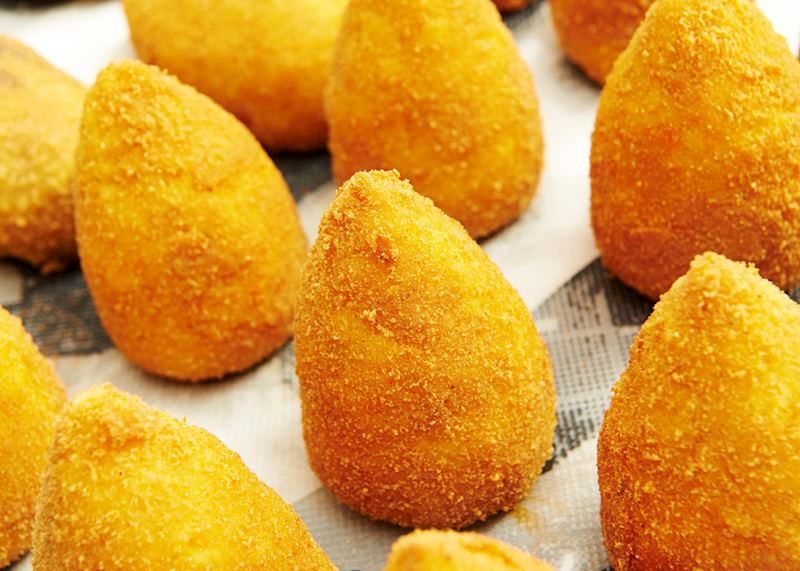 You can find exceptional food and wine across Italy, but Sicily's distinctive cuisine, fertile soil and rich tradition of locally produced foods make the island my first choice for a gastronomically inspired trip.
In Palermo, a guided food tour can introduce you to the many pleasures of Sicilian street food. The market offers an energetic and intimate look at life in the capital city — vendors hawk their wares in the distinctive local dialect, housewives shop for the family's daily bread and friggitorias hiss with the sound of oil frying.
You'll get to sample Sicilian delicacies that have become commonplace, like cannoli and arancini, as well as dishes that remain stubbornly local, like grilled bull pizzles.
Outside the city, we can arrange for you to meet some of the people who make the island's food and wines.
You'll visit family-run vineyards, a small bakery and a family of shepherds and their flock before you meet matriarch Olga, who converts the sheep's milk into a soft, delicate cheese. Her workroom is tiny, with just enough space for a few refrigerators and her equipment, all watched over by a statue of the Madonna.
Honeymoon hotel recommendation: The VOI Grand Hotel Mazzaro' Sea Palace has private pools and terraces overlooking the sea as well as a private stretch of sand-and-pebbles beach. I particularly like the sun terrace for breakfast.
Away from the crowds in Puglia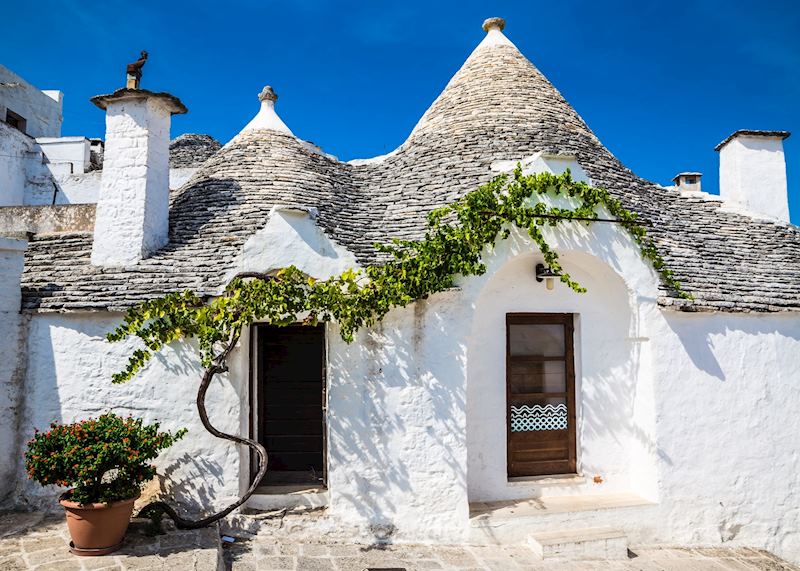 Sunny, sandy and filled with fields of endless olive groves, Puglia offers an excellent destination for couples who want to strike out on their own to explore. It's easy to while away two weeks among the whitewashed villages, olive groves and sun-drenched towns on the Adriatic.
The region is probably best known for its trulli, the conical-roofed limestone houses that look like homes for garden gnomes at first glance. The highest concentration is in Alberobello but they're scattered across the countryside outside Fasano.
I'd also suggest a visit to Matera, one of Italy's oldest and most unusual towns — though it's not technically in Puglia, it's worth the drive. The old town, known as the Sassi, is a series of caves carved into soft limestone, which earned it the title of Europe's Capital of Culture in 2019. You can visit preserved homes and churches or even stay in a cave hotel.
Honeymoon hotel recommendation: Amid Puglia's many farms and orchards, you'll find many masserias, fortified farmhouses whose high walls were intended to keep out marauding predators, both human and animal.
Today, many have been converted into relaxing masserias — rural working farmhouses that take guests — and a stay in one lets you really delve into the region's character. I suggest Masseria Montenapoleone, an intimate family-run stay set on a working farm and whimsically decorated with antiques.
Outdoor activities in the Italian Lakes
A shimmering blue lake nestled among the Italian Alps, Como has been a popular destination with the European aristocracy and celebrities for centuries. It's best known for its lakeside towns, grand palaces and elegant villas with storied pasts.
However, it's also an excellent destination for outdoor adventures. Michele is a local resident who's lived amid this natural and man-made grandeur for years and I suggest you let him lead you on a kayak tour of the lake's historic villas and towns. You'll see the estates where Winston Churchill and Clark Gable stayed and Casino Royale was filmed, as well as some of the best views in the region.
Honeymoon hotel recommendation: Lake Maggiore is Como's quieter sibling, with similar views and fewer visitors. I suggest basing your stay here to enjoy a little seclusion. Rising from the lake's shore, Grand Hotel des Iles Borromées is a stately grande dame with sumptuously decorated rooms and a modern spa.
It also comes with a historic recommendation as a honeymoon destination: Winston Churchill stayed here after wedding his beloved Clementine.
Read more about honeymoon trips to Italy

Start thinking about your experience. These itineraries are simply suggestions for how you could enjoy some of the same experiences as our specialists. They're just for inspiration, because your trip will be created around your particular tastes.
View All Tours in Italy